OHIO — An exclusive Spectrum News/IPSOS Poll released Wednesday highlights some of the biggest issues facing the state, and COVID-19 is what Ohioans say they care about most.
---
What You Need To Know


Poll takes a deep look at topics affecting Ohio voters


Survey topics include: Trump, DeWine, voting concerns, racial justice, COVID-19, among others
---
According to poll, 55% believe that COVID-19 is the main problem in Ohio.
When it come to a return-to-normal, a majority Ohioans, 70%, said it will take six months or longer.
Nearly half, 46%, said that there are an adequate number of testing sites in their communities. And 30% feel the lockdown in their communities has been too restrictive.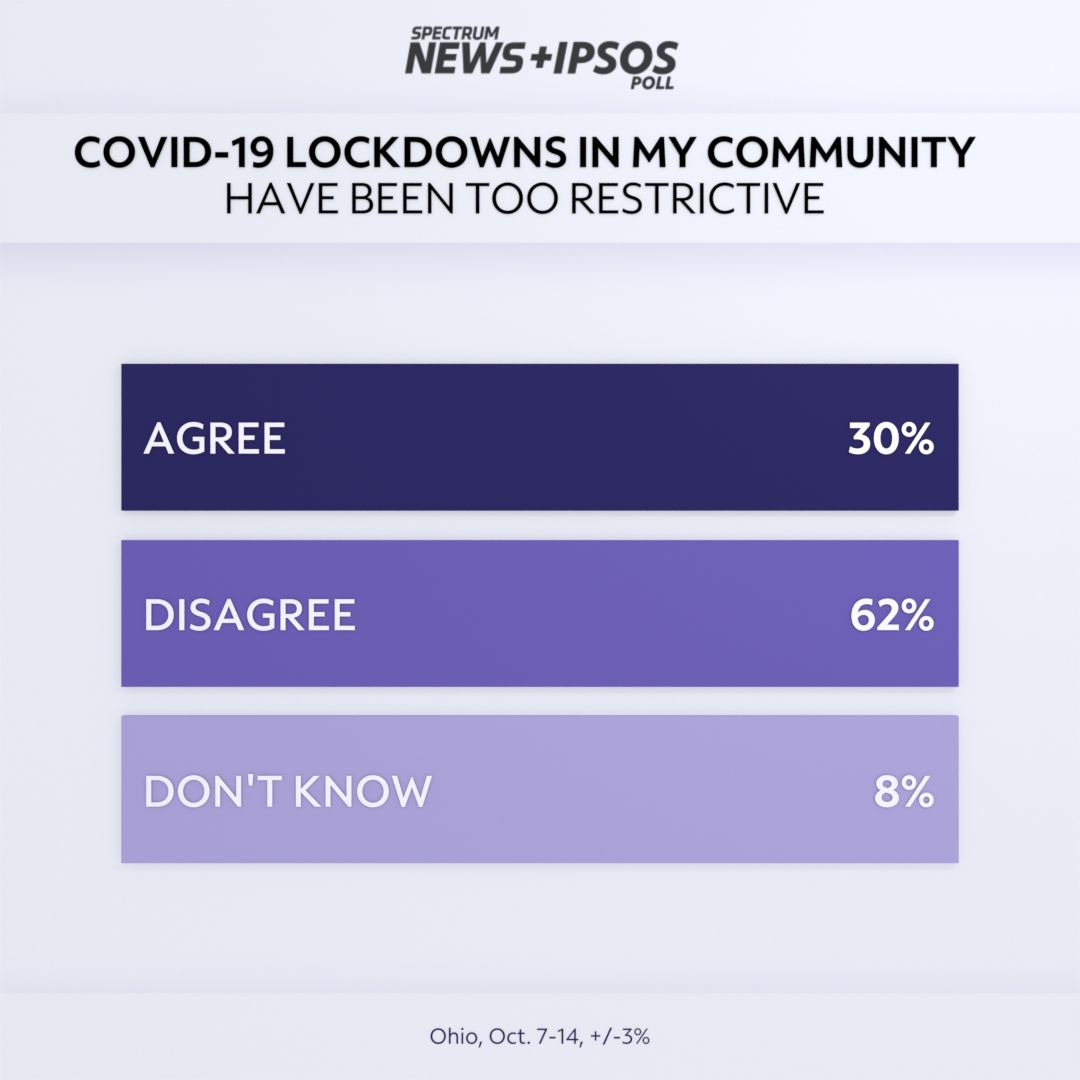 According to the poll, less than half feel comfortable dining inside a restaurant, and 49% believe early closing times for restaurants and bars have limited the spread of the virus.
The majority of those surveyed are in favor of sweeping reforms to control the spread of COVID-19. Sixty-one percent said there should be a state law mandating mask usage in public. And a mandate on mask usage was supported by a majority of all demographic groups including gender, age, income, education and race.
As for education, 46% said children have fallen behind in school due to COVID-19, but 56% also said that they think their local school district is handling the pandemic well. More than half, 54%, believe their child would be safe to attend school in-person, and 76% said that their child has the necessary tools needed to learn in the current environment.
To date, Ohio has seen an increase in COVID-19 cases statewide, including 16,910 hospitalizations, 3,522 ICU admissions, 5,054 deaths and a total of 177,991 reported cases of COVID-19.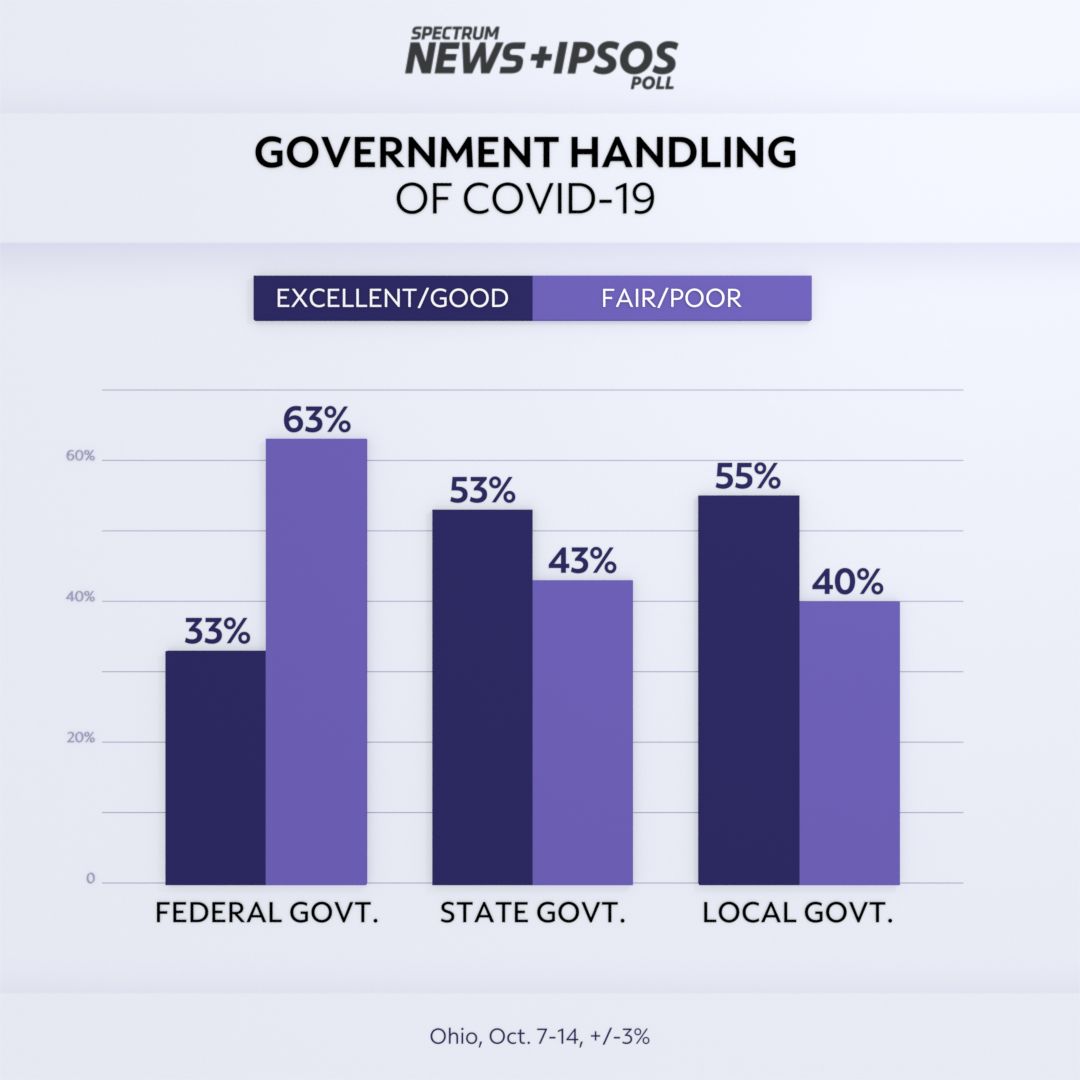 Ohioans who were polled also weighed in on topics of racial justice, defunding police and excessive force, voting in-person vs. mail-in ballots, and the favorability of politicians, particularly Gov. Mike DeWine and President Donald Trump.
In regards to the COVID-19 National Recovery Plan more than half of Republicans, 60%, said that they were more favorable towards Trump, while only 11% of Democrats felt that way.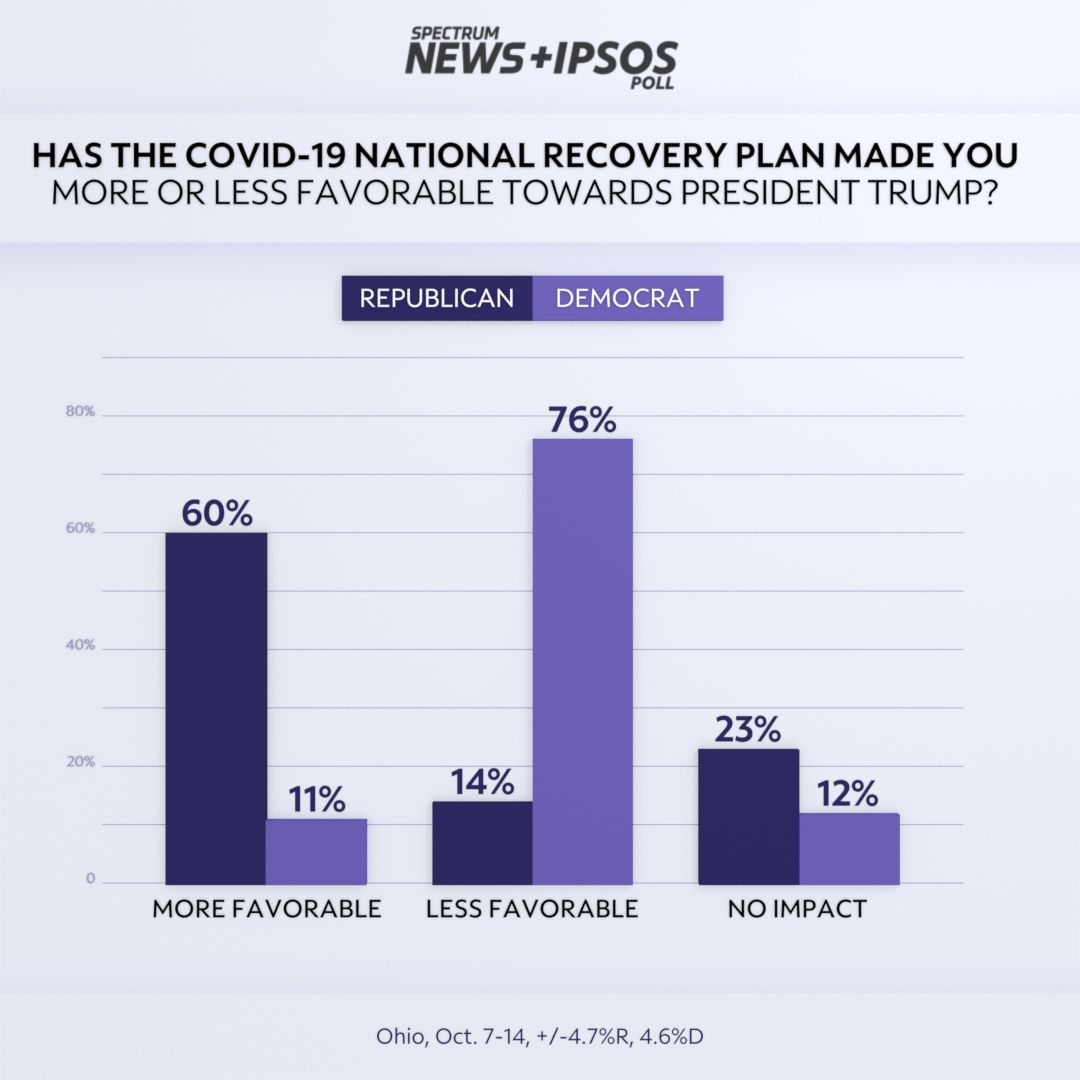 According to the poll, a majority of respondents support the Black Lives Matter movement — 46% of white Ohioans and 73% of Black Ohioans were in support.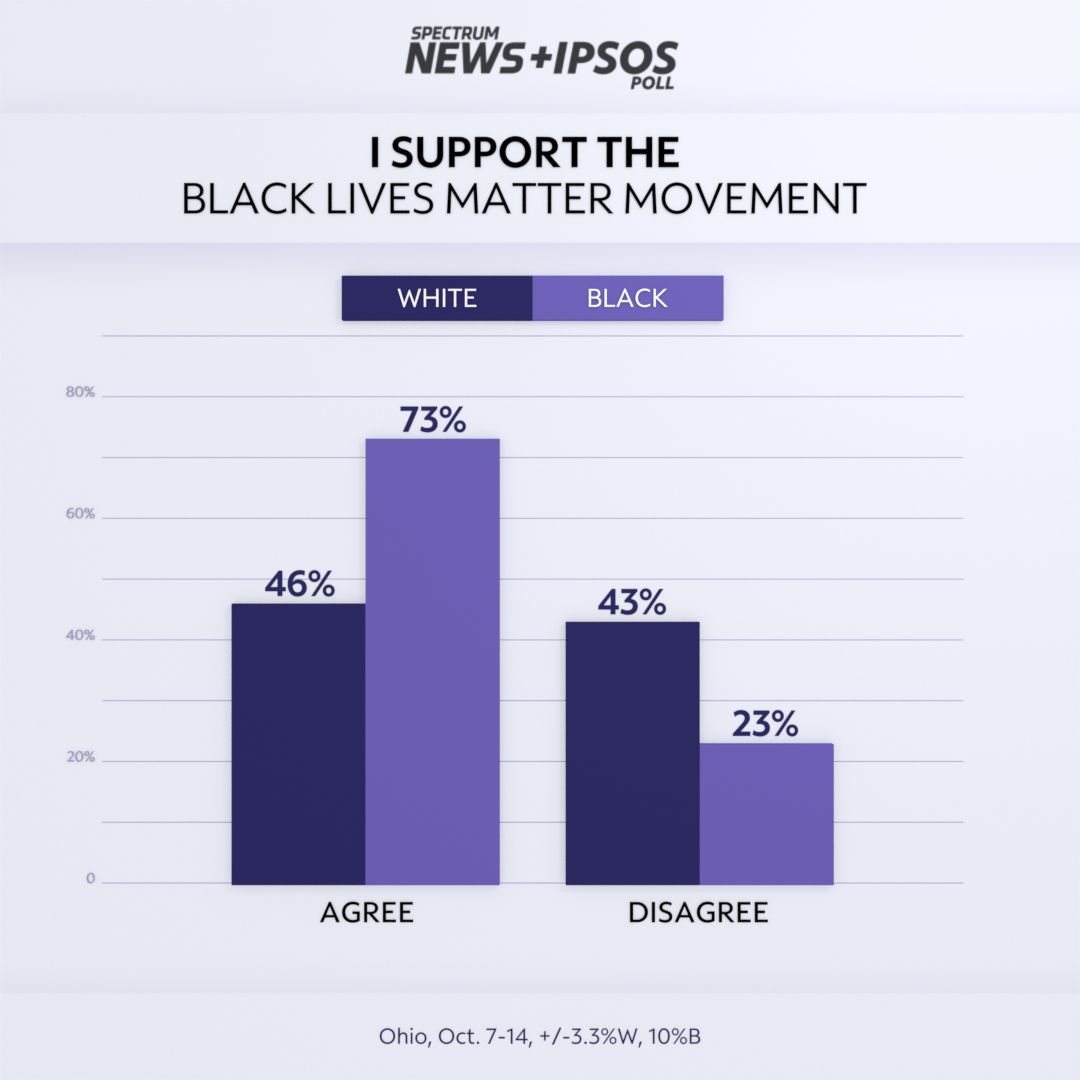 Gov. Mike DeWine's overall job aprroval 67% — 73% Republicans approval while 68% of Democrats approve.
Read through the entire poll and the collected data here.