Spend some time with Los Angeles City Controller Ron Galperin, and his love of maps and history quickly becomes evident.
"If you take information and you map it and you also include videos and you include photos and you include a little bit of history, all of a sudden it becomes really interesting and engaging," Galperin said.
For Hispanic Heritage Month, his office put together an online map highlighting 16 cultural and historical locations around Los Angeles.
"I think that if we want to understand our lives today, if we want to understand our city today, the best way to do that is to also understand its history," Galperin said.
Places such as Olvera street are among the more popular spots, but there are also lesser-known locations. The La Placita Catholic Church is the oldest in the city. The Pico House, LA's first three-story building and luxury hotel, was built in the 1870s.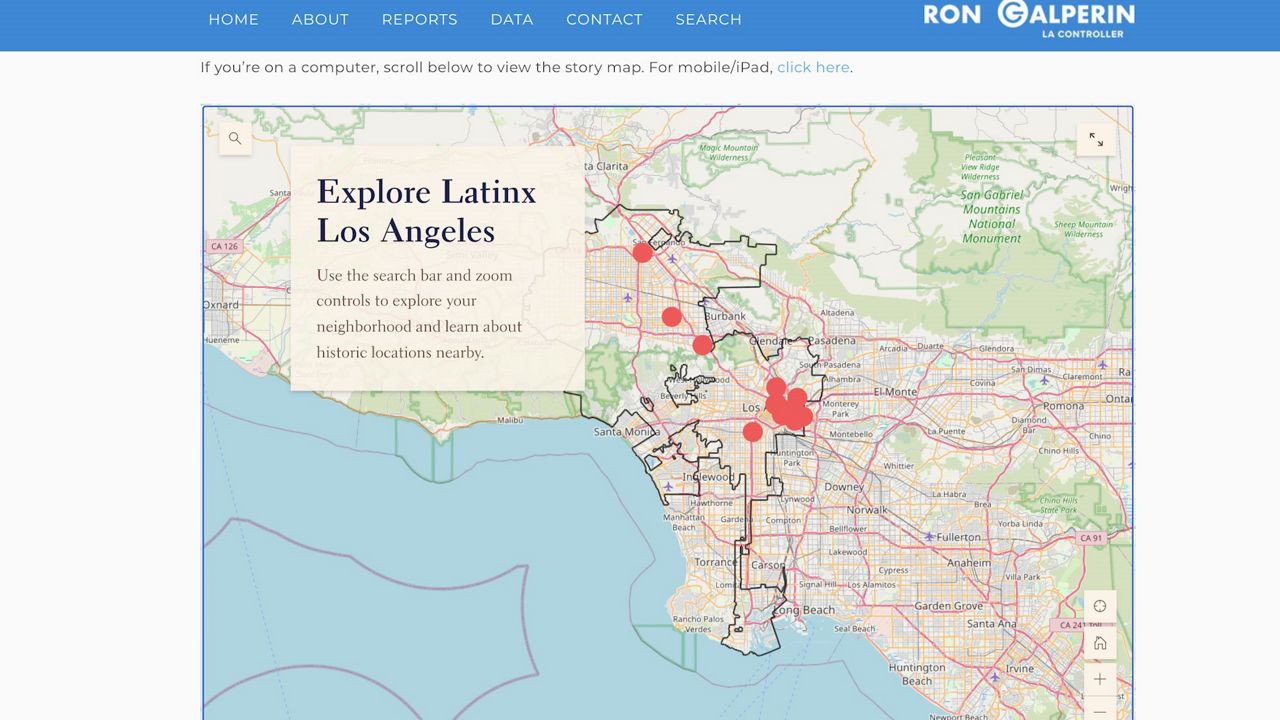 "If these walls could talk, could you imagine the stories they would tell?" Galperin said. "Today, we have buildings that are way more than three stories but at the time, this was the height of technology."
Galperin hopes the map helps people feel more connected and civically engaged while making them more aware of all the diversity the city has to offer, in many cases hidden in plain sight.
"It's about discovering things that you didn't know about or things maybe that you have passed by many many times but never really realized what a history they have," Galperin said.
A history he says that's worthy of a closer look.