After a dry June across Kentucky, worsening drought is leading to abnormally to moderate dry conditions across the state.
If you like to garden or just keep your grass lush and green, you know the sprinkler has been your best friend the last month or so.
Rainfall has been scarce thanks to a large area of high pressure that has suppressed a lot of thunderstorms from forming. Combined with the high heat, plenty of evaporation has left our gardens thirsty since the beginning of summer.
Since June 1, every climate site across Kentucky is reporting below-average rainfall.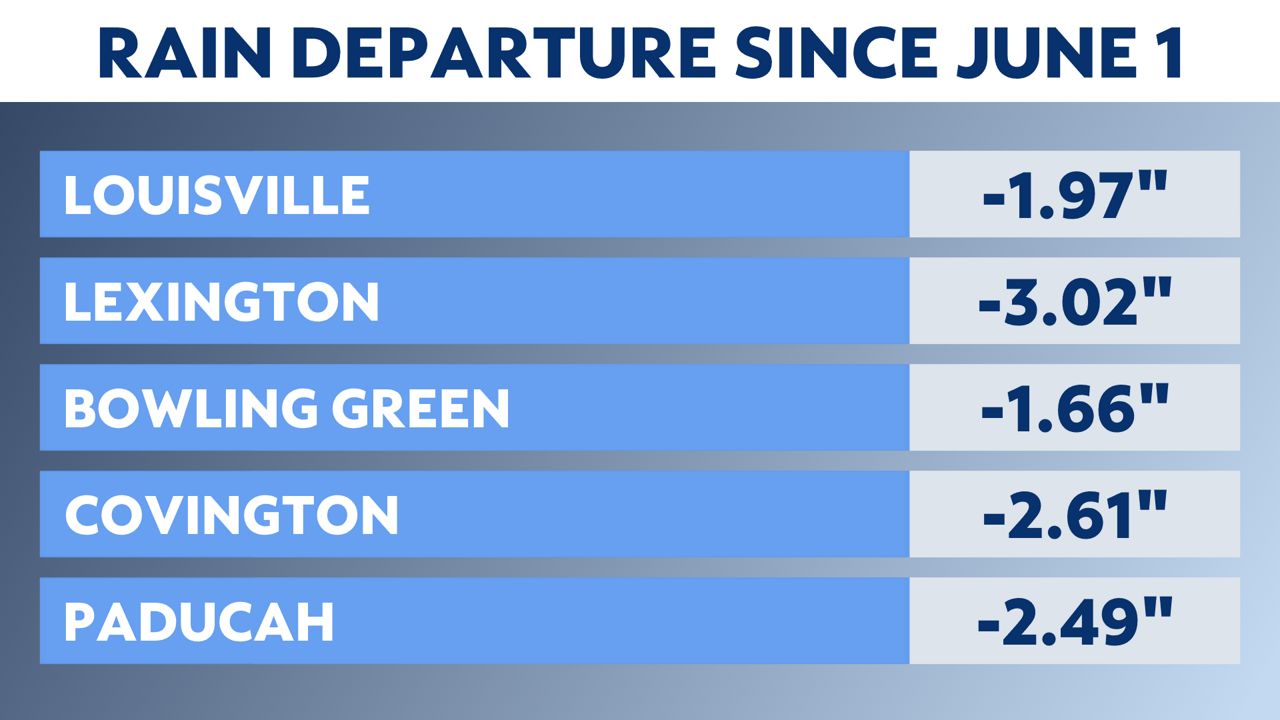 The latest Drought Monitor shows worsening drought conditions, especially in the central part of the state. A level 2, or moderate drought, now exists in these locations.
79% of the state is under abnormally dry conditions, while 31% is now in a moderate drought.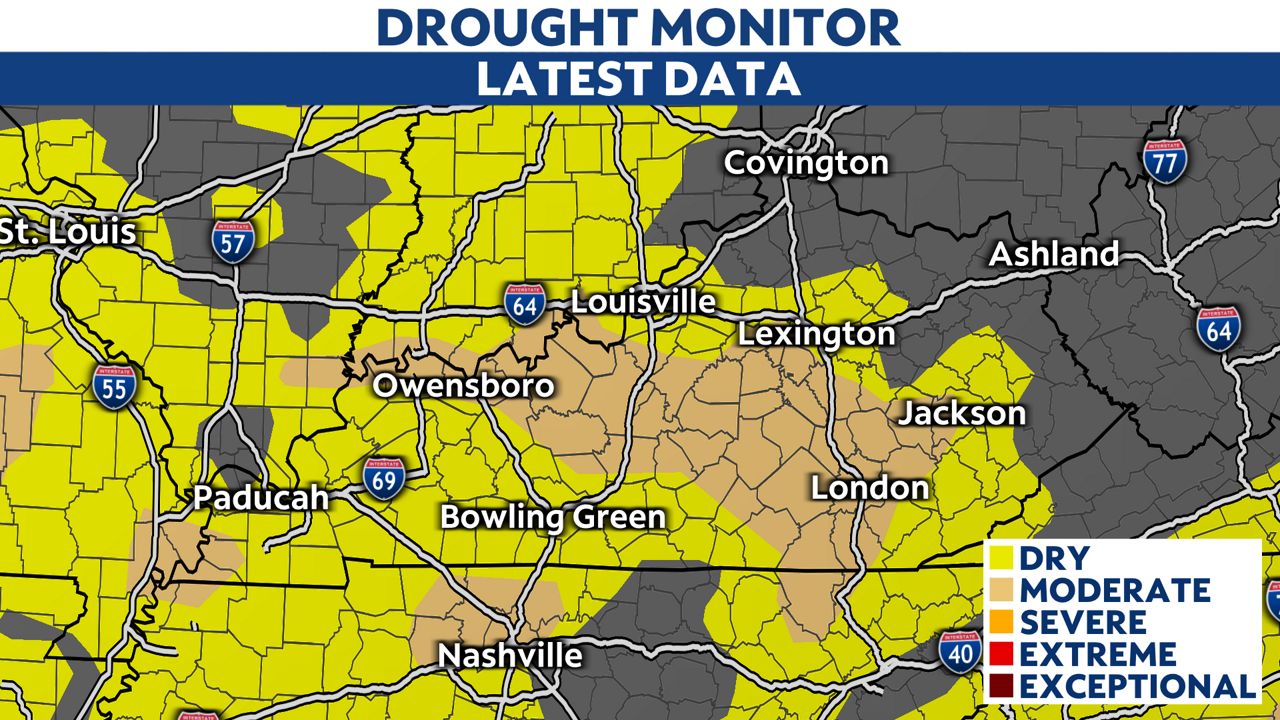 The good news is, there are several chances for some beneficial rainfall in the forecast for the rest of the week.
No day will be a complete washout, but the rain should be widespread enough that your backyard will probably get rain at some point. A general 1 to 2 inches of rainfall is possible into early Saturday.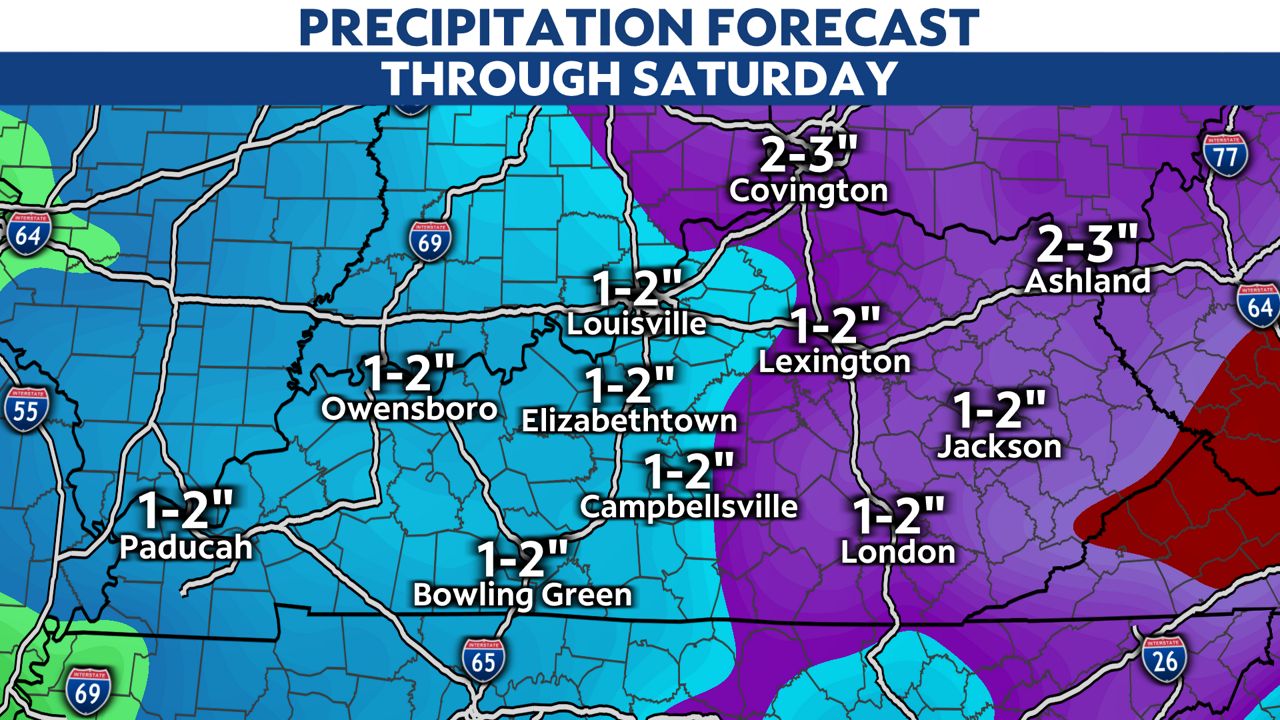 With heavy rain coming down in a short amount of time, localized flash flooding will be a possibility with slow-moving storms.