CERRITOS, Calif. — The pain is still fresh on Cesar Echano's mind and body.
A few days after Echano, a 70-year-old Filipino-American, says a man verbally and physically assaulted him during a walk at a Cerritos park, the throbbing pain still lingers, and he's afraid to go outside.
"I'm still recovering. I'm still weak. My eye still hurt. My head is feeling pain," Echano said to Spectrum News.
"Maybe because of the trauma," his voice quivers. "I don't want to go out anymore."
Last Saturday, Echano was with his wife, Ruth, walking along a trail at Don Knabe Community Regional Park, a weekly exercise they've done for the past three months.
Suddenly, a man approached and began verbally harassing them.
"I don't know why but he confronted us," Echano said. "He was laughing and asking me why I was looking at him. I kept my head down and walked away. Then he started yelling a lot of profanity."
"He told me, 'You don't belong here and go back to your country.'"
Echano's wife, Ruth, told him to ignore the man. The man is crazy, she whispered.
The couple ignored the verbal assault and went on their way.
"I told my wife, 'Let's get out of here,'" he said.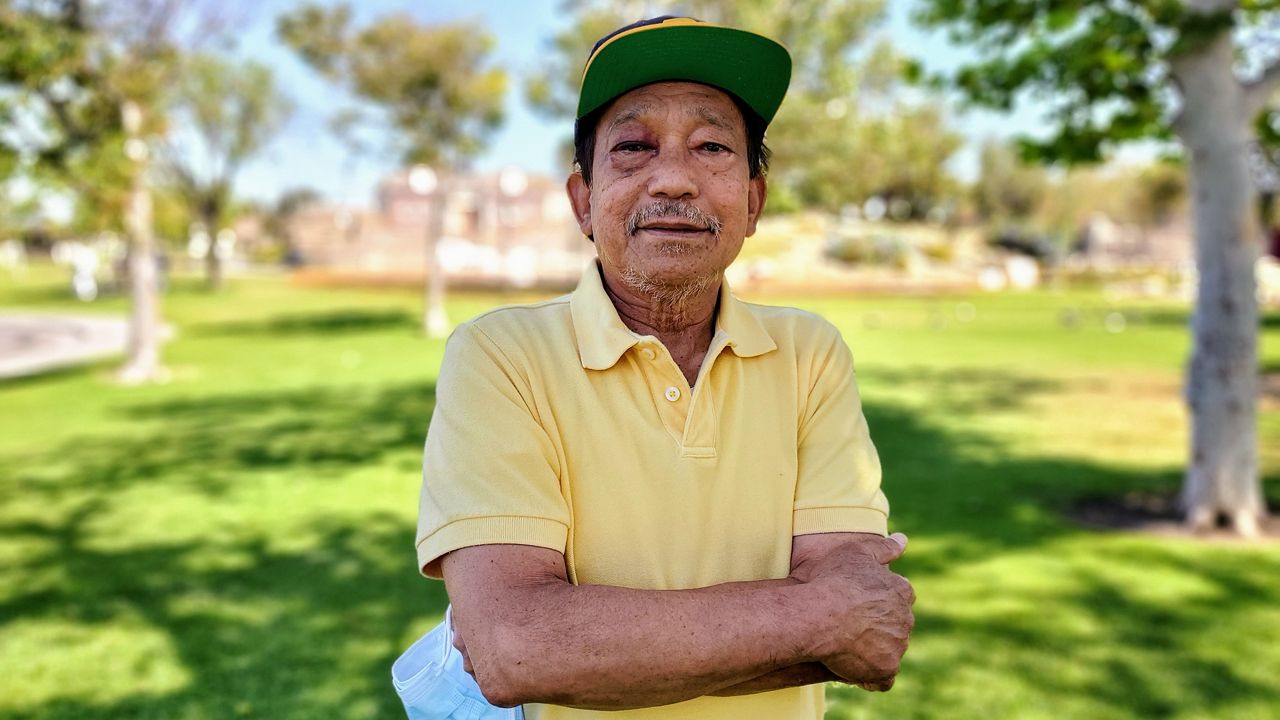 As they got back to the parking lot and inside their car, the same man, who had verbally assaulted them minutes earlier, yanked open the passenger door where Echano was sitting and began beating him.
"I just saw fists," he said. "It happened so quickly. I tried reaching for my phone to take a picture of him, but I couldn't get to it."
The suspect fled, and the wife drove off.
A few blocks away, the couple called the Sheriff's department and reported the incident.
The Sheriff and paramedics came, Echano said. The EMT treated him at the scene. Along with the Sheriff's deputy, they went back to the park to identify and apprehend the suspect.
The suspect was gone. Later that day, the pain from the beating became so overbearing, Echano asked his wife to take him to the emergency room, where hospital staff conducted a CT scan and ran other medical procedures.
His face swelled. His right eye bruised and shut, and a mouse began to form under the eye. A few days after the ordeal, Echano's eye is still swollen and bloodshot.
"I still get headaches," he said.
A Spectrum News call to the Cerritos Sheriff's Dept.'s South division, which is handling the case, was not returned as of press time.
Echano described the man who physically assaulted him as a 5'9" light-skinned and thin man in his early 20s.
Echano is the latest Asian American to be a victim of an anti-Asian hate crime.
Stop AAPI Hate, a coalition of Asian American organizations, has reported more than 6,600 hate incidents against Asian Americans and Asian Pacific Islanders since the beginning of the coronavirus pandemic. In Los Angeles County, from March 2020 to the end of October, there were 245 incidents, Stop AAPI Hate reported.
Most of the incidents were verbal harassment, but more than 12% turned violent, the group reported.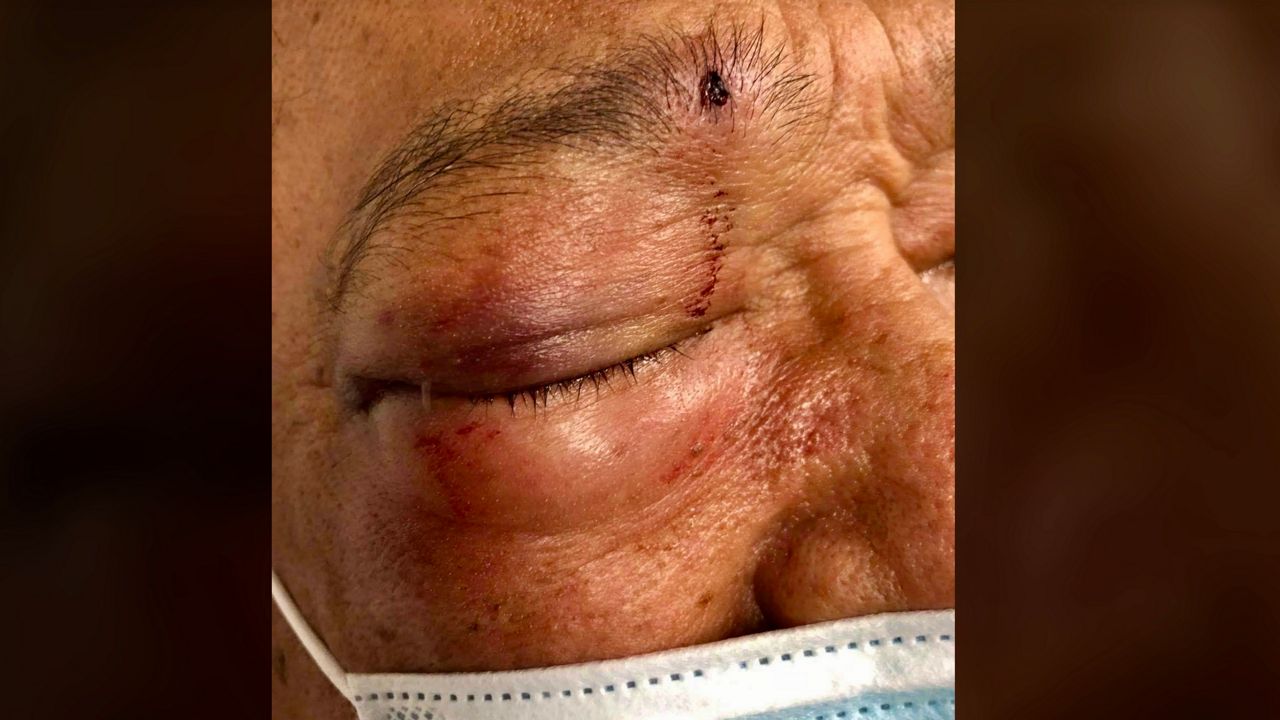 Echano told Spectrum News he wanted to speak out to prevent others from getting hurt. So far, he's received some support from members of the Cerritos City Council and others in the community.
"I want to stop these hate crimes," Echano said. "There are a lot of people getting hurt. We need to stop this. This is very very important. (If we don't stop this), lots of people will get hurt in the future."
"I have forgiveness in my heart," he said. "But I also want justice."