LOS ANGELES — For decades, East West Players theater company has been transporting audiences, entertaining them and challenging their perception of the Asian American experience. The company began 55 years ago but the Little Tokyo building they call home dates back a full century and is rich with history.
Originally a church, some of the features remain untouched. The stained glass windows. The detailed light fixtures. The alter is there, too, hidden beneath stage. But the significance of the location is more than architectural.
"This is one of the places where Japanese Americans…came and left their things before they were sent to the detention camps in the forced incarceration," Snehal Desai explained, pointing out a marker on the sidewalk that reads "1942 Families awaiting detention gather here."
"It's something that definitely gives a reverence to the building and, I think, informs everything that we do in terms of the visibility we are providing for our community and how important it is not to forget," Desai added.
And telling stories, he says, keeps that history alive.
The focus on storytelling has always been at the heart of what EWP does. In addition to giving AAPI actors opportunities to play roles they traditionally hadn't been considered for, Desai, the theater company's producing artistic director, says they have been equally dedicated to developing new voices and presenting new works by Asian American writers.
It's part of a broader mission that extends far beyond the footlights. With the rise of violence and hate-related incidents against Asians across the country and here in Southern California, Desai believes change can start in theaters and on stages.
"Once you know someone, you know their name, you know their story," he said, "it's harder then to deny their existence or to kind of have this generalized hate toward them or their race or ethnicity. Or that's what we hope, at least."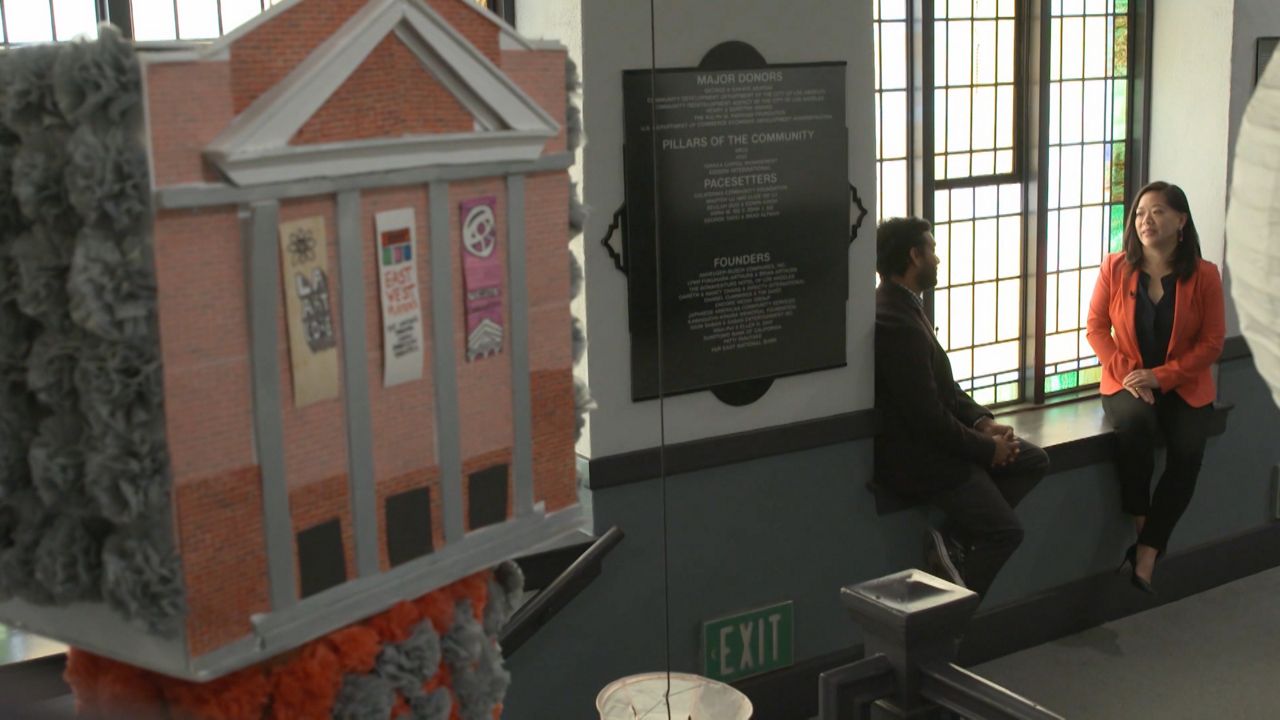 Teresa Huang is also a firm believer in the power of stories, and the work of East West Players.
"Art is more important than ever, right now" she said, "because art is where we will express our voices in a way that can have an impact and really touch people's minds and hearts and really inspire transformation."
When she first arrived in Los Angeles, she says she found an early home and a community at the theater and now as a TV writer, she continues to volunteer for the organization. So when Desai approached her about teaching a class at EWP's David Henry Hwang Writer's Institute, she jumped on board.
"I knew I wanted to try to help usher in the next generation," Huang explained. "I feel like stories are how we process the world around us. Stories have always been where we look to for how to react, how to respond, how to process tough feelings, how to process conflict."
She's since taught five cycles of her popular course: Writing a Television Pilot from Concept to First Draft and she says she is blown away by the diversity of the stories told by her students.
"No two stories have been the same. They are all distinct, unique, authentic stories from the Asian diaspora, East Asian, South Asian, Southeast Asian," she said. "Such specific stories, all Asian American. All taking place in the U.S. Every single one of them needs to be on TV. Such wonderful stories."
There's an audience for these stories, she says. There's an appetite and there's a need.
"You know in this time where stories are in impacting public perception, having representation in television is more important than ever."
As the world begins to reopen, Desai is ready to get back to creating, and to showcasing the stories and talents of the AAPI community to a live audience. And when that moment comes, EWP will continue with the mission that's guided them since 1965, with pride, with empathy and with joy.
"It's so easy these days to feel powerless," Huang told Desai while sitting in front of one of the buildings original stained-glass windows. "It's so easy to feel there's so much going on in the world and there's nothing we can do about it and joy is what reminds us that we have a lot of power."
"The theater is for touching hearts and minds," she added. "The theater is for moving people and introducing to them to worlds, to characters, to ideas they've never seen before. That is what the power of theater can be."
"The value of art today more than ever is we traffic in empathy, right?" Desai said. "We allow you for two hours to stand in someone else's shoes and I hope that that changes and effects your world view."
But encouraging and shaping new voices, the theater hopes to set the stage for a more equitable future.