Abnormally dry conditions continue across Wisconsin, but wet weather this week should help chip away at our rainfall deficit.
After a weekend that felt more like summer across Wisconsin, wet weather returns for the start of the week and the rainfall is much-needed as much of the state is experiencing drought conditions.
Since January 1, total rainfall across Wisconsin has been much lower than normal. The most significant rainfall deficit is in the central and southern parts of the state. Milwaukee, Madison and La Crosse are more than three inches below normal for rainfall on the year.
Farther north, conditions are not as dry, but cities like Eau Claire and Green Bay are still running more than an inch below normal for rainfall since January 1.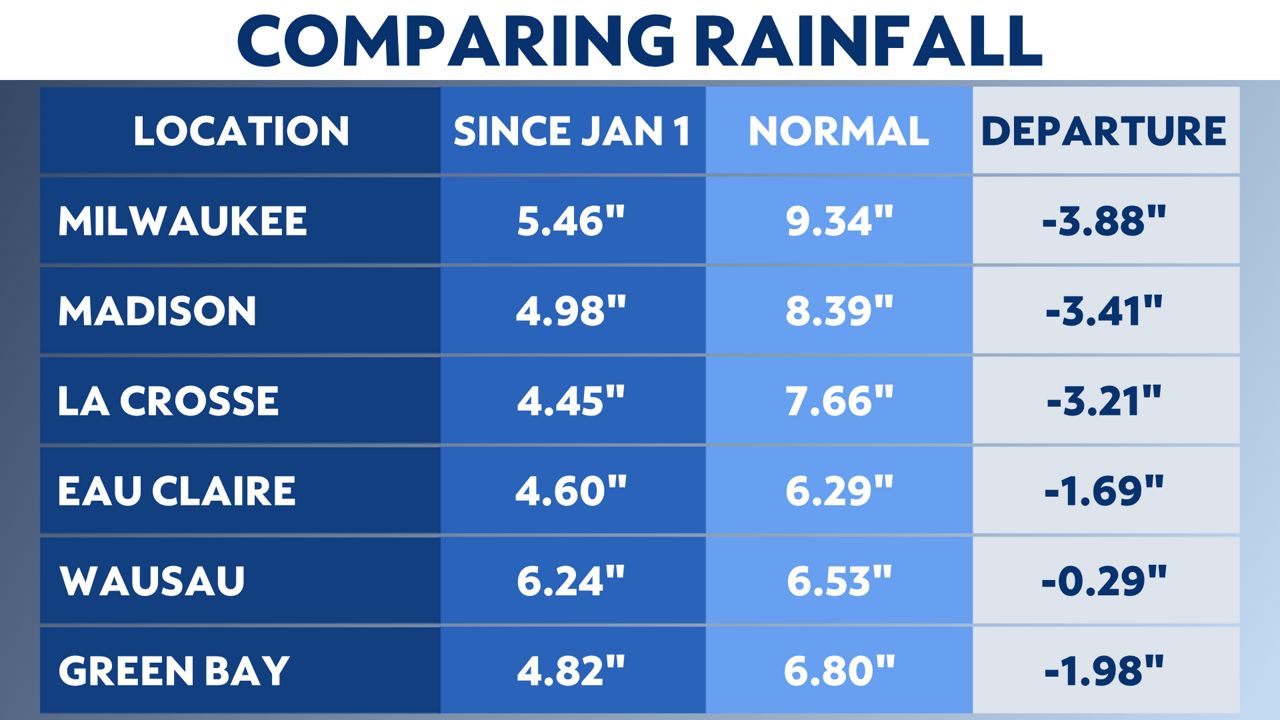 The latest data from the United States Drought Monitor shows much of Wisconsin either abnormally dry or in a moderate drought.
The driest conditions can be found in southern and eastern Wisconsin, while areas in the northern parts of the state are not feeling any effects of the drier weather.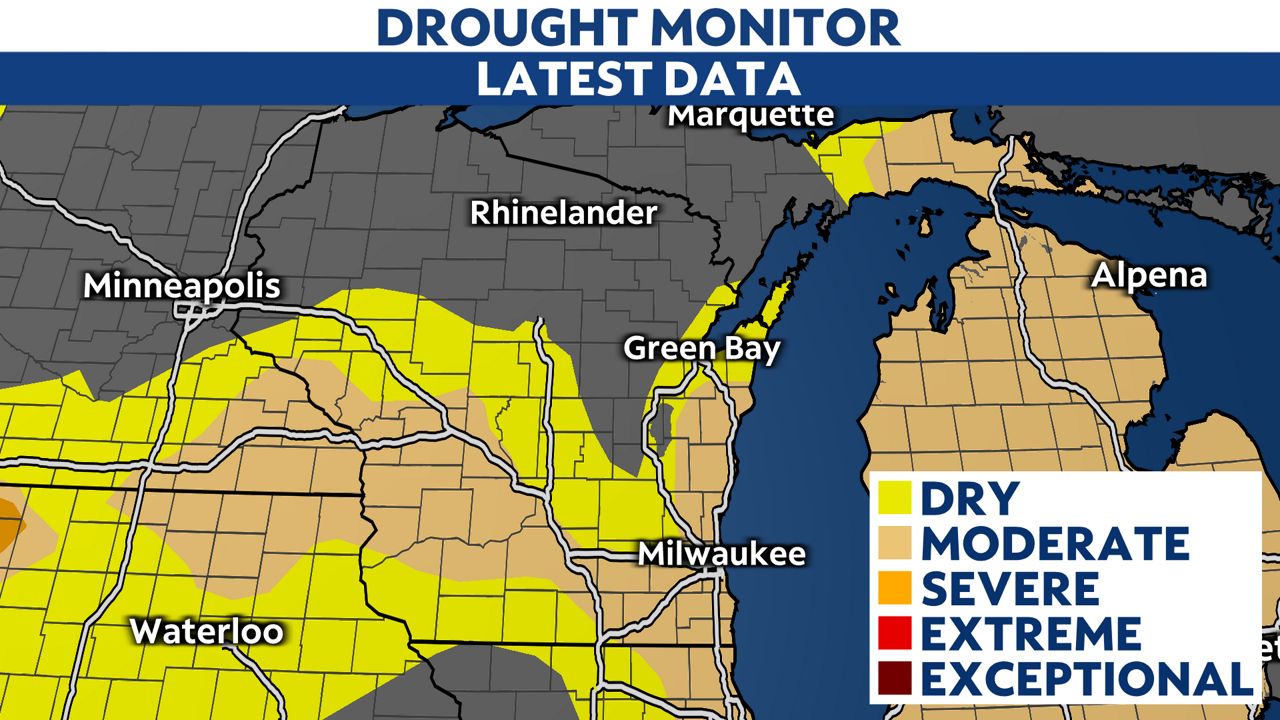 The dry weather can have significant impacts on agriculture. Abnormally dry conditions can slow the planting process and the growth of crops. The risk of fire danger is also higher, especially on windy days with low humidity. If the dry conditions persist for an extended period of time, crops and pastures may not fully recover even after enough rainfall removes drought conditions.
In areas with moderate drought, damage to crops and pastures is possible. The fire danger risk is also high, and many streams and other smaller waterways are low.
There is some good news in the forecast this week. The rainfall over the next couple of days is going to help with our lack of rainfall. Over the next few days, some parts of Wisconsin could pick up more than an inch of rain. It's definitely a step in the right direction to rid the state of our drought conditions, but we still have a long way to go to catch up on rainfall for the year.