WISCONSIN — When it comes to voting in Wisconsin, it can be hard to discern the myths from the facts.
Many of these myths stem from election rules that vary from state to state. Others are meant to stop people from voting.
---
What You Need To Know
Polls open for the Wisconsin's Spring Election at 7 a.m. on April 4. As long as you're in line before 8 p.m., you will be able to vote


You can register to vote on Election Day with an acceptable proof of residence. Find that here


Your voter ID address doesn't need to match your voter registration address


The Wisconsin Elections Commission has a list of acceptable forms of voter ID, here
---
With the Wisconsin Spring Primary approaching, we debunk some of the top voting myths in the state:
Myth 1: A driver's license is the only acceptable form of voter ID.
Fact: There are multiple forms of ID that are acceptable for voting, including a driver's license, U.S. Passport, Military ID card, and more. Find the full list of acceptable voter IDs here. Photo IDs may be also be expired after the date of the most recent general election, which was Nov. 8, 2022. Free photo ID cards are also available via the DMV.
Myth 2: You won't be allowed to vote if your voter ID address doesn't match the address on your voter registration.
Fact: The address listed on your voter ID (which could be your driver's license, passport, etc.) doesn't matter. Poll workers are only using your voter ID to verify your identity. They aren't checking the address.
Myth 3: You can use an out-of-state ID or driver's license to vote.
Fact: Wisconsin's voter ID law does not accept an ID or driver license from another state.
Myth 4 : You can't get time off of work to vote.
Fact: Employers are required to give employees up to three hours to vote on Election Day during polling hours. An employee must inform the employer of the intended absence and the employer can decide time of day for the absence.
Myth 5: You can't register to vote on Election Day.
Fact: In Wisconsin, you can register to vote on Election Day as long as you bring an acceptable proof of residence and a photo ID to the polls.
Myth 6: If you don't receive your ballot by 8 p.m. on Election Day, you won't be allowed to vote.
Fact: As long as you are standing in line at a polling place by 8 p.m. on Election Day, you will be allowed to vote. For example, if you get in line at 7:55 p.m., you will be allowed to vote even if you don't receive your ballot right away.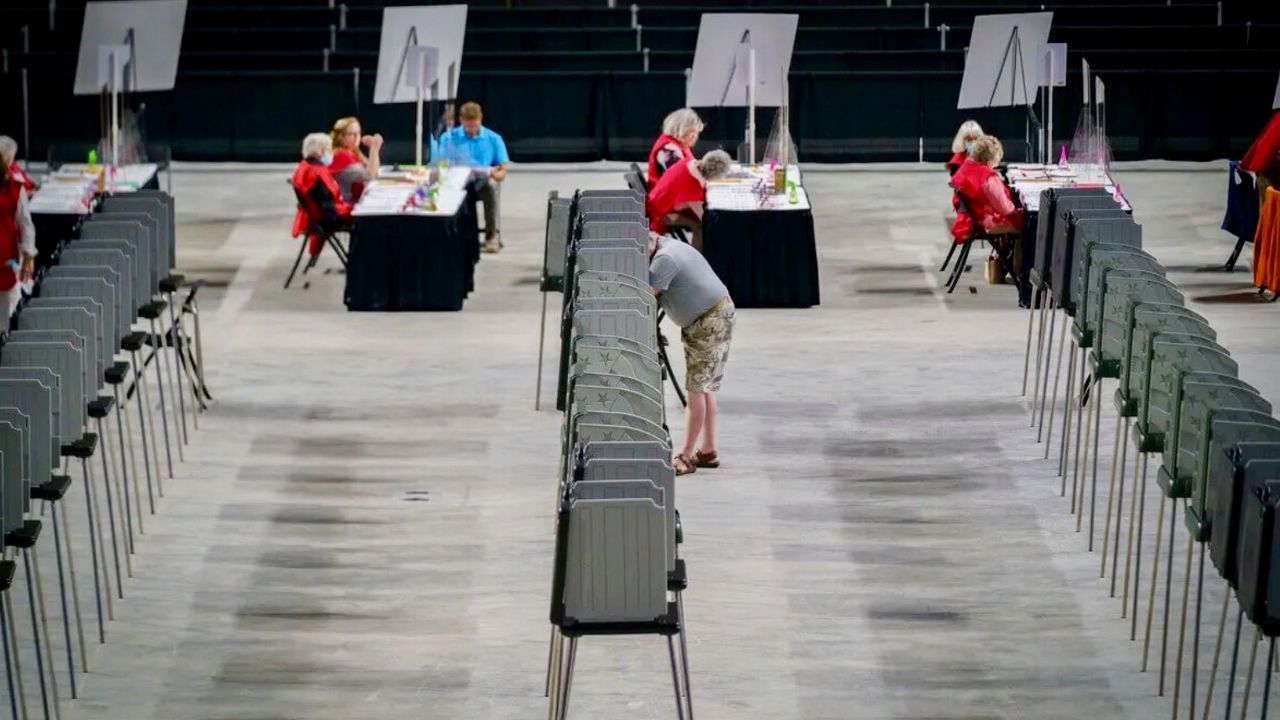 Myth 7: Absentee ballots can be placed in a local dropbox.
Fact: A recent court ruling prohibited the use of ballet dropboxes in Wisconsin. Ballots can only be returned via mail or in person to the clerk's office, or at an early voting site. If you have a disability, you may get help returning your ballot.
Myth 8: Absentee or mail-in ballots don't get counted until the race is close.
Fact: Mail-in or absentee ballots are counted on Election Day with the rest of the Election Day ballots.
Myth 9: You won't be allowed to vote if you wear partisan or campaign attire to your polling place.
Fact: Wisconsin state law prohibits active campaigning within 100 feet of a polling place. However, as long as you are not actively campaigning, feel free to wear partisan or political apparel when you vote.
Myth 10: You must speak English in order to vote in elections.
Fact: Spanish ballots are available. Check with your municipal clerk for additional language options as they vary by county.
Myth 11: If you're homeless, you cannot register to vote.
Fact: A traditional street address is not required for voter registration. For proof of address, someone who is homeless could present a letter from a social service agency, which provides services to homeless individuals. They could also use a diagram on the voter remigration form to indicate where they'll return to each day.
---
More election resources:
---
Myth 12: You can't use anything to help you vote at the voting booth.
Fact: Voters can find out what's on their ballot prior to voting at the polls, here. You can use this to choose your candidates before you get to the polls. However, you can also bring cell phones and other items to help you vote on Election Day. On the Spectrum News 1 mobile app, we have a personalized voter guide, where you can save the candidates you want to vote for.
Myth 13: You cannot bring someone with you to the polls if you need help voting.
Fact: You may take anyone you choose into the voting booth if you need help marking your ballot. However, you may not bring an employer or labor union representative. After marking the ballot, the person helping you must sign the ballot in the designated space. Election workers will also write the name of your assistor on the voting list, but the assistor doesn't need to be qualified to vote.