WILLOUGHBY, Ohio — The pandemic was rough on businesses, especially small ones and it caused a lot of them to close their doors. But one northeast Ohio business not only survived, it has grown during the past year.
"Like any good shopper, you always want to look for the sale," said Angie Vodopivec.
It's been a whirlwind couple of years for Vodopivec. She started her business, Yogi's Closet, online a few years ago.
It took off, and in 2019, she took the plunge and decided to open a brick-and-mortar store.​
"We were in business one year before the shutdown happened," she said.
Vodopivec's store may have been temporarily closed, but she still had the skills to stay afloat.
"Just doing what I could do with what I had and working with technology and social media," Vodopivec said.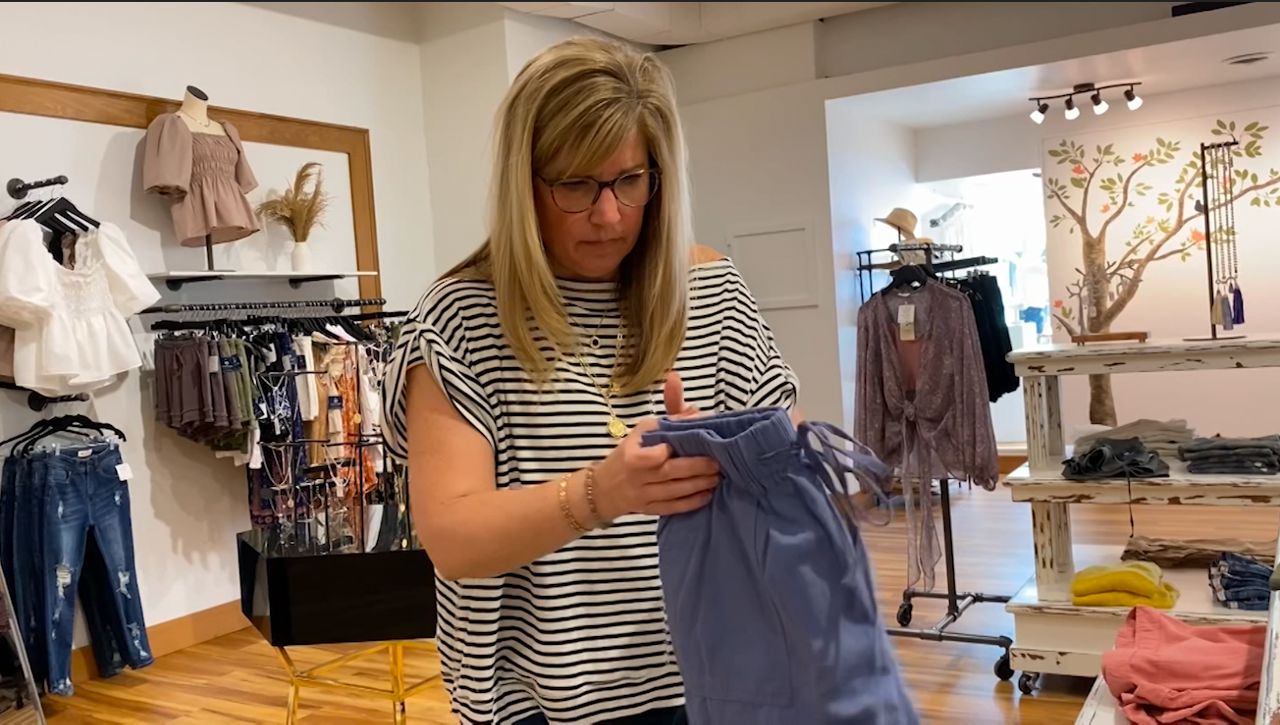 She went back to where she started: online to keep her business afloat.
"I spent a lot more time with Facebook and Instagram. We started doing Facebook Lives weekly. The first time we did, it had great success and I thought this is it, we have to do these every week," she said
Vodopivec was able to get some small business and pandemic funding. She used that money to improve her website. She was even able to keep paying her part-time staff by offering a free delivery service.
"That is primarily what I would have my team doing is they would come in get orders ready and then drive them around and do local deliveries," she said.
The community stood by her too.
"In April of last year, someone anonymously paid my rent for me. I asked my landlord who it was. It's remained anonymous," Vodopivec said.
And it was another customer who helped her find a new location, just a few doors down from the original store, but much larger.
"The space that we were in before was 285 square feet and I felt like we had just outgrown it," said Vodopivec. "All this stuff was in the basement"
Vodopivec said it was thinking fast, adapting to change and the goodwill of the downtown Willoughby community that helped her not only survive, but thrive.
"We've been in this location for about a month and we've tripled our sales, roughly," Vodopivec said.
Vodopivec sees the light at the end of the pandemic tunnel and room to grow.
"Time will tell, but I feel like we're on a trajectory to just keep growing," Vodopivec said.