LEXINGTON, Ky. — As Christmas decorations come out of their boxes, some Kentuckians may find themselves with broken light bulbs they need to get rid of. The city of Lexington is trying to find convenient ways for Kentuckians to dispose of their broken lights without damaging the recycling systems.
---
What You Need To Know
Broken Christmas lights should be recycled separately from other materials


Lexington is offering a collection service for anyone's old or broken lightbulbs


Seven drop-off locations are open until Jan. 17
---
"Everybody's digging them out this year and some of them are disappointing once you plug them in. And so we are offering a holiday late recycling program," , said Angela Poe, program manager for the city of Lexington.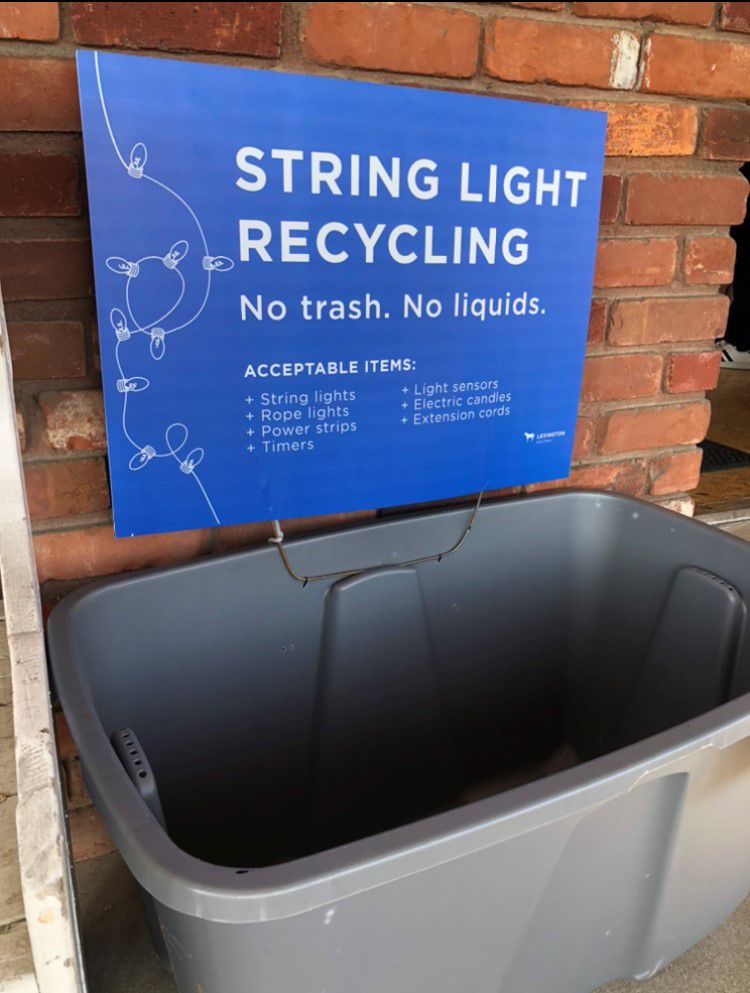 Year-round, community members can drop off broken or used electronics at the Electronic Recycling Center. With the holiday season and the amount of light bulbs that get broken, the city has placed seven different drop box locations around Lexington.
"We have an electronic recycling facility that people can take their lives to year round. But there's only one of those. And so to make it a little more convenient for folks during this busy time of year we have these drop off sites located throughout the city of Lexington," Poe said.
When light bulbs or electronics get thrown in the blue recycling bins, they can cause problems for the recycling center.
"If they want to recycle their lights when they're done with them, they need to do it properly they should not go and curbside parts because they cause issues at the recycle center," Poe said.
Anyone with damaged lights can recycle them at the Electronic Recycling Center Monday through Saturday or at any of the seven drop off locations until Jan 17.
Perspectives Inc. – 340 Longview Plaza
A Cup of Common Wealth – 105 Eastern Avenue
Chocolate Holler – 400 Old Vine Street
Crank & Boom – 1210 Manchester Street and 3101 Clays Mill Road #301
Bluegrass United Church of Christ -- 500 Don Anna Drive
Good Foods Co-op -- 455 Southland Drive
Johns Run/Walk -- 317 S Ashland Avenue and 3735 Palomar Centre Drive