BURBANK, Calif. — If you know Burbank, then chances are you may know Mickey DePalo — a staple around Burbank's parks since he arrived in the city in 1956.
"One of the very first places I walked up to was McCambridge Park," he remembered, "and this has been a big part of my life ever since."
A big part is an understatement. In a way, DePalo has spent most of his life on the singular block between North Glenoaks and North San Fernando boulevards. It was here that he and his friends, park rats as he calls them, would play the day away.
"Come up here in the morning and play till all hours of the evening during summer," he recalled.
There were the years spent on the ball field, playing outfield at what was then called McCambridge Park Diamond 2. He jumped into the McCambridge pool on the first day it opened.
"Used to cost 15 cents to go in the pool!" DePalo said.
Inspired by the Parks Department employees who shaped his childhood, he followed in their footsteps, working for the department for more than 40 years, often with an office in the McCambridge Park Recreation Center.
"I enjoyed watching a young person grow up and mature and come back to you several years later and say, 'Thanks for what you did at the park when you virtually just did your job, but you had a real positive impact,'" he said.
But it's the opposite corner of the park that means the most to DePalo. For 33 years, he has served on the Burbank Veterans Committee, coordinating and conducting the annual ceremonies on Memorial Day and Veterans Day. He knows exactly when the plaques were installed, and he knows some of the men whose names are listed on them.
DePalo served in Vietnam, was drafted right after he finished college, and was stationed at Long Bình.
So it was especially poignant for him when in 1998, the Vietnam Moving Wall War Memorial spent a week in the same field he played in as a child.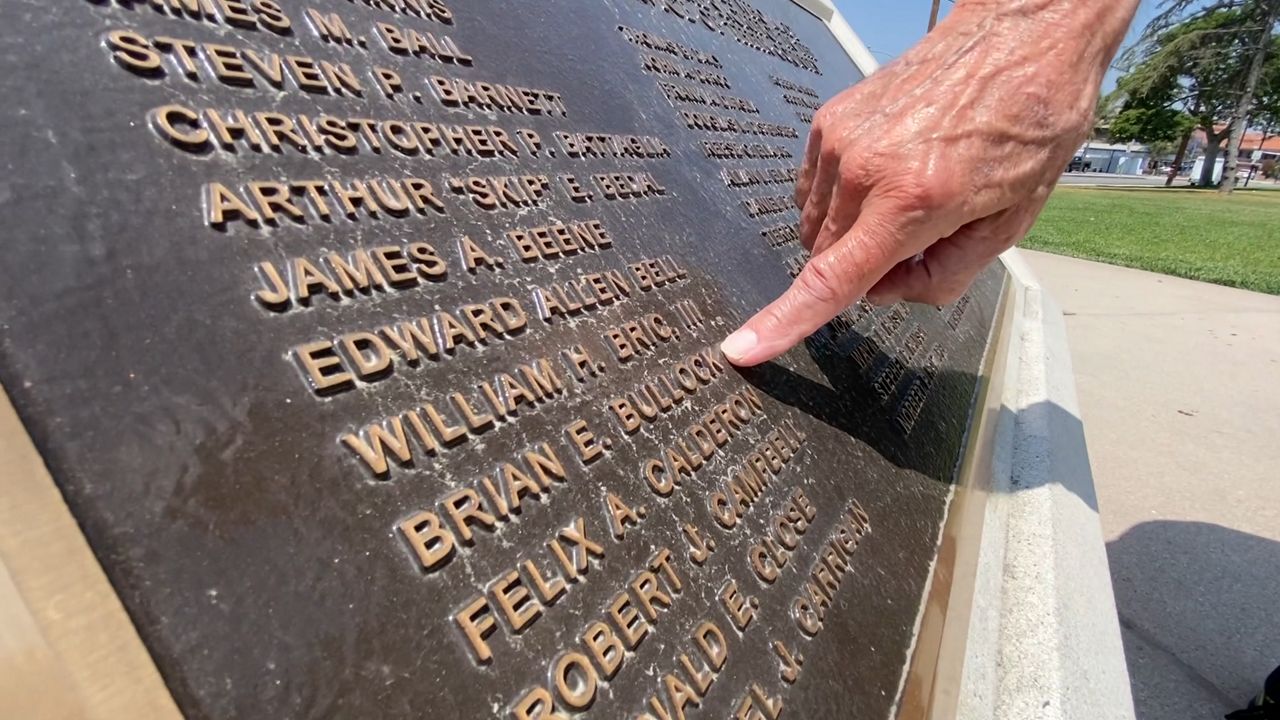 "It's sacred grounds, in my opinion," he said, standing over a stone that marks where the apex of the wall had rested.
DePalo has spent decades making a difference in Burbank. After retiring in 2008, he threw himself into volunteering, coaching at Loyola High School and delivering meals to seniors. He saw these activities as opportunities to serve, and he was grateful for all of them.
"I owe the people that I volunteer for a lot more than they owe me," he said. "They owe me nothing."
But the time has come for DePalo to venture off this block. He and his wife of more than 50 years are moving to Illinois, where their first grandchild is about to be born. But if he wonders about the mark he left on the city, he is leaving with several reminders, including recognitions and commendations coming from nearly every elected official representing Burbank, including Rep. Adam Schiff.
"We've also flown a flag over the United States Capitol in your honor that we look forward to presenting to you," the congressman said in a prerecorded greeting shown at a recent virtual City Council meeting.
At that same meeting, DePalo was given the key to the city, a reminder that the door will always be open.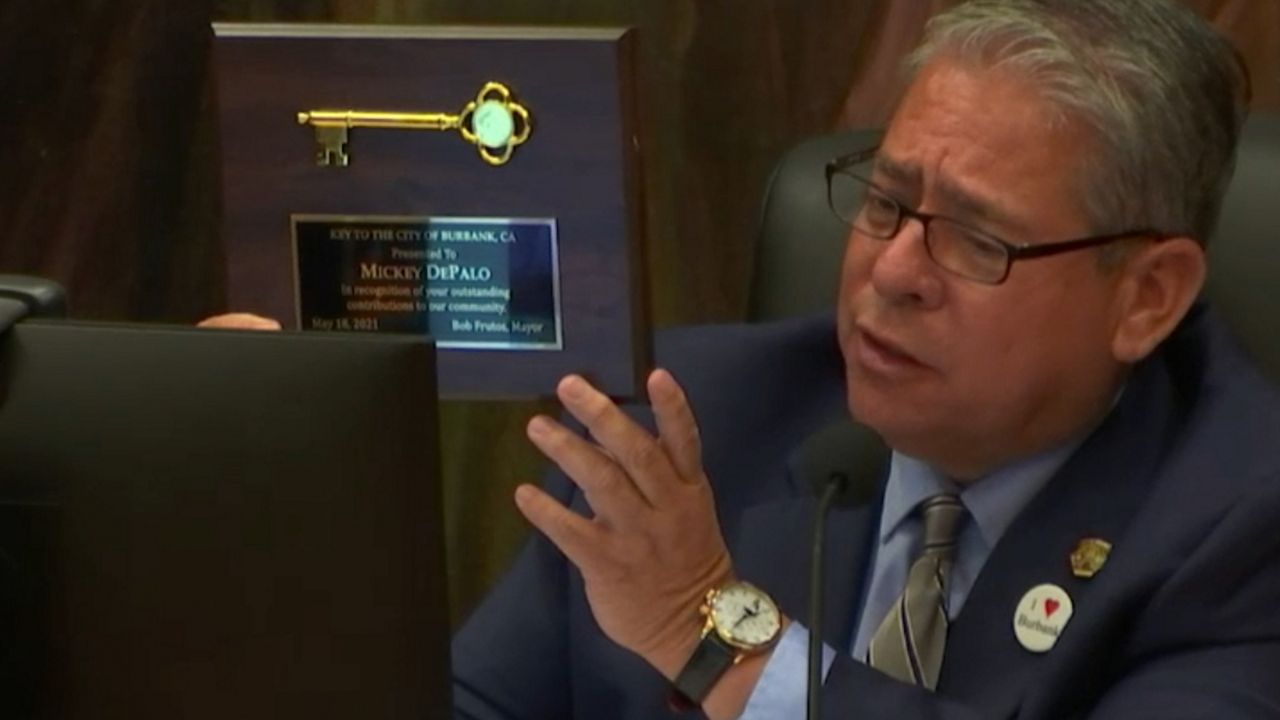 But perhaps the most meaningful recognition he received is the one he can't take with him—the one attached to the memorial where he oversaw many ceremonies.
He'll see it often, though. DePalo plans to continue chairing the Burbank Veterans Committee, flying back twice a year to run the ceremonies.
"I'll be meeting with them on Zoom, which I've gotten pretty good at for an old guy like myself," he laughed.
Over the course of his life, this park gave DePalo so much – friends, a home away from home, a job, but mostly a chance to be of service, although he doesn't think he did anything above and beyond.
"I think if anybody was given the opportunity that I've been given," he said. "I think they would have taken the ball and run with it just like I did."