LOS ANGELES — Allen Palos felt so confident that a home he placed an offer on in San Bernardino was theirs to lose that he gathered his wife and family and snapped a photo of themselves in front.
"This is ours," he told them, smiling as they posed in front of a single-story beige house.
After a few months of searching, he and his wife, Andrea, thought this was it. They thought they'd close in 30 days and move into the three-bedroom and two-bathroom home.
But that was two months, 22 other offers and countless open houses ago when their locked-in mortgage rate was at 3.9%.
What they've experienced since equates to a homebuying feeding frenzy in Southern California's highly competitive real estate market. Agents, he said, are putting offers against one another, bidding up homes for the highest taker.
"People are overbidding like it's nothing," said Palos, a 43-year-old marketing executive. "They are waiving appraisal and loan contingencies. They [other potential homebuyers] are waiving everything to buy the home. It's frustrating for us."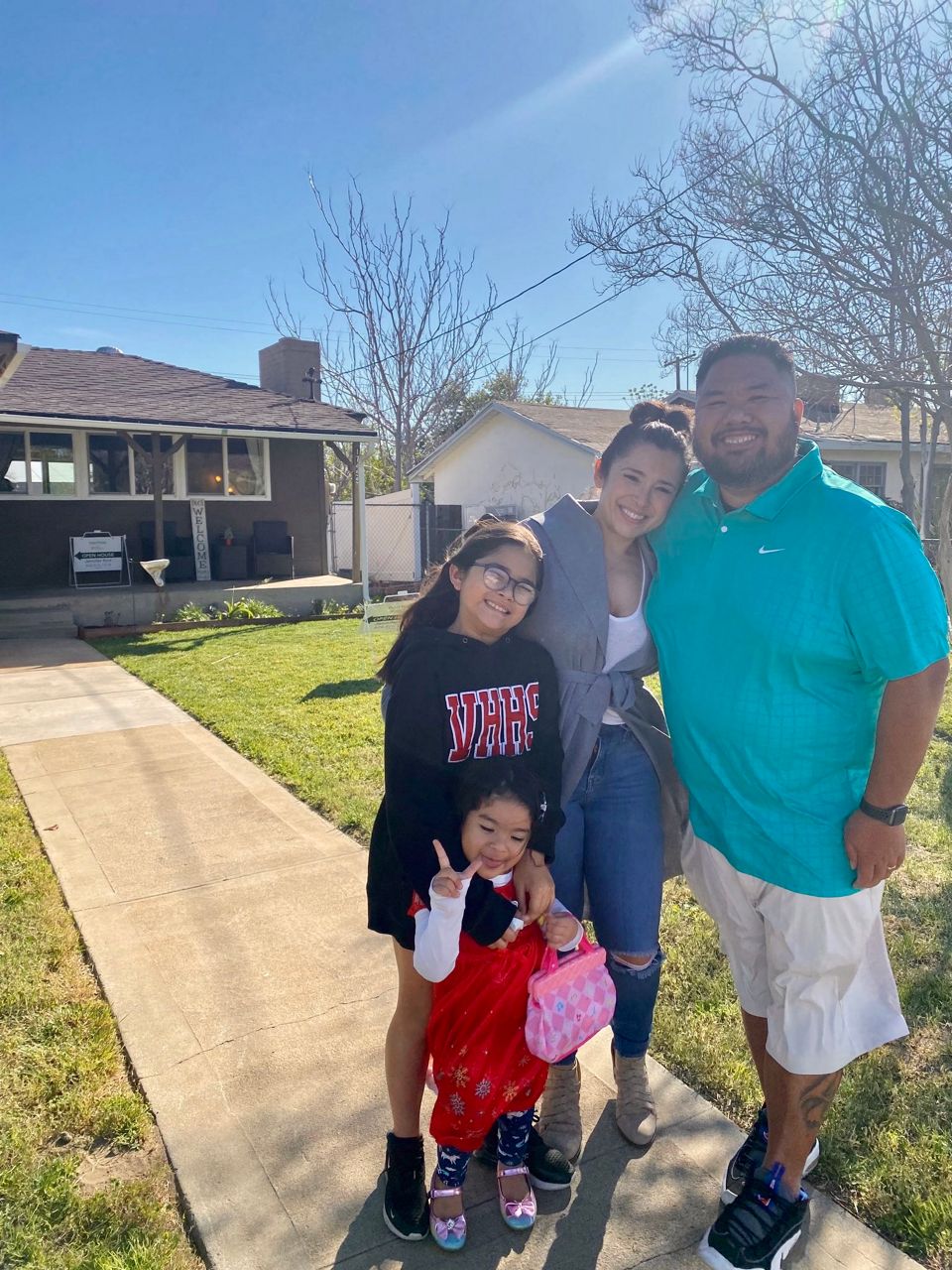 Welcome to the world of Southern California's hyper-competitive real estate market that many expect to get worse.
With the spring homebuying season underway, there's a greater sense of urgency as many buyers attempt to secure a potential home before interest rates go up, many agents and prospective homebuyers say.
It's a race against increasing rates.
The coronavirus pandemic has accelerated the homebuying frenzy in the past two years. With historically low interest rates and many office workers able to work remotely, some fled to the suburbs for more space or places with greater affordability.
But the sudden influx of homebuying and heavy demand the past two years shocked Southern California's real estate market, which now faces a severe lack of inventory and exponential jump in home prices.
"The housing market is out of control as home values continue to soar," said Steven Thomas, chief economist at Reports On Housing in his latest report. Reports on Housing is a data site that tracks Southern California's real estate market. "At this point, it is like a runaway freight train barreling down the tracks at an unimaginable speed. There really is no end in sight due to the catastrophically low inventory."
For example, in Orange County, there are about 1,500 homes available for sale in the middle of March. In the past six years, there have been around 5,400 homes for sale, Thomas said.
"This lack of 'for sale' signs is precisely why the housing market is out of control," he said. "As long as the inventory remains at catastrophically low levels, expect more of the same."
Pre-pandemic, in February 2020, the LA Times reported Orange County's median home price was $748,000; Los Angeles County's $621,000; Riverside County's $400,000 and San Bernardino County's $350,000.
These days, the median home price in Orange County is $985,000, a 31% jump from February 2020, DQ News/CoreLogic reported. Los Angeles County's median home prices rose 28% to $800,00; Riverside's jumped 41% to $565,000; and San Bernardino's nearly 38% to $485,000.
Meanwhile, as home prices skyrocket, buyers face other external factors that increase their cost of living.
With the U.S. placing sanctions on Russia's economy after the latter invaded Ukraine, gas prices have risen to a record high. Inflation is at a 40-year high, and fears of a recession are looming. Last week, the central bank raised interest rates a quarter percent, one of seven planned rate increases this year.
On Monday, Federal Reserve Chairman Jerome Powell told the National Association for Business Economics the Fed could raise rates by half a point — 0.5% — each time as part of an aggressive effort to curb inflation and slow the economy, the Wall Street Journal reported.
"If we think it's appropriate to raise [by a half point] at a meeting or meetings, we will do so," said Powell.
Russia's Ukraine invasion and Fed rate increase have some prospective homebuyers in panic mode.
"In terms of purchase, people who want a home are still out there getting qualified," said Neil Estrada of the "Deal With Neil" State Farm Insurance Co. and Rocket Mortgage. "Their buying power is a little less than that it would be a few months ago when rates were lower. The increased rates mean higher payments and, in short, mean less affordability."
This past weekend, McLeod & Associates held an open house for two homes in Ontario. More than 200 hundred people went through the door to scope out the places, said Mia McLeod, president and CEO of McLeod & Associates in Walnut.
It was wild, McLeod told Spectrum News.
"The number of parties eager to see any open houses hasn't changed over the last 12 months," said McLeod. "Inventory continues to be at an all-time low, but I feel an urgency with more buyers wanting to try their best to get in sooner rather than later because of increasing rates."
By that evening, she had received 32 offers on one home and 11 on the other.
"There's a lot of FOMO (fear of missing out) going on," said Leo Mendoza, a real estate agent at McLeod & Associates. "They (prospective buyers) don't want to be priced out. If rates continue to go up, they are afraid they won't be able to afford the home they want."
Gino Gatmaitan, a 44-year-old from Toluca Lake, has been trying to buy a home in the $1 million to $1.2 million range in Los Angeles and Palm Springs for four to five months.
Gatmaitan placed two offers on homes during this time and was outbid each time.
"I think 10 or more people outbid me by $100,000 to $200,000," said Gatmaitan on the places he offered.
Gatmaitan said he's not in panic mode like some buyers. He owned a home but recently sold it and is now renting.
He wants whatever home he finds to be the right size and, more importantly, at the right price.
"I'm not desperate for it," said Gatmaitan, who has an auto-filter on Zillow and Redfin notifying him of homes in his price range. "As soon as I see a property worth the value, I'll jump. I've seen some homes in my price range, but many people see it and jump on it, too. It's disheartening. But I'm willing to time it out and make the right decision. It has to be on the right side of value, and I need to feel good about it."
For Palos and his wife, Andrea, the homebuying process began late last year. The couple, along with their three daughters, live in San Fernando.
The couple were outgrowing their two-bedroom and one-bath 900-square-foot rental. They wanted a place with more space for the kids to grow.
But month after month, the couple faced rejections and experienced what he claims are shady real estate practices.
"There are some homes listed as a three-bedroom, two-bath, but once the inspection report comes in, it's actually a two-bedroom, one-bath because the other rooms were unpermitted additions," he said.
He said that seller's agents would verbally agree with his agent on a price, only to turn around and use their offer to get a higher one from competing buyers.
"These agents, they want the bidding wars," he said.
Meanwhile, their qualified mortgage interest rates jumped from when they first started several months ago at 3.9% to $4.6%. They want to get in before rates increase again.
On Tuesday, they sent in another offer for a home in the Highland area of San Bernardino and were accepted. They are in escrow for a three-bedroom, two-bath home.
But they've been in this position before.
"We'll see what happens," he said.