Los Angeles, Orange, San Bernardino and Riverside counties have started the year with a "catastrophic" low number of for-sale homes, sparking bidding frenzies despite rising interest rates and high housing prices.
As of mid-January, there were roughly 1,100 active homes in Orange County, about 4,700 in Los Angeles County, 2,040 in San Bernardino and a little more than 2,300 in Riverside.
The few numbers of homes for sale in those counties are way below pre-pandemic levels, said Steven Thomas, chief economist at Reports On Housing, a data site that tracks Southern California's real estate market.
"I used to say that we are facing a housing crisis. Now I say there is a housing catastrophe," said Thomas to Spectrum News. "The housing inventory is catastrophically low. There's really nothing on the market. The real estate market harkens the days when the pandemic hit, and there was a run on toilet paper."
Southern California's real estate market amid the coronavirus pandemic continues its upswing in the 2022 new year despite the ongoing pandemic, rising mortgage rates and housing prices that have jumped double digits year over year.
The latest data shows that demand for housing in Southern California remains off the charts.
Last year, economists say it was a record-breaking year for U.S. home price growth.
Nationally, U.S. home prices jumped 18.1% in November, compared to November 2020, according to CoreLogic.
In the Los Angeles-Long Beach-Glendale area, home prices shot up 14.1% year over year, Corelogic reported.
According to the Orange County Register, the median price of homes hit record-high levels last year: $935,000 in Orange County, $805,000 in Los Angeles County, $550,000 in Riverside and $485,750 in San Bernardino.
"Over the past year, we have seen one of the most robust seller's markets in a generation," said Frank Martell, president and CEO of CoreLogic, in a news release. "While increased interest rates may help cool down home-buying activity, we expect 2022 to be another strong year with continuing upward price growth."
Home sales countywide fell 10% in 2021 compared to 2020, but only because of the lack of supply in the market.
That lack of inventory is contributing to the growing home prices.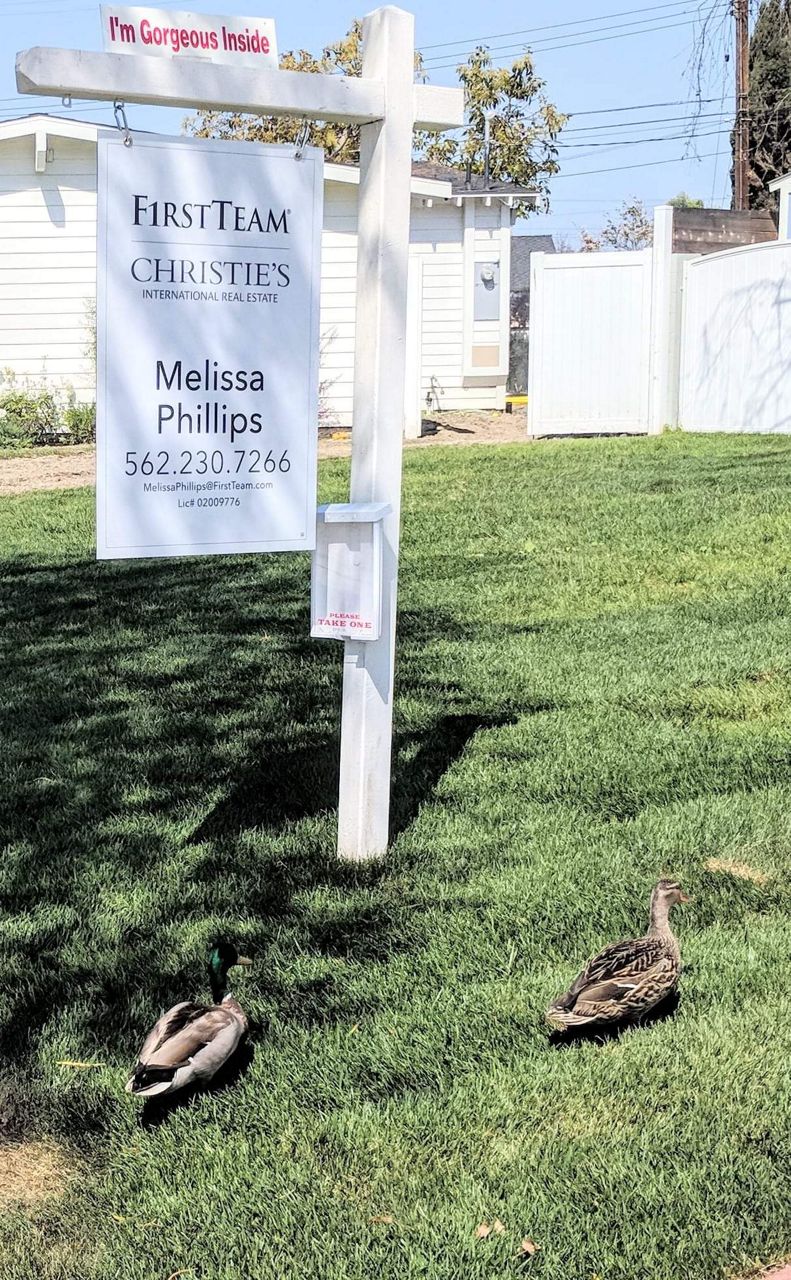 According to Reports On Housing, Southern California's current inventory is at an all-time low.
In Los Angeles, there are about 4,700 active listings in January. Last year, about 7,600 homes were available when interest rates were at a record low of 2.6%. Before the pandemic in January 2019, there were 12,400 homes for sale, and interest rates were at 4.5%.
In Orange County, there are currently about 1,100 homes for sale. Last January, there were 2,600 active listings, and in 2019, there were more than 5,900 homes for sale.
Riverside currently has about 2,300 active listings. Last year, there were a little more than 3,100 houses for sale, and in 2019, 9,200 homes were listed.
San Bernardino has 2,040 homes for sale — up from last year's 1,800 homes on the market — but three times fewer than the 6,400 homes on the market in January 2019.
While housing inventory remains low, mortgage rates are steadily climbing. According to Bankrate.com, a 30-year fixed mortgage rate as of Jan. 31 rose to 3.74%. Last January, mortgage rates started at 2.65%.
In his latest report, Thomas said inventory in the region expects to drop 2% in February.
Thomas doesn't expect things to slow down soon.
"I wish rates would rise higher to slow this down," said Thomas. "If we have higher rates, buyers may start balking. There's a gross imbalance of supply and demand that's out there. [But] with current interest rates rising on homes, there's a market adjustment fee, and people are willing to pay it."
Melissa Phillips, a real estate agent at First Team Real Estate in Orange County, said on average, she'd see more than 100 people visit an open house priced anywhere between $800,000 to $1.5 million.
"There's so much more demand in that price range, and there's still multiple offers for housing," Phillips said to Spectrum News. "If the home is priced right, the majority of the time, I'm putting over asking price."
Phillips said potential buyers at times are feeling a bit defeated because of the fierce competition and the few homes available on the market.
Phillips advises her clients to keep their eye on the prize.
"I don't see the market going down at least this year," she said. "The goal is to get in. If they wait, they might get priced out of the market. The $900,000 homes in Orange County last year are now worth more than $1 million."
She added it's hard to time the market.
"I always tell my clients, buy at the right time for your family and not necessarily what the current market is like," she said. "It's more than just a house. It's your family's home."