EL SERENO, Calif. — Dozens of properties the California Department of Transportation purchased decades ago for its failed 710 freeway expansion could soon be turned into affordable housing. That's the idea behind a new plan LA City Councilmember Kevin de Leon unveiled Friday to redevelop 77 vacant properties in El Sereno.
"This is a once-in-a-lifetime opportunity that doesn't exist anywhere in the state of California, let alone the city of Los Angeles," de Leon said Friday morning, as he stood in a blighted, weed-infested lot at the corner of Lowell Ave. and Huntington Dr.
The Lowell Avenue property would be developed into multifamily housing as part of de Leon's El Sereno 710 Corridor Vision Plan. Another 21 of the vacant parcels would also be developed into multifamily or mixed-use housing, 40 would be developed with accessory dwelling units, six would remain as single-family housing and three others would be turned into new parks.
The ADUs would be a mix of garage conversions, new detached structures, home additions and junior ADUs built into existing homes. Specific green space proposals include a pocket park at the corner of Alpha St. and Kendall Ave. and a playground expansion in the area bordered by Concord Ave. and Mission Rd.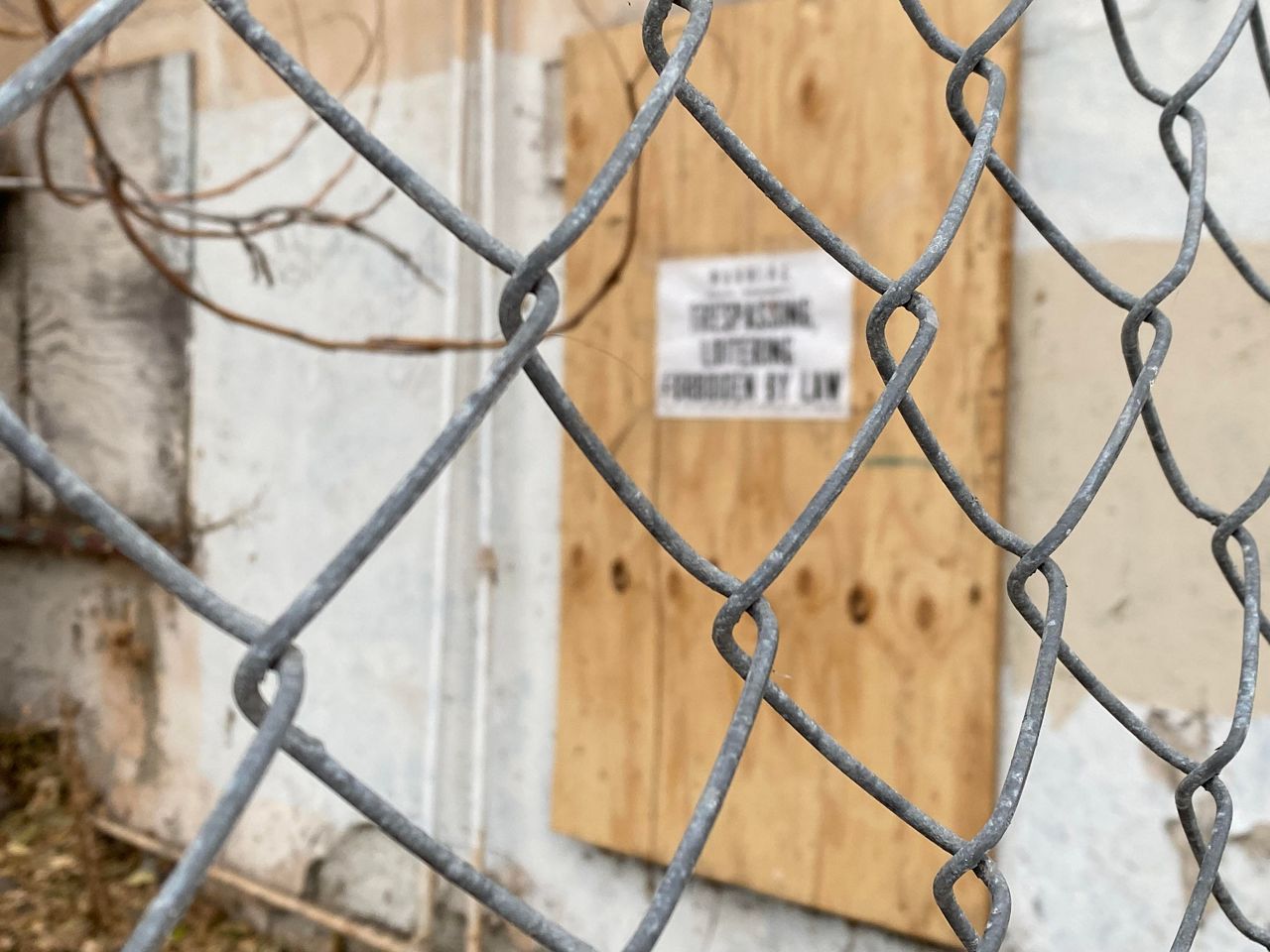 In total, the plan would yield 252 affordable housing units on properties that stretch from Moffatt St. at the border of South Pasadena to Concord Ave. in Alhambra. The affordable housing would be made available "ideally to low-income families, low-income senior citizens and geographically those within the immediate vicinity," de Leon said.
Precise uses for each of the parcels were developed with community input. A Los Angeles Neighborhood Initiative survey found that 67% of El Sereno residents said they are concerned about housing affordability in the neighborhood and 60% agreed that more permanent affordable housing is a priority.
In May, de Leon secured $2 million in city funding to purchase the lots from CalTrans, which used eminent domain to acquire the parcels in the 60s, 70s and 80s with the intention of extending the 710 freeway through the neighborhood. That project was killed in 2018 after decades of resistance, yet the properties have remained under CalTrans control.
"What we're left with now are hundreds of state-owned properties during the worst housing crisis in our city's history," de Leon said.
The city plans to buy the properties for $2 million — roughly the same amount CalTrans initially paid for them under a new law Governor Gavin Newsom signed in July. SB 51 requires CalTrans to sell its surplus residential properties to a housing-related entity for affordable housing purposes at the original acquisition price instead of its current market value, which de Leon estimates would be about $100 million.
"One of the things that triggered the idea for SB 51 was there was so much distrust in this community," El Sereno resident, California State Senator and SB 51 author Maria Elena Durazo said. "We felt there was a chance here to really make up for all the wrong that had been done" from CalTrans displacing hundreds of El Sereno residents in its attempts to extend the 710.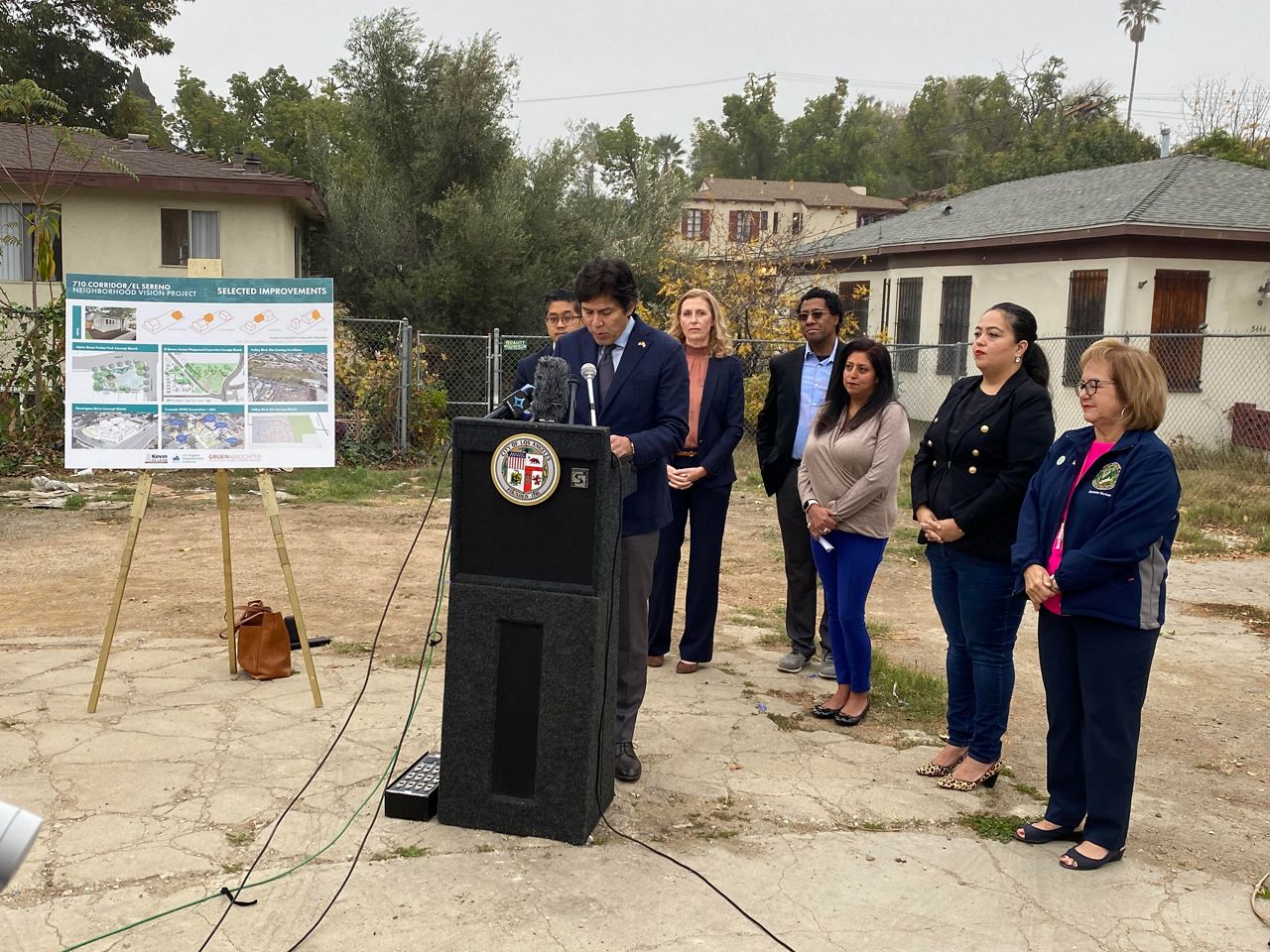 Without SB 51, Durazo said, the CalTrans properties would have gone to auction and contributed to gentrification.
The Housing Authority of the City of Los Angeles began working with the state in 2020 to transform some of the properties CalTrans owns into interim housing. HACLA will be in charge of bidding on the vacant parcels on behalf of the city once CalTrans makes them available, which is likely in early 2022. LA will be one of several bidders.
"It's my hope that CalTrans will accept our bid," de Leon said. "Other folks will have the ability to submit their proposals, but it's our hope that we will win. We have the capital. We have the expertise. We want to move very quickly. If we can secure the bid, we'll start rehabbing immediately to put these out on the market for development."