LONG BEACH, Calif. — Tchaikovsky's "Nutcracker" ballet has become a real workhorse of the holiday entertainment season. Since it was first performed in 1892, "The Nutcracker" has become one of the most performed ballets in the world.
Artistic Director and Founder of the Long Beach Ballet, David Wilcox, says his production, which is celebrating its 39th year, is all about keeping the illusion of magic alive, no matter what.
"This is what a ballet dancer's role is, to be that kind of magician. To be mesmerizing," said Wilcox during rehearsals at the Terrace Theater in Long Beach. "We can't have anything to disrupt the magic."
Wilcox said his "Nutcracker" is the kind of production that even people who don't like ballet will like, which means he has added a big dose of Hollywood showmanship to the ballet over the years.
"Pyro going off on the stage. Cannons shoot across the stage; dancers dancing all at the same time. It's really chaotic," Wilcox said.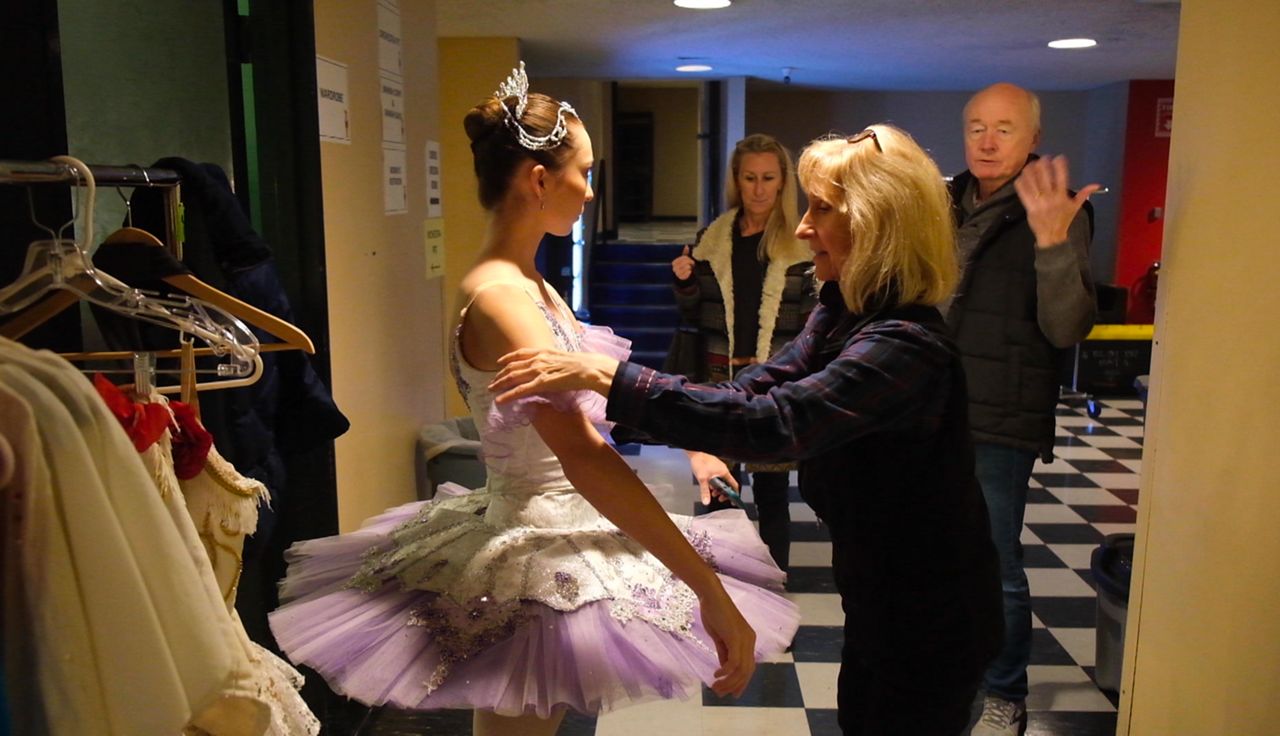 The production was tailor-made for the Terrace Theater, which is big enough to accommodate all the epic touches, like Mother Ginger's enormous dress from which 20 colorfully costumed children will emerge on stage.
The Nutcracker is also a great ballet for the young dancers at the ballet academy. There are plenty of smaller roles for kids who want to get some real-life stage experience. But young or experienced, Wilcox said, "I tell the dancers all the time, 'Don't do anything to break the magic. The magic of the fact that you're not really a normal human being."
One of the ballet's magical beings is the Sugarplum Fairy, which is being performed by Wilcox's daughter Megan, who has been in Nutcracker productions since she was 5 and now also teaches at the Long Beach Ballet's academy.
Megan likes her father's approach to ballet.
"It's not just ballet people watching," Megan Wilcox explained. "Its families. Non-ballet people. Non-dance people. He tries to keep it entertaining for the general public."
Megan also will perform the show-stopping grand pas de deux (a structured version of the pas de deux) with the Nutcracker prince himself. At over 10 minutes in length, the dance requires some intense stamina and concentration.
"You are performing in front of 1000's of people," Megan said. "So, you have to put yourself in that mindset, like, I am the Sugarplum Fairy. I am sugar. I am the queen of the land. It's just a mindset thing."
David Wilcox said he is thrilled to have Megan in the production and be back at the Terrace Theater once again, after last year's parking lot production, and he predicts audiences will feel the same.
"Because they're so excited about being able to be here, to see this Nutcracker, to hear the full symphony orchestra," Wilcox said. "It's going to be magical."