Strong to severe storms will be possible overnight, so make sure you have a way of recieving alerts.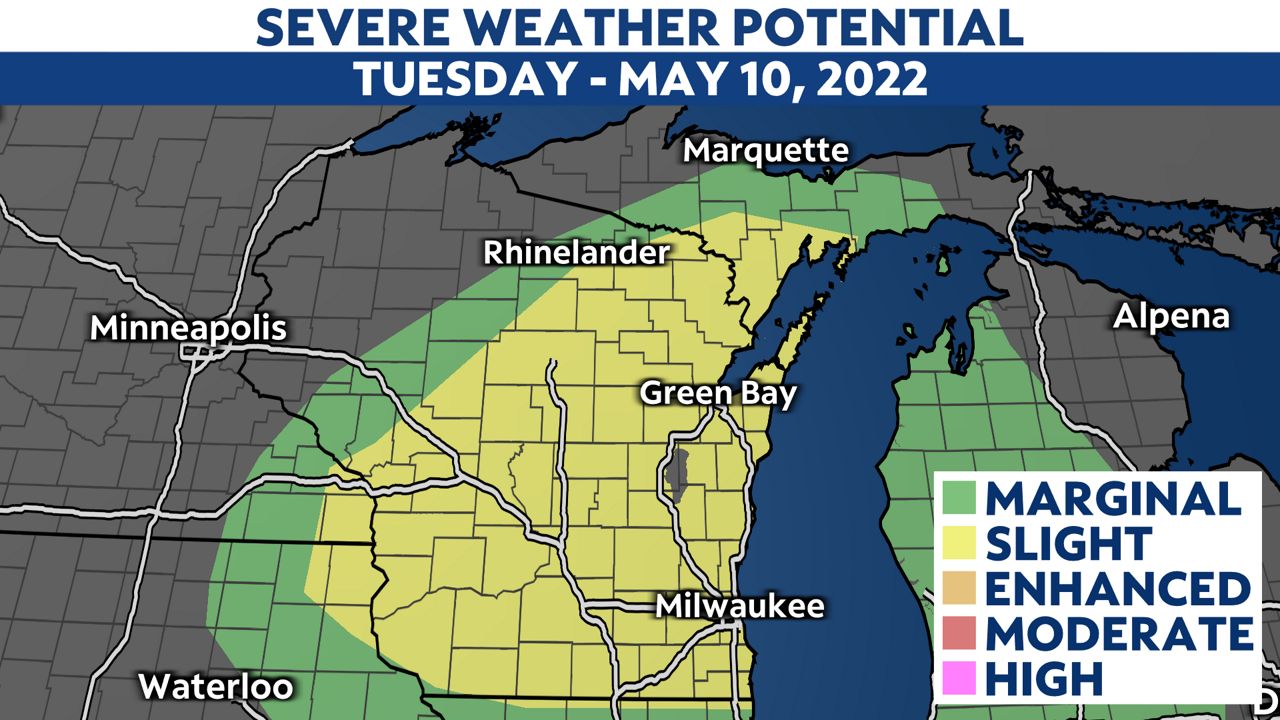 Much of the southern Wisconsin is under a slight risk (level 2 out of 5 on our severe weather scale) for severe weather.
The main threats we're looking at with these storms are the potential for damaging winds and large hail.
But we can't rule out the chance for a few isolated tornadoes either. That's why those counties shaded in yellow are under a Tornado Watch until 9 p.m. Tuesday.
We've already seen some strong storms today, with a few Severe Thunderstorm Warnings issued earlier on Tuesday, mainly in northeast Wisconsin. Some storms brought large hail.
We'll continue to see the possibility of strong storms through early Wednesday.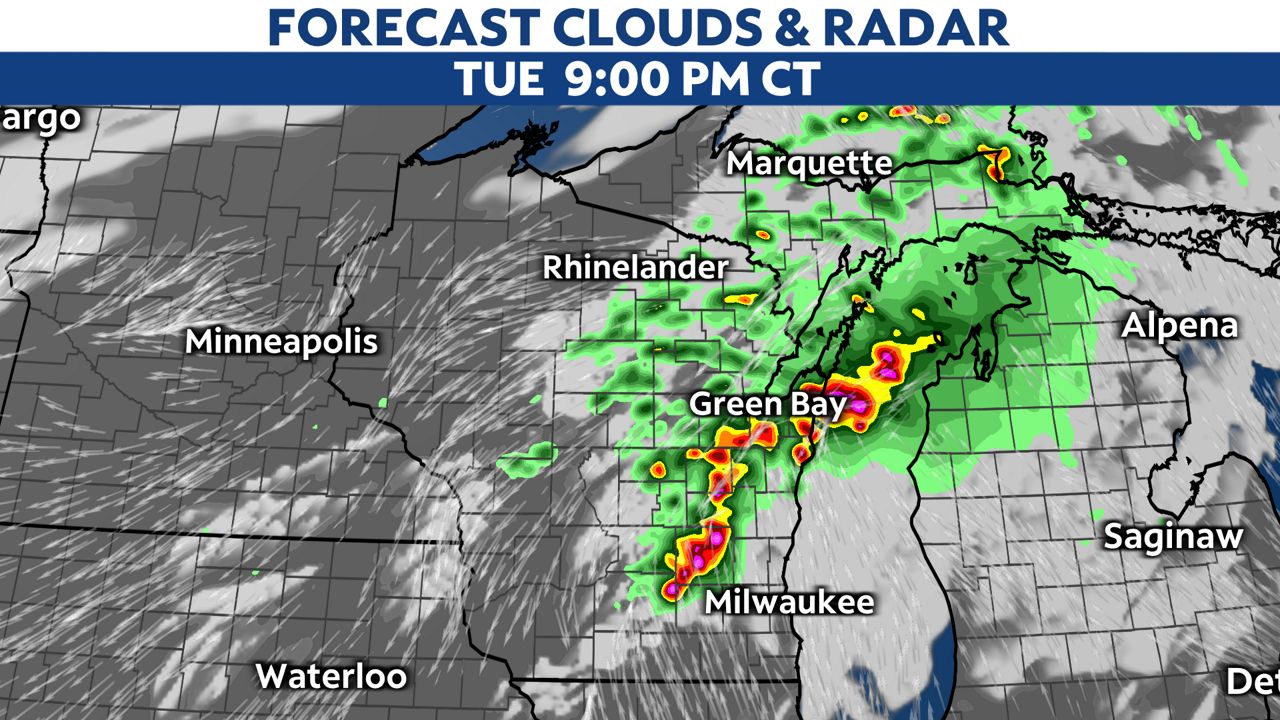 These storms will move south heading into the evening, impacting southeastern Wisconsin the most this evening until shortly after midnight.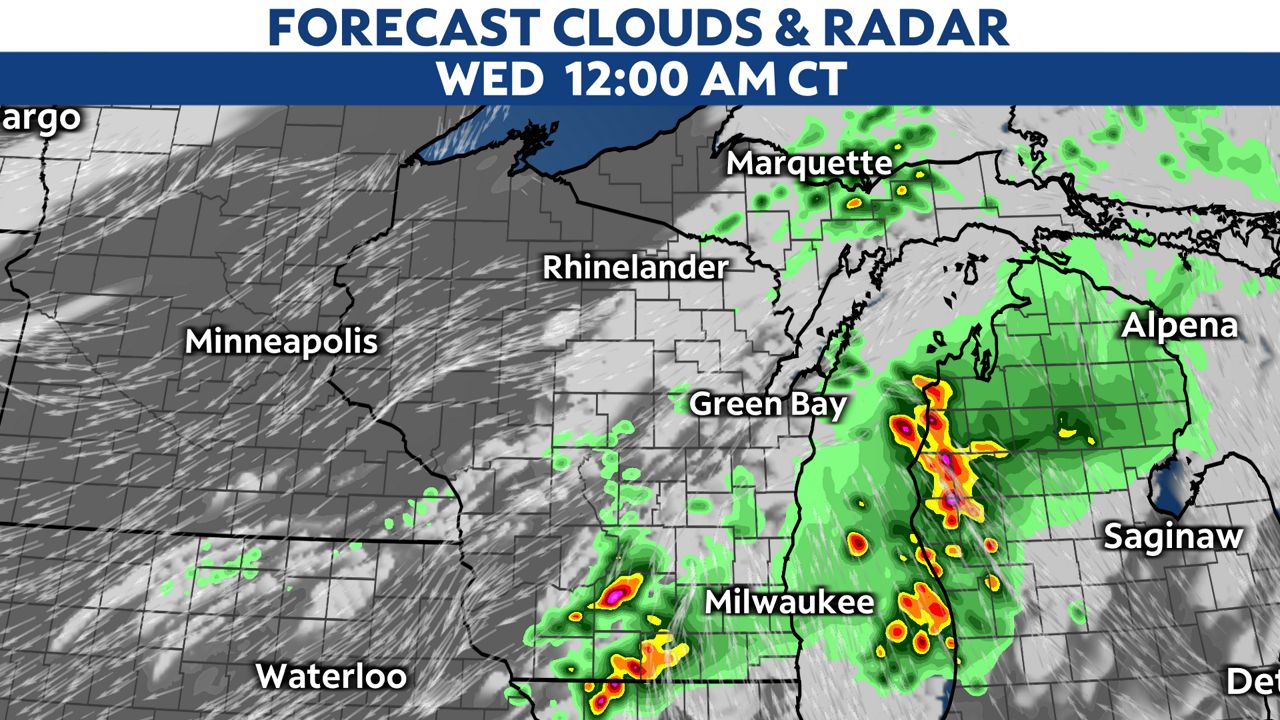 These storms should clear out of southern Wisconsin no later than 2:00 a.m.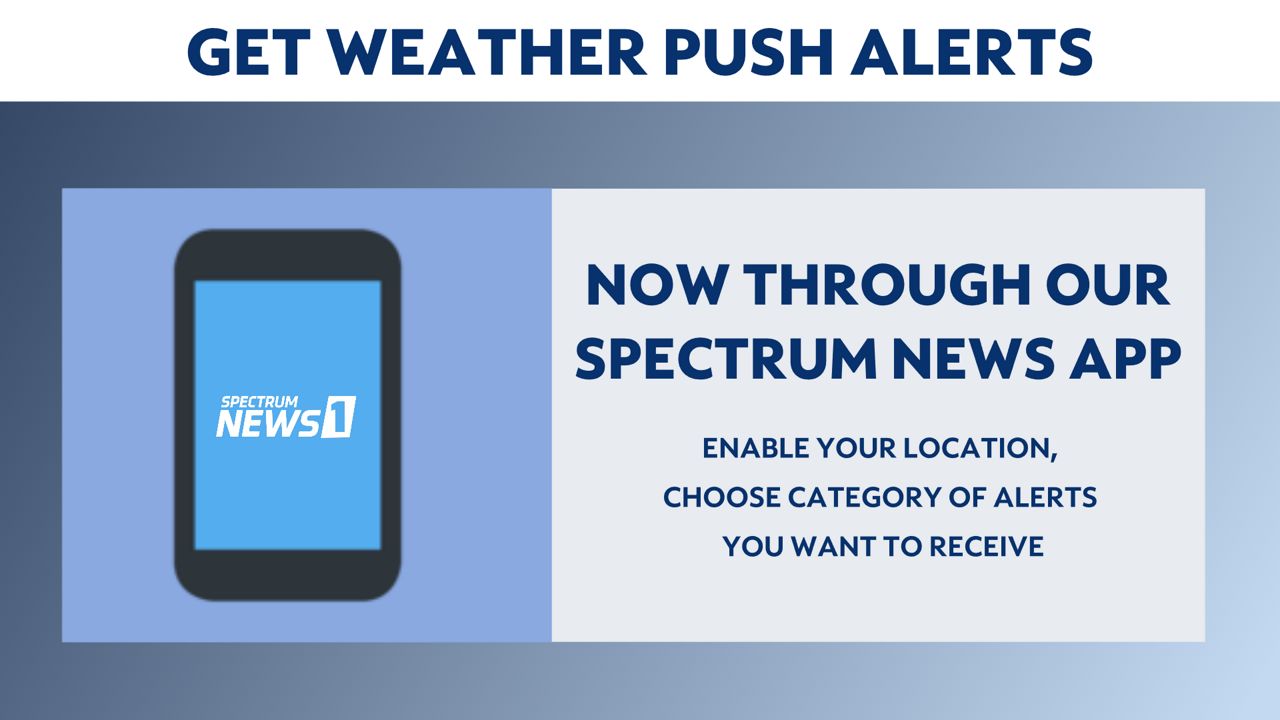 You can now get weather push alerts through your Spectrum News app. These alerts allow you to get advanced notice of various weather conditions in and around your location.
Also, download our app to get up-to-date information on traffic and road conditions, along with potential closures.
Stay alert and weather-aware. Your "Weather On The 1s" team will continue to bring you the latest weather updates on-air and online.
Check your local forecast | Send us your weather photos
Follow the "Weather On the 1s" Team on social media for the latest weather updates:
Chief Meteorologist JD Rudd: Facebook | Twitter
Meteorologist Kristin Ketchell: Facebook | Twitter | Instagram
Meteorologist Brooke Brighton: Facebook | Twitter | Instagram
Meteorologist Matt Jones: Facebook | Twitter | Instagram