Our first big fall cold front arrives tonight and will bring a line of thunderstorms to Wisconsin as the cold front passes through the area.
A Severe Thunderstorm Watch has been issued for portions of western Wisconsin until 10 p.m. tonight.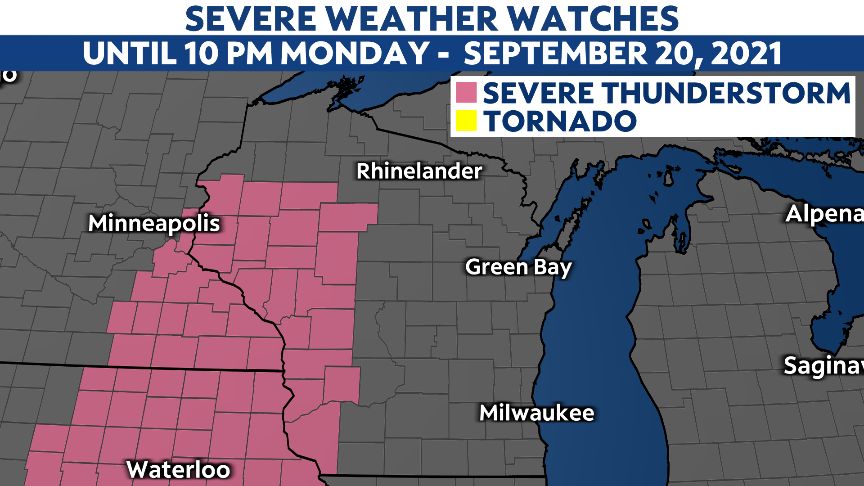 As the line of storms moves through the state, a few strong to severe storms will be possible at times.
The state is within a marginal and slight severe risk this evening and tonight.
The storms will move from west to east across the state.
The main threats are damaging winds greater than 60 mph and heavy rain that could lead to some localized street flooding.
While large hail and tornadoes could occur, the likelihood seems low.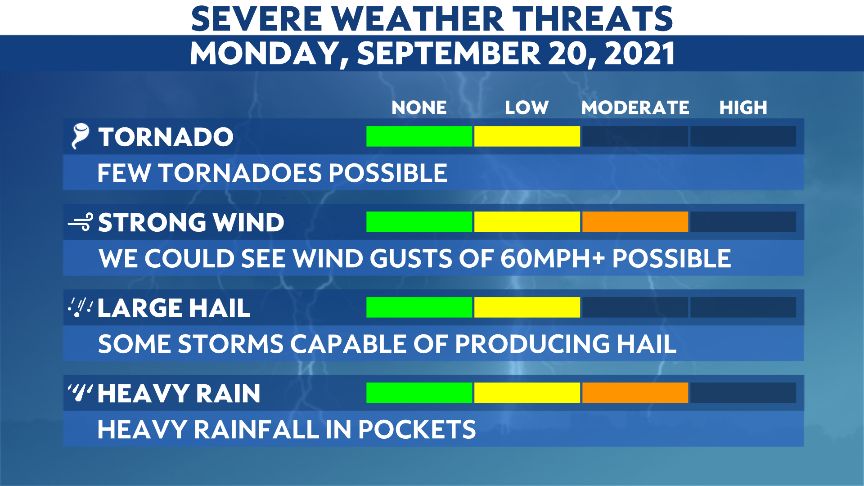 Western Wisconsin gets the action first.
Expect thunderstorms to arrive around 6 p.m. this evening.
Storms will gradually move to the east overnight.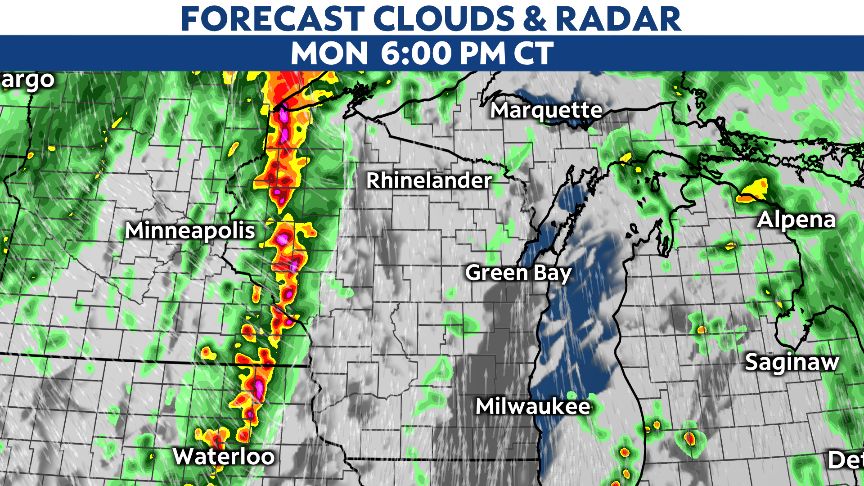 Give or take an hour or so, strong storms will approach Madison and Green Bay around midnight.
If you are heading to Lambeau Field, the majority of the rain should arrive post game. The commute home could be a little dicey depending on your trip.
Storms will likely move into the Milwaukee area just after midnight.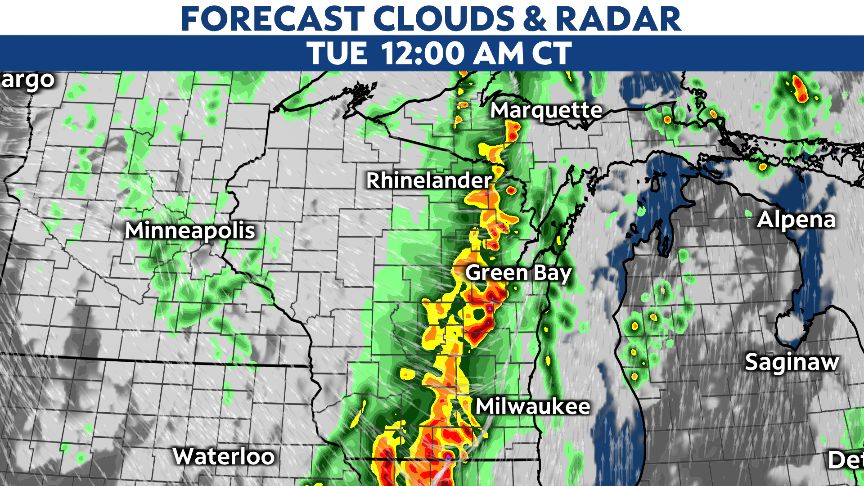 Storms will eventually exit by 4 a.m. on Tuesday. The severe weather threat will quickly diminish after that.
A few lingering showers and some stubborn clouds will be possible around sunrise.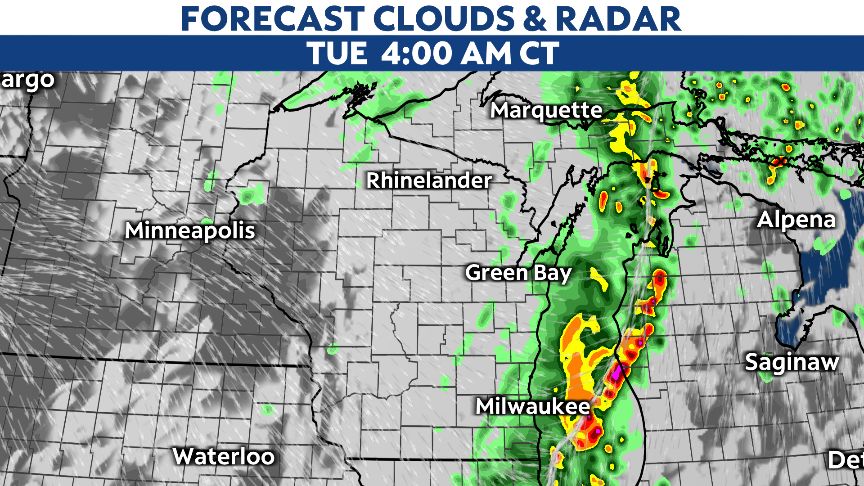 Make sure your cell phone is charged and ready to go.
You can download our free app for latest weather alerts overnight.