Sure, the calendar might say it's officially spring, but is it actually looking like spring in Wisconsin?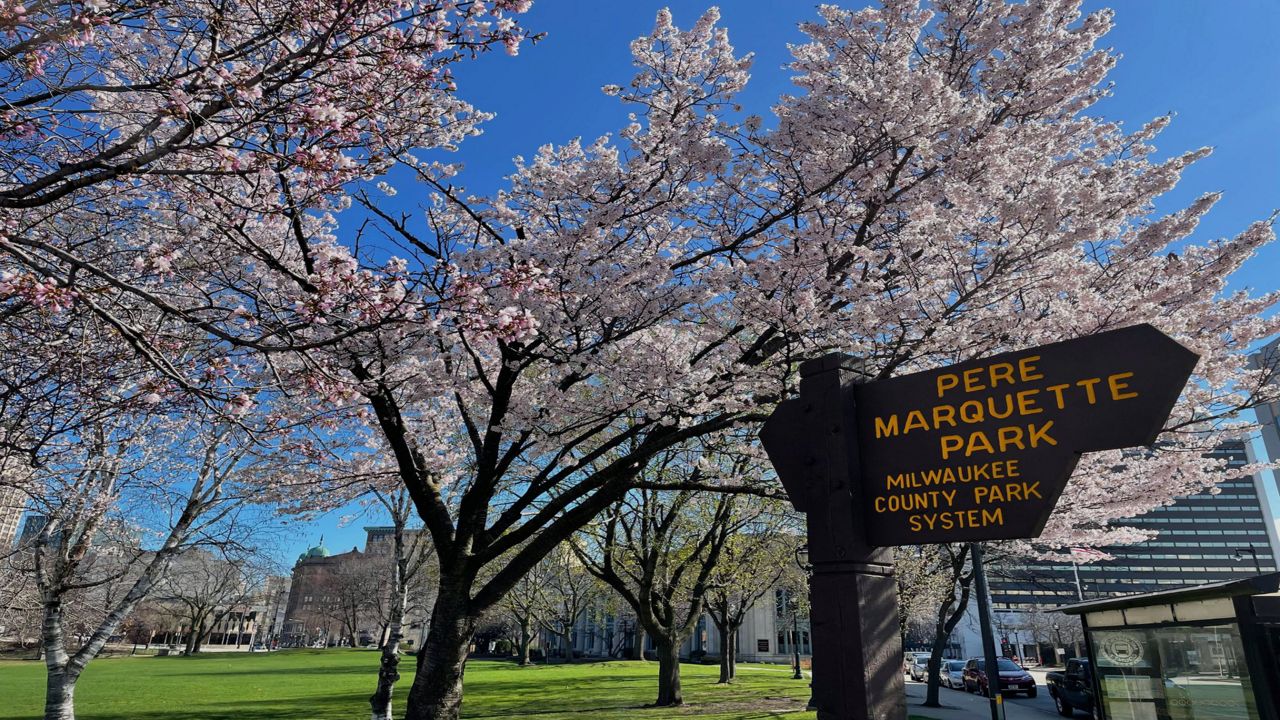 If you're like me, it doesn't feel like spring until the flowers bloom and the first tiny leaves appear on trees.
Did you know there was actually a way to monitor the status of the first spring leaves?
The USA National Phenology Network allows you to check on the "status of spring" across the country. This is measured by the first leaf and first bloom indices, based on daily minimum and maximum air temperatures measured at individual weather stations.
It then takes that information and estimates the first day that leaves appear on plants.
Since spring bloom has yet to arrive in Wisconsin, we will focus on the spring leaf.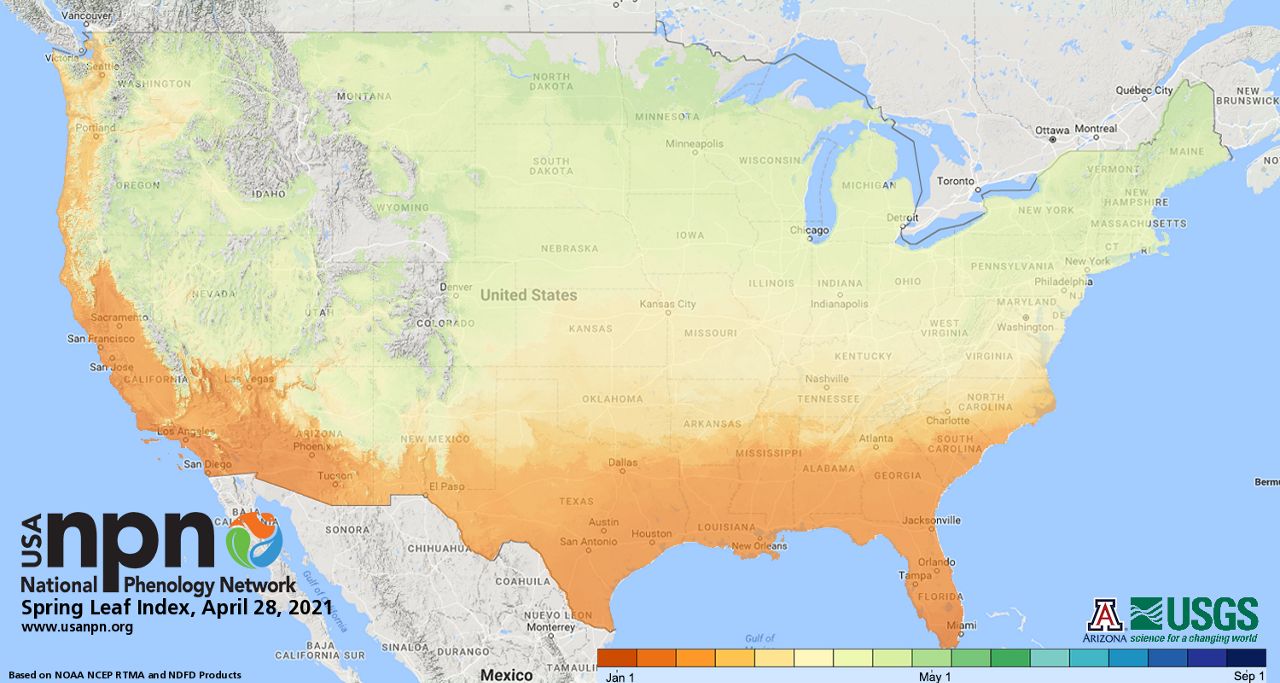 This year, spring leaves arrived in late March/early April for most of the state.
Well, according to the 30-year average, the spring leaves would normally come out in Wisconsin in late April or early may.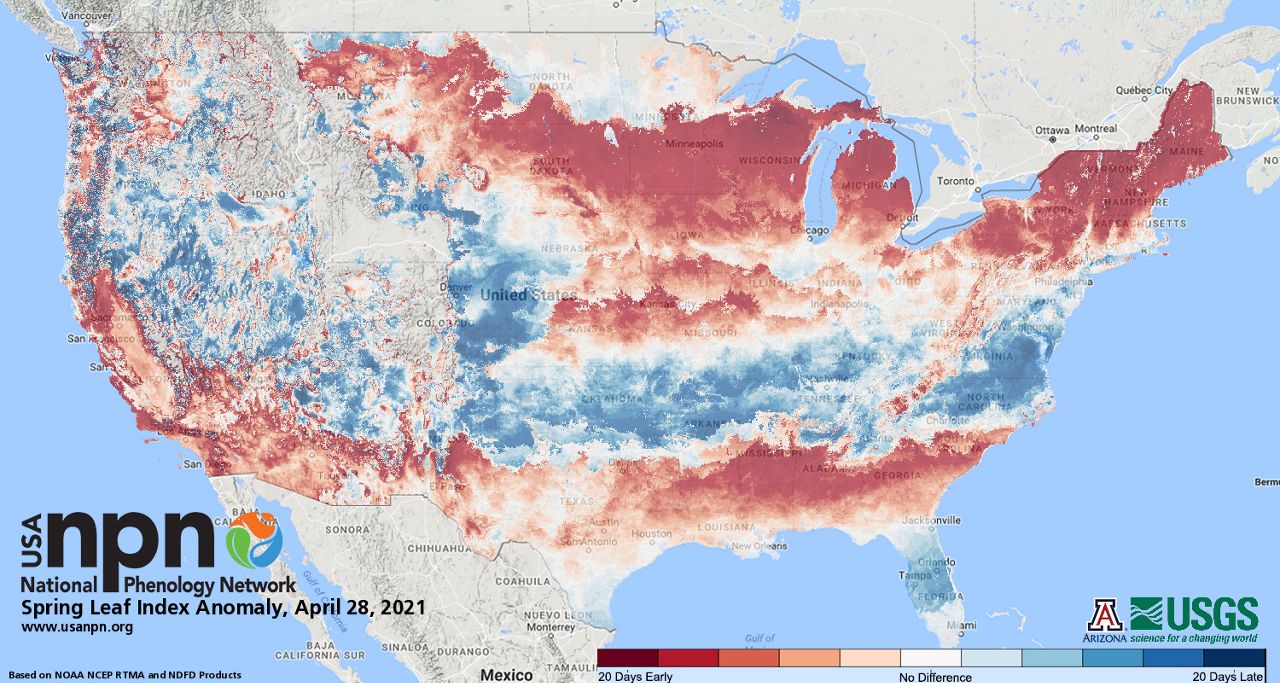 So as we look at the map above, this would show this year's spring leaves are out much earlier. For some locations, spring leaves were out nearly 20 days earlier than average.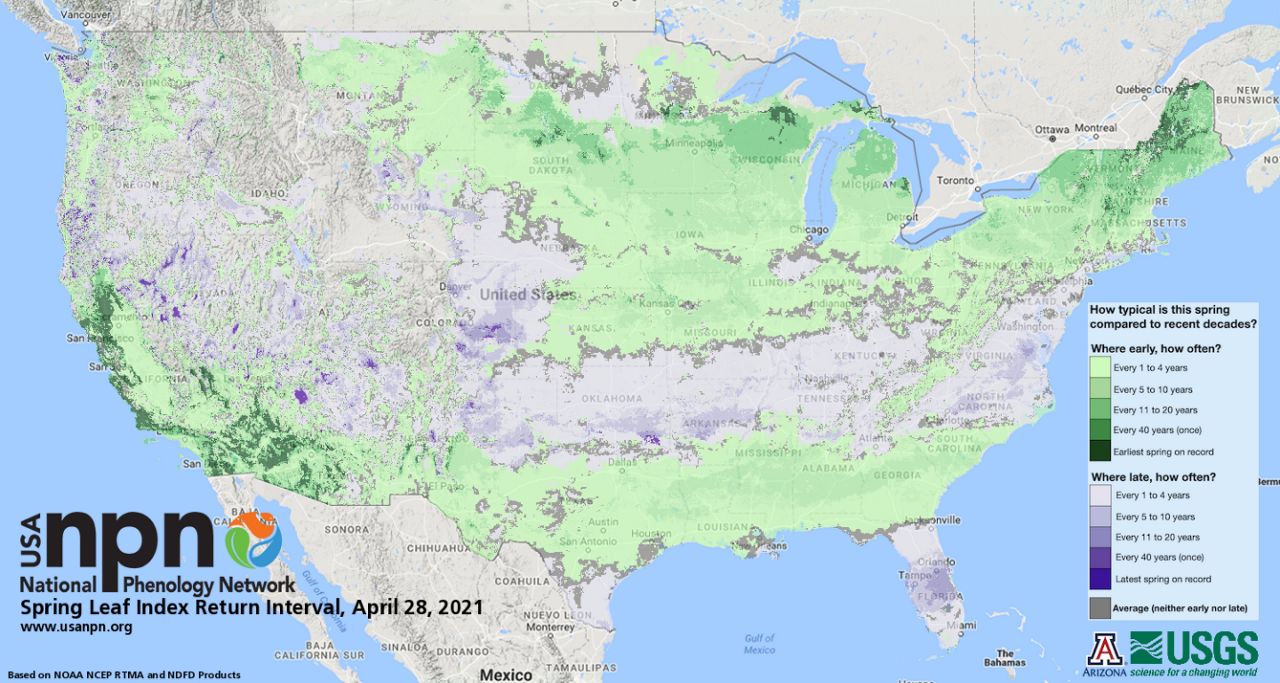 This is unique to the Badger State. And actually, as you look at the map above, some locations in northern Wisconsin saw their earliest spring leaves in the database's 40-year history.
So even though it may not feel like spring consistently just yet, it's definitely looking like spring in Wisconsin.