We're starting your Saturday with rain pushing through southern and eastern Wisconsin. Rain clears out by noon, leaving many areas with around a quarter of an inch.
Temperatures will be in the 30s and low 40s, with a westerly wind at 10 to 15 mph. Although gusts could reach up to 30 mph at times.
Moving through the afternoon, we see snow pushing through the northern half of the state. When all is said and done, most of northern Wisconsin will see about an inch of snow accumulation. Far north-central Wisconsin will see closer to 2 to 4 inches due to the possibility of lake-effect snow.
Any rain or snow will be out of the picture by late Saturday night, leaving behind a cloudy sky. Expect overnight lows to fall into the 20s for most.
We'll wrap up your weekend with highs in the 30s and gradual clearing taking place. Get ready for some sunshine to return by Sunday afternoon.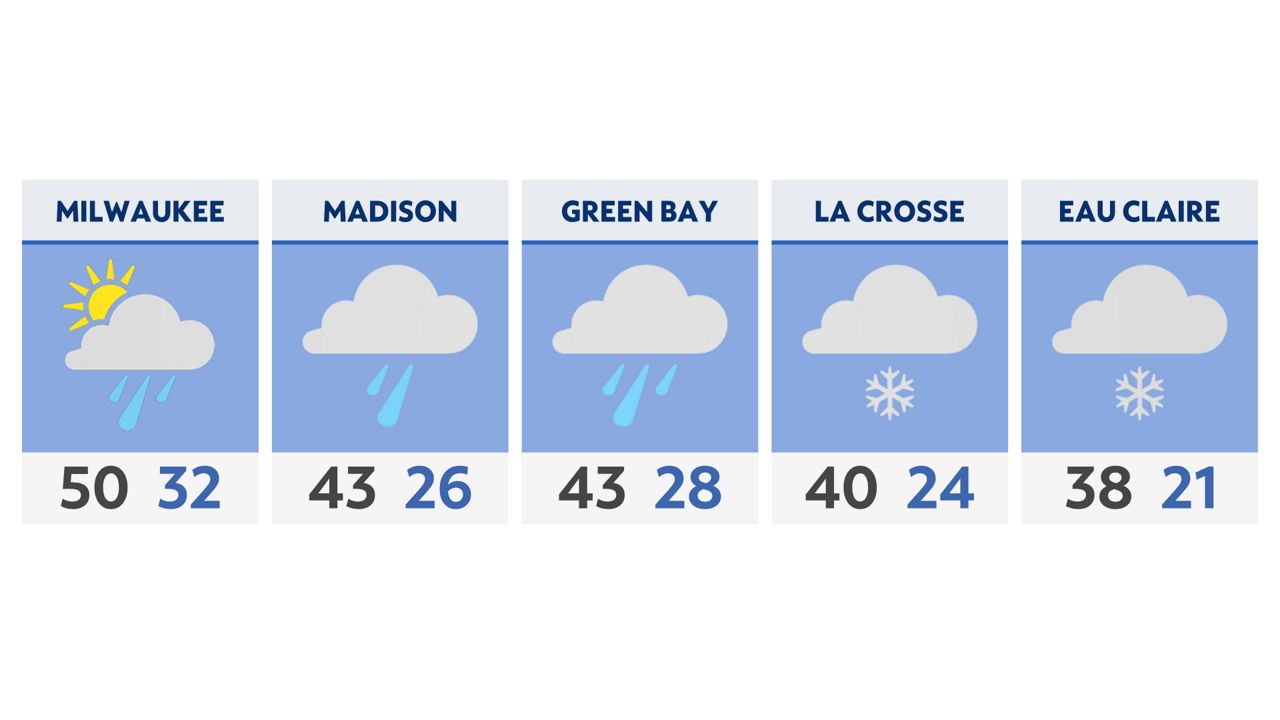 Check your local forecast | Send us your weather photos
Follow the "Weather On the 1s" Team on social media for the latest weather updates:
Chief Meteorologist JD Rudd: Facebook | Twitter
Meteorologist Brooke Brighton: Facebook | Twitter | Instagram
Meteorologist Jesse Gunkel: Facebook | Twitter
Meteorologist Kristin Ketchell: Facebook | Twitter | Instagram