MILWAUKEE — The Milwaukee Dancing Grannies are raising money by selling memorial merchandise.
The front of the merchandise says "MILWAUKEE Dancing Grannies." The back says "IN LOVING MEMORY of Ginny, Lee, Tamara, Bill," with "11-21-2021" and "KEEP ON DANCING!" written underneath.
The merchandise was made to honor the three dancers — Virginia "Ginny" Sorenson, Leanna Owen and Tamara Durand — and husband of one of the dancers — Wilhelm "Bill" Hospel — who were killed by Darrell Brooks Jr.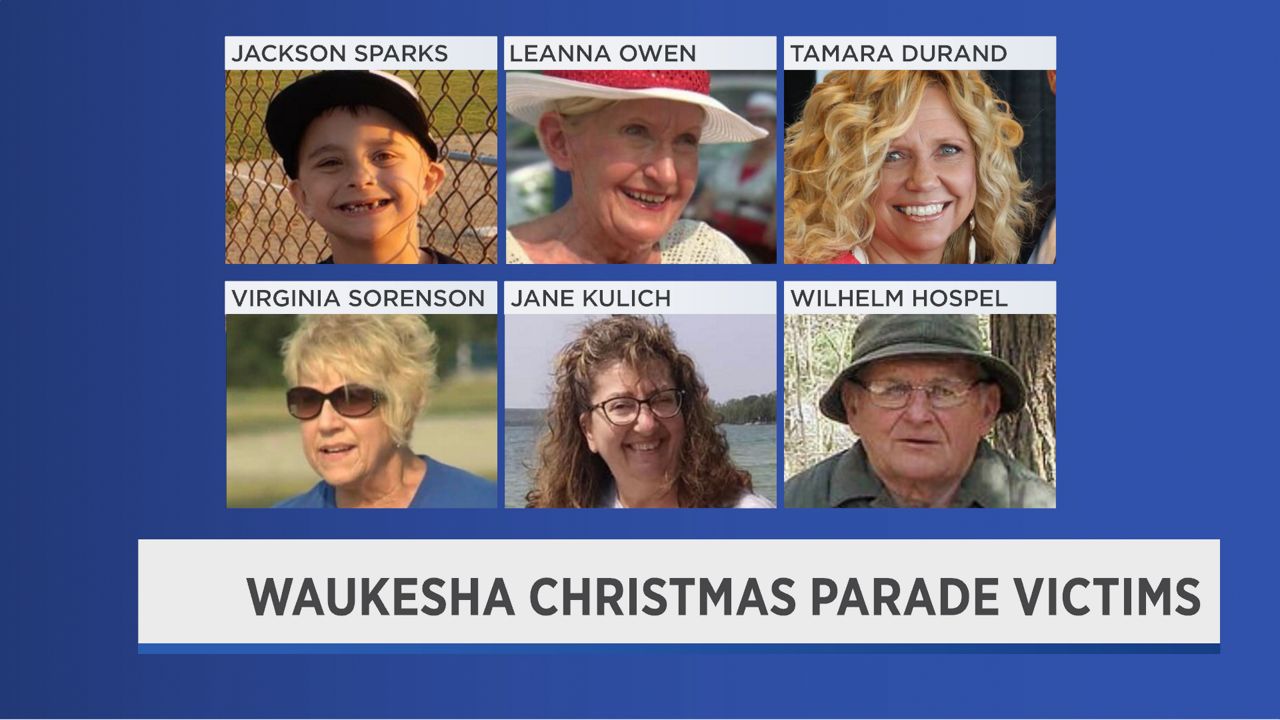 Brooks drove a car through the Waukesha Christmas parade on Nov. 21, 2021. He was found guilty on 76 charges related to the tragedy, including six counts of homicide. Each homicide charge carries a mandatory life sentence. A sentencing hearing for Brooks begins Nov. 15.
The apparel, which comes in sizes XS to 3X, is blue with silver glitter. The design is available on v-neck shirts, short sleeve t-shirts, long sleeve t-shirts, crew neck sweatshirts and hoodie sweatshirts. Select items go up to 5X.
The Dancing Grannies said proceeds from the memorial merchandise will be put to new costumes and sound equipment, among other needs. The group said it has seen an increase in interest and may soon expand; profits could help those new dancers as well.
"We have never experienced this turn out, commitment, [and] enthusiasm like we are now," the group said on Facebook. "We are truly blessed… Thank you for all the love, it is overwhelming."
Memorial apparel ranges in price from $35 to $49. The merchandise can be purchased through West Ave Shop, here.