WEST ALLIS, Wis. — The Boys & Girls Club of Greater Milwaukee is using the Wisconsin State Fair to inspire students to seek careers in STEM fields.
Before the fair kicks off Thursday, members of the Boys and Girls Club got a behind the scenes look at what goes into preparations. The first stop on the tour was the making of the fair staple, the cream puffs.
Ethan Ross is no stranger to the Wisconsin State Fair, but this was the first time he got an inside of how they were made.
"It was really puffy and I really liked the cream," said Ross after trying a cream puff.
Ross also saw the largest traveling Ferris wheel in the country. He said he's glad to see this part of the fair.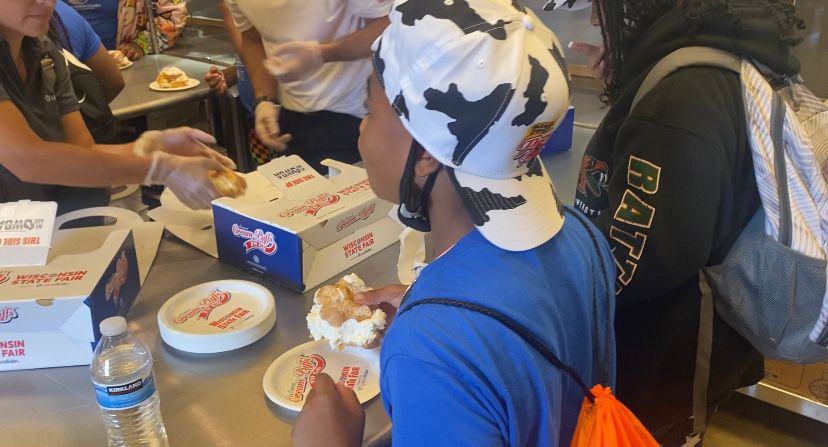 "I learned about how the Ferris wheel was built and how it's controlled and I also learned about cream puffs were made," said Ross.
The Vice President of Community Relations for the Boys & Girls Club of Greater Milwaukee, Deonte Lewis, believes trips like this one can help kids think about the future.
"It is great for our young people to get exposed to what math looks like outside of the classroom so as we are gearing up for back to school, this is giving them added motivation to go in and do great in class," said Lewis.
After this tour, Ross feels his next trip to the state fair will be different.
"I will tell my family and friends what I know when I come back here," said Ross.
He said this experience has also inspired him to learn more about math and sciences and see where that takes him.
A trip behind the curtain of the fair was a great start down that path.