MADISON, Wis. — Babies and Beyond, a nonprofit that helps families with many needs when it comes to pregnancies and babies, is celebrating 40 years of service this year.
Babies and Beyond, formerly known as Pregnancy Helpline, is celebrating a milestone this year in the Madison community. The organization has been able to help hundreds of families over the years, including the Derks family.
Ebon Derks loves motherhood. She has two daughters and her youngest daughter is now six months old and loves playing with her toys and sporting cute outfits.
However, things weren't always easy for Derks. She became a single mom not long after finding out she was pregnant and wasn't sure how she would provide for her girls.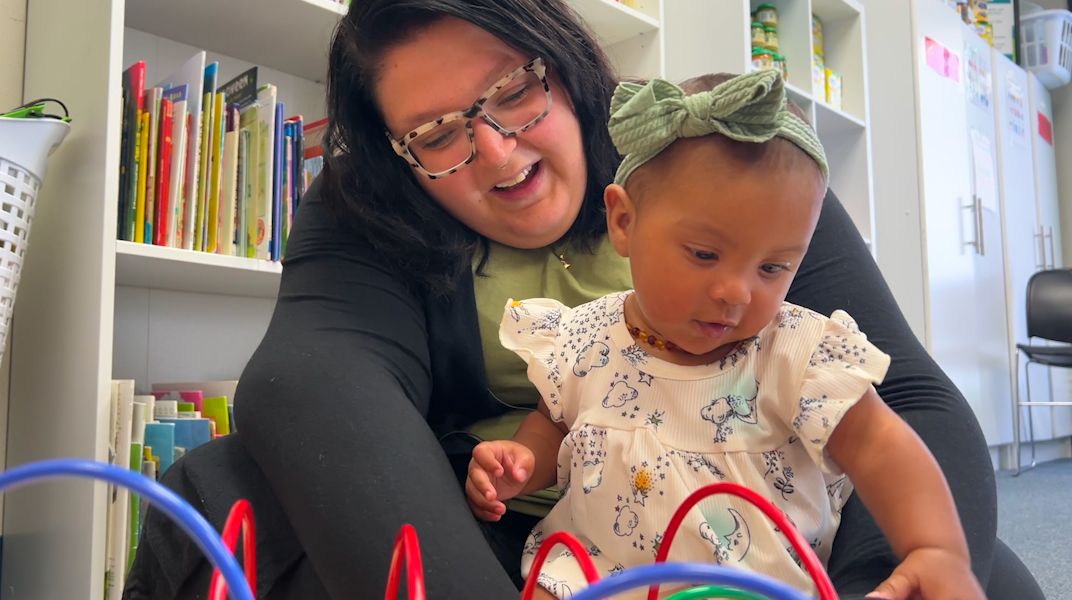 "I was worried about being able to financially afford both children," Derks said. "So when I was pregnant I started using [the] pregnancy helpline, now Babies and Beyond, and I was met with such kindness, no judgement, I was able to take whatever I needed."
Babies and Beyond was able to provide her and her family with diapers, clothes, and really anything she needed to provide for her kids.
For executive director Brenda Collins, it's a passion to be able to give back to families in need.
"I think it's really important that we are supporting these young families. These babies are our future and it's really important to help these families get off to the best start that they can," she said. "They just need a little extra bit of support and we are here to provide that."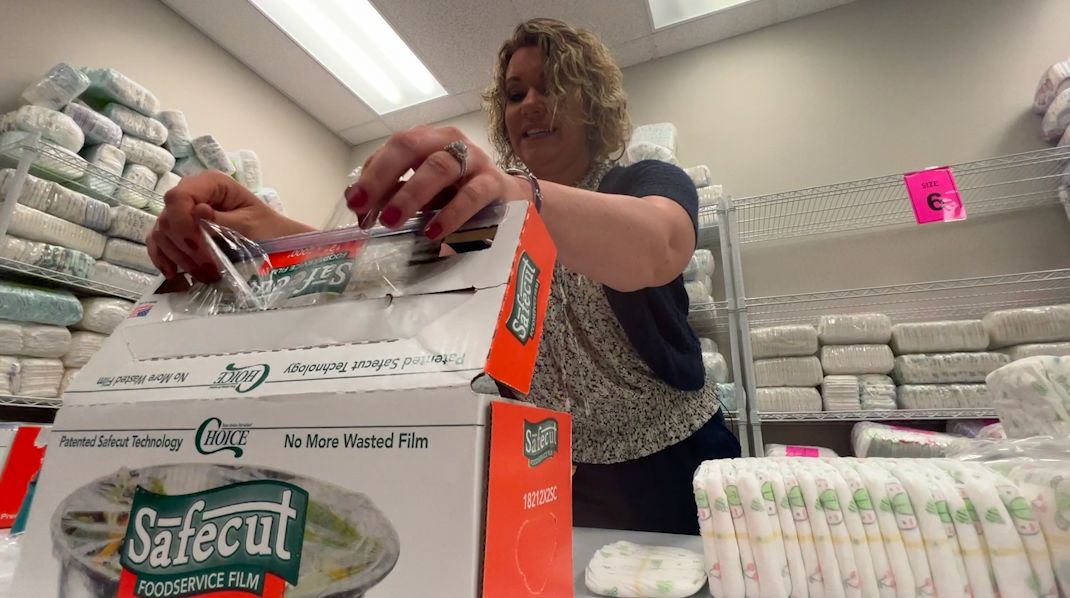 Derks said it's the outreach and kindness that she received from Babies and Beyond that led her to apply for a job with the organization. She's been working there for a handful of months now and loves the work she is able to do. She now works with families who are going through similar situations that she was in.
"I just love it. It's great. I am able to help other babies, she has made so many friends," Derks said. "We just love being able to meet people with the same amount of kindness that I was met with."
Derks said she is able to give back to other families in the community by helping to provide basic needs to start their young families and grow into successful ones.