MADISON, Wis. — A Madison dog may not have the keys to the city, but the almost seven-year-old rescue can now boast something almost just as cool.
Phoebe loves to collect trash around the Wisconsin State Capitol.
"I think this all started as a love for eating cardboard off the ground," her dog mom Kathleen Thompson said.
Thompson then snaps pics and posts them to Instagram. Most recently the city's mayor signed a proclamation thanking the pooch for all of her 'pawsome' work on trash 'paw-trol'.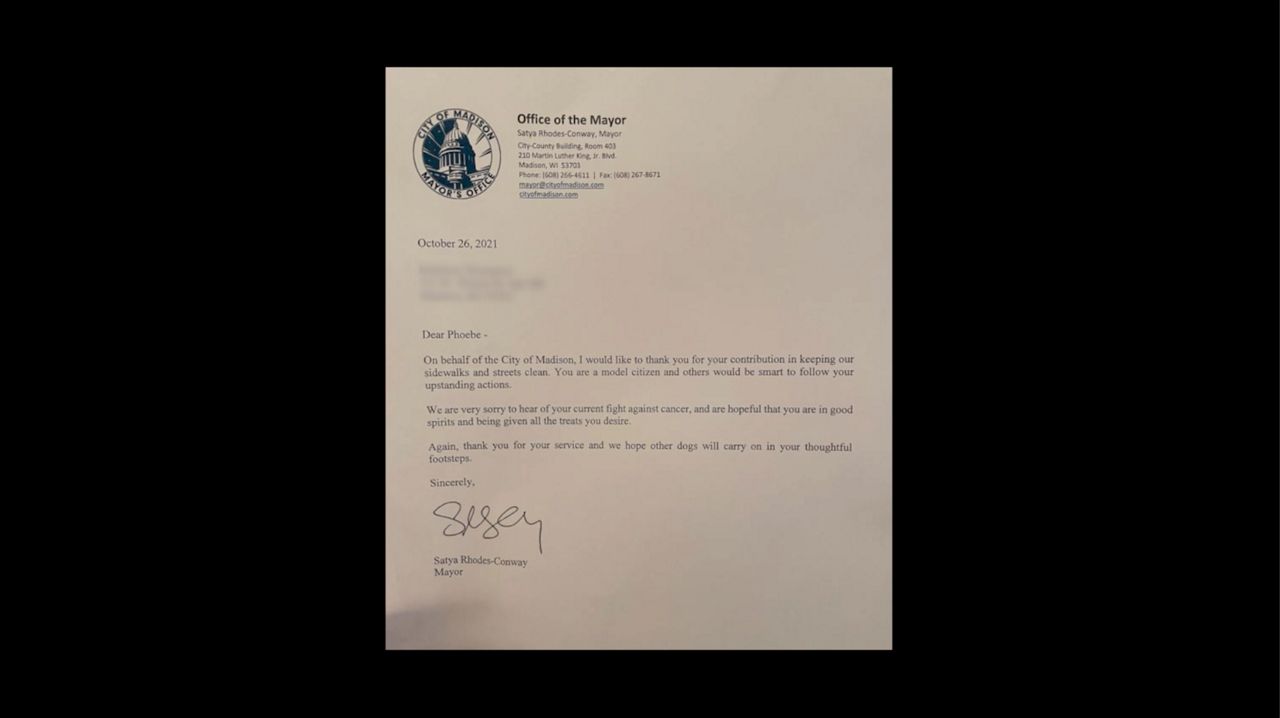 Thompson said the effort was especially inspiring as her pet faces stage 4 Lymphoma.
"If you take anything from it, is every day's a party, every moment the party, let's celebrate," she said.
Steve Dahlgren of Dog Grin Photography agrees. He captured some new photos of her shortly before Christmas doing what she loves best.
"Always fun to watch her especially in the trash pickup," he said. "She's always walking around the downtown carrying a pizza box or a piece of trash from somewhere. So it's just She's such a good girl. It's just really fun to see her."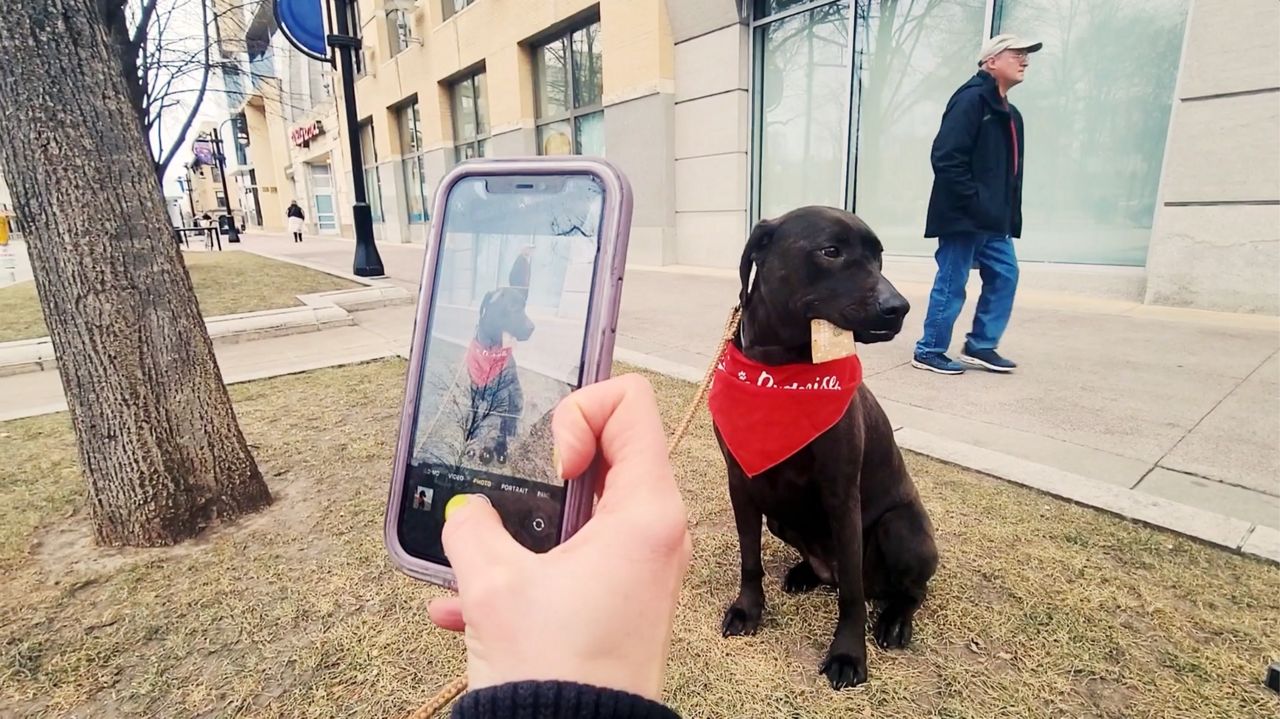 Phoebe's vet, VCA-Middleton's Dr. Breann Sommer, knows how challenging the last year and a half have been for the talented trash collector, but grateful to share this update.
"She's [Phoebe] had a couple of different chemotherapy protocols but right now she's in a very strong clinical remission," Dr. Sommer said.
Thompson said she was thankful for a Dane County-based program called Czar's Promise. The nonprofit helped her shoulder the astronomical cost of her canine's cancer care, allowing her pooch to keep doing what she loves.
Follow Phoebe's adventures at shesamanita on Instagram. For more on Czar's Promise, visit https://www.czarspromise.com.