MINERAL POINT, Wis. — Legendary comedian Betty White's final resting place could potentially be in Wisconsin's third-oldest city.
White's late husband, Allen Ludden, is buried in Iowa County's Mineral Point, and now the rumor is the talk of the town.
"I heard that they met when she was on his 'Password'. And then this romance began," retired Mineral Point librarian Barbara Polizzi said of the historic love affair.
White donated multiple papers, photographs and memorabilia from her late husband's collection to the library system when Ludden died in 1981.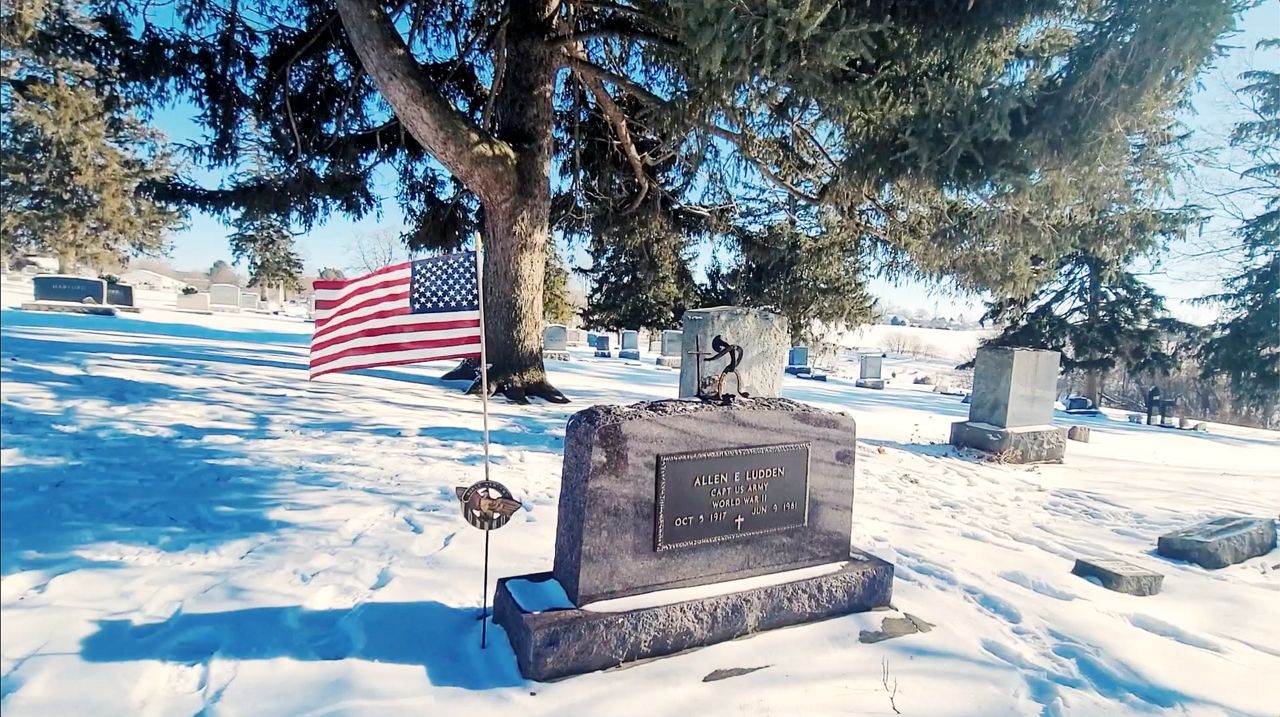 "He may have come from rural Wisconsin, but I believe he became a very sophisticated person and whatever it is that attracted them to each other, they both were confident and handsome and beautiful," Polizzi added. "And seemed to be a wonderful fit."
The romance is the reason many hope White might one day lie in rest in Mineral Point's Graceland Cemetery, side by side, with Ludden.
"We've always wondered if that would happen," Red Rooster restaurant owner Patti McKinley said. "So yeah, everybody's pretty excited about it, that it might."
McKinley proudly displays a photograph of Ludden with her first cousin on her front wall.
"I mean, you know, we don't see movie stars here in Mineral Point," she chuckled.
The Hollywood icon's gravestone also makes the restaurant's 'Views of Mineral Point' placemat. She hopes the placemat can be modified for Betty.
"Kind of, you know, all these little towns have their claim to fame, that's ours I guess," McKinley said of the special connection to White.
According to representatives with the Mineral Point library system, White never publicly said where she would like to be buried, but it is likely that she told several members of her family privately.