LITTLE CHUTE, Wis. — Some customers were literally picking up at-home COVID tests by the handful Wednesday.
---
What You Need To Know
A pair of pharmacies say at-home COVID tests are in high demand


While some have the tests, others are sold out


Customers have purchased as many as 15 of the tests at one time​
---
That's been a frequent scene at Smith Pharmacy in Little Chute the past few weeks.
"The at-home COVID tests have really, really taken off in about the last three weeks," said owner Nic Smith.
The approach of the holidays and planned gatherings, plus things like kids coming home from college have put the tests in the category of "in-demand."
"We just had someone come and buy 15 tests themselves. It's very hot," Smith said. "Right now it's available. It goes in spurts and there are times where it is hard to get."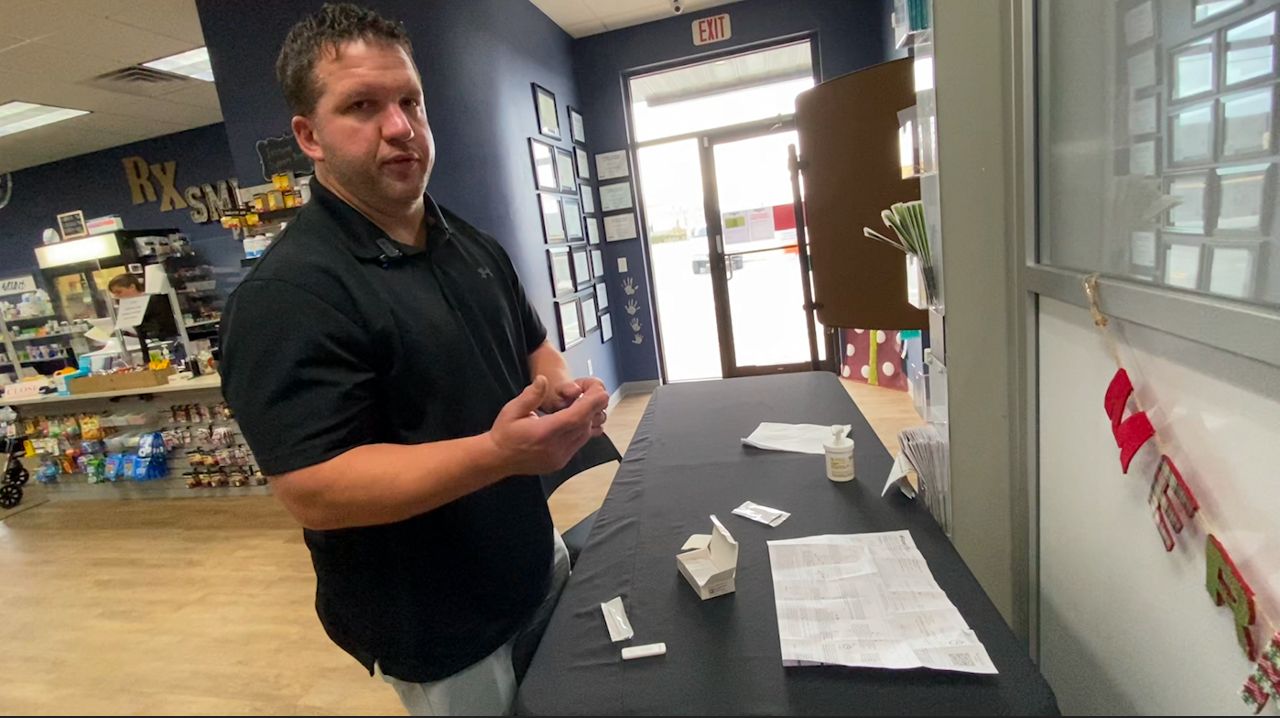 Sarah Bowker, owner of De Pere Hometown Pharmacy, said the at-home test kits moved quickly in recent days.
"We sold out (Tuesday)," she said. "We were able to get to get probably 40 to 50 tests, but they've been unavailable since early last week. We sold out pretty quickly."
Smith added the PCR is still the gold standard but home test kits provide quick access to people who think they may be ill.
"If someone has symptoms and maybe they're going to hop to grandmas and grandpas house, it's a great option to rule something out," he said.
Major retailers including Walgreens, CVS, Amazon and Walmart will limit the amount of rapid COVID-19 tests customers can purchase at one time, citing a rapid increase in demand with not enough immediate supply to keep up.