MADISON, Wis. — A program through the Wisconsin Department of Veterans Affairs is seeing many veteran success stories this month.
The veterans transitional housing program through Porchlight is impacting the lives of veterans in Madison. And for one army veteran its the start of a new chapter.
For the past four months, a game of cribbage has been a part of Thomas Gilson's daily routine. He started playing it when he moved into transitional veteran housing through Porchlight.
"Any time that you have the ability to think, I think thats a positive," Gilson said.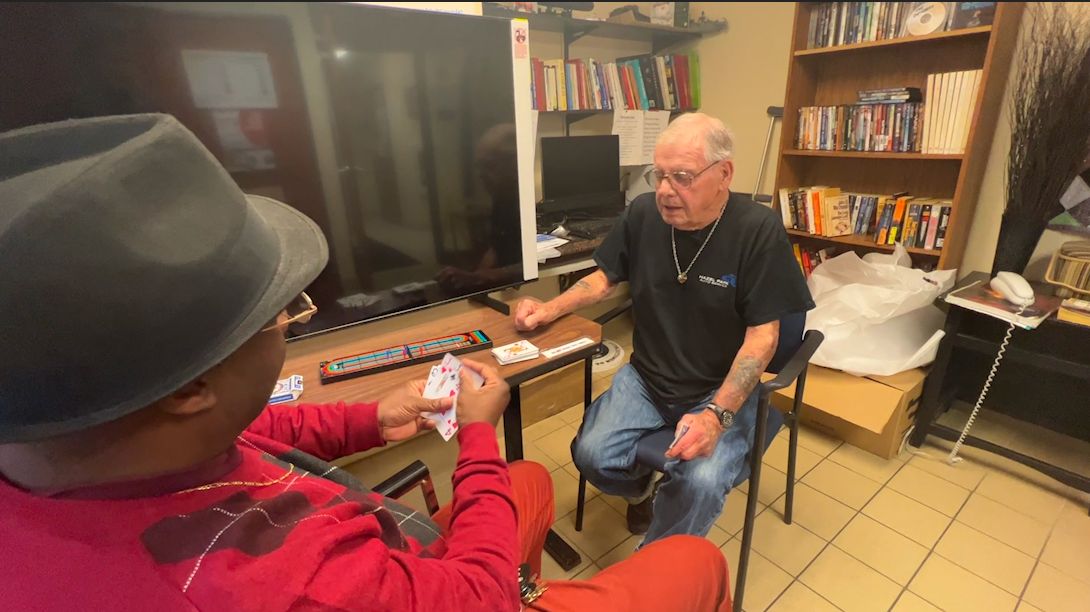 Gilson became homeless this past year and in his late 70s it's not something he could do alone.
"First off you work your whole life to go somewhere and you end up nowhere," Gilson said.
But he found a home in Madison in a place that is allowing him time to get back on his feet to live a better life.
"This place helps you get comfortable with what's happened, sets you back to think about it and then you go on your way," Gilson said.
Gilson has only been at the housing facility for four or five months and he will soon be moving out into his own place to live with purpose and a fresh outlook.
"I'm starting a new chapter again," Gilson said.
Gilson is just one of the many veterans this program has helped over the years. For peer support specialist Shar-Ron Buie, it's a blessing to be able to give back to his fellow veterans.
"I want to go on and show every veteran in this house the same service and care I didn't get that I felt that I needed. And possibly would halve changed my life and put me on a different path. But ironically I have found myself exactly where I am supposed to be," Porchlight peer support specialist, Sharing-Ron Buie said.
The program is able to help provide full wrap around support and services for veterans along with a place to lay their heads. It's something thats allowed Buie to see many success stories, just like Gilson's.
Do you know someone who could benefit from Porchlight services? Click here.