MILWAUKEE — In the basement of Cross Lutheran Church in Milwaukee, changes are being made through nutrition and education in underserved communities.
For the past 17 years, Linda Radder has been a faith community nurse at Cross Lutheran Church. The past three years she's been in charge of the nutrition class that serves the 53205 zip code in the city.
The class happens twice a month thanks to grants from Kohls and the American Cancer Society. Radder prepares meals and along with the meals comes education.
"This really, this teaching, they can see visible changes," Radder said. "This is what makes the difference."
She's able to improve the lives of those who come to the classes to learn about the important things to put in your body even while on a budget.
"It helps me with my diabetes, teaches me how to eat, how to watch my carbs," class member Joella said.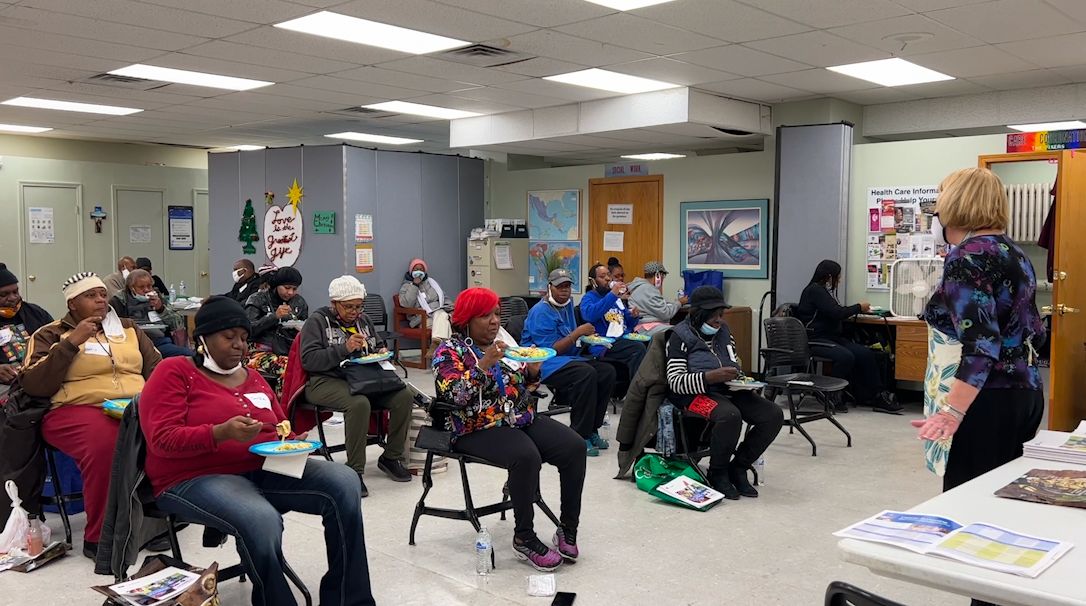 Radder prepares the meals and teaches the class showing what's in their food and what proper levels of carb, sodium and sugar they should be intaking each meal. It's something she's glad to share.
"If they can bring this information to other people and change their lives too they can sp​read it around and paying it forward and educating," Radder said. "Each person who teaches someone makes someone healthier and that's what we have to do."
She has been leaving a lasting impact on those who come to learn.
"It don't get any better than that, she can relate to any subject and if she don't she knows how to research it to find out," class member Anthony said.
Through the class Radder is able to mix together nutrition and education while providing a meal and the resources to eat right. Those are all the ingredients in her recipe for success.
For more on the Bread of Healing Empowerment Ministry, visit https://crosslutheranmke.org/bread-of-healing-empowerment-ministry/.