MADISON, Wis— As the holiday season continues, your COVID-19 testing center could soon see an increase in volume.
While the variants remain a chief concern, record testing numbers are being recorded.
"Dane county is seeing a 20% increase last week and about a 20% increase this week. And we really think that's due to people being tested in anticipation of traveling for the holidays," Ken Van Horn said.
Van Horn is the emergency preparedness coordinator at Public Health Madison Dane County.
He said dozens of locations are prepared and doing plenty of "tickle your brain" testing.
"Already greater hours and greater timeframes," Van Horn said about sites offering the PCR tests.
In anticipation of higher demand, Fitchburg Family Pharmacy extended its services, with Sunday hours.
"It's all hands on deck.... through the end of the year to make sure that we can keep up with the demand that we have," Fitchburg Family Pharmacy's Dr. Thad Schumacher said.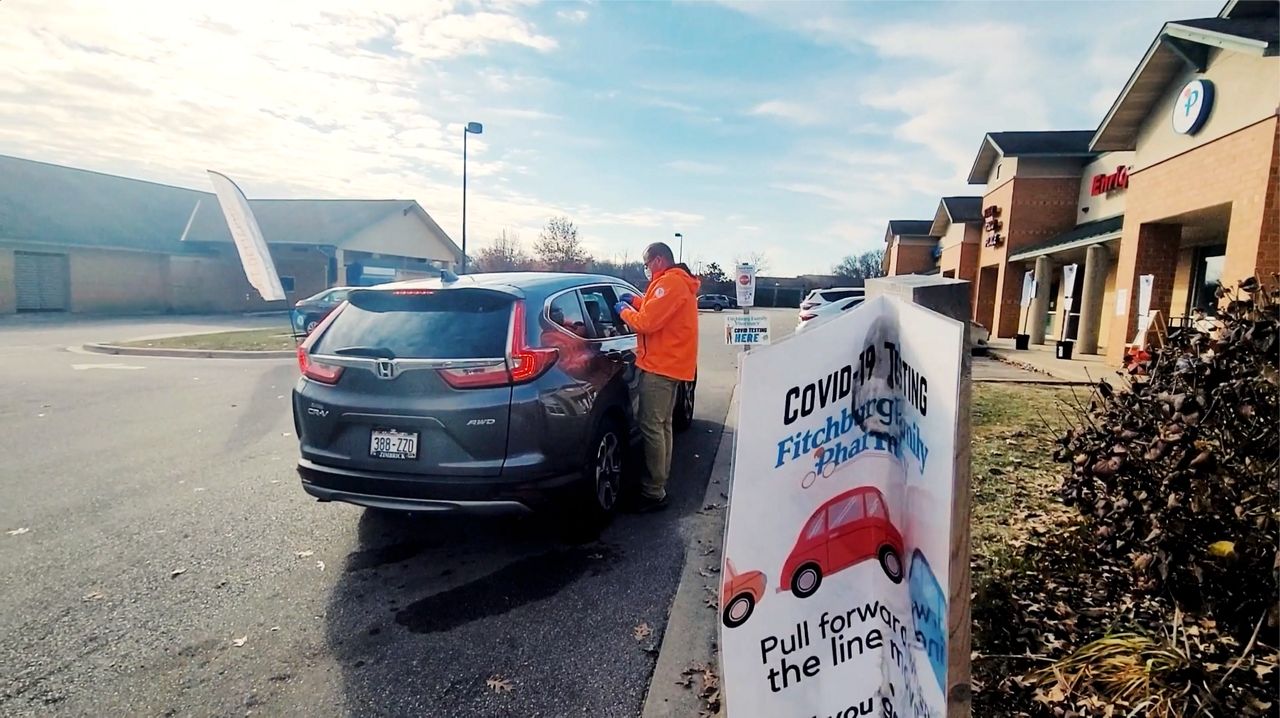 Van Horn said it's the right thing to do given the circumstances, but noted that Wisconsin is still a ways away from emergency status.
"Right and testing, you know follows the number of cases and right now we're looking at the highest number of cases that we have had for a year. You have to go back to December 4th of last year to find cases as high as we've had in Wisconsin yesterday," Van Horn said.
Luckily, Van Horn has had no problems finding those COVID-19 gold standard PCR products.
"We haven't had any shortages in PCR testing supplies," Van Horn said.