SHEBOYGAN, Wis.— The Sheboygan Paint Company is celebrating a huge milestone this year: 100 years in business.
Through those years they have managed to keep it within the family and are now on heir fifth generation.
The Brownrigg family has been stirring up paint for a century, any color, you just name it. Brock Brownrigg is apart of the fourth generation to run the company and although he is now retired, he reflects back on what this company means to him.
"I ended up thinking it was my business to steward the business to the next generation. That's how I was brought up by my father. Thats how it was for all my life and it hope it continues for generations," Brock Brownrigg said.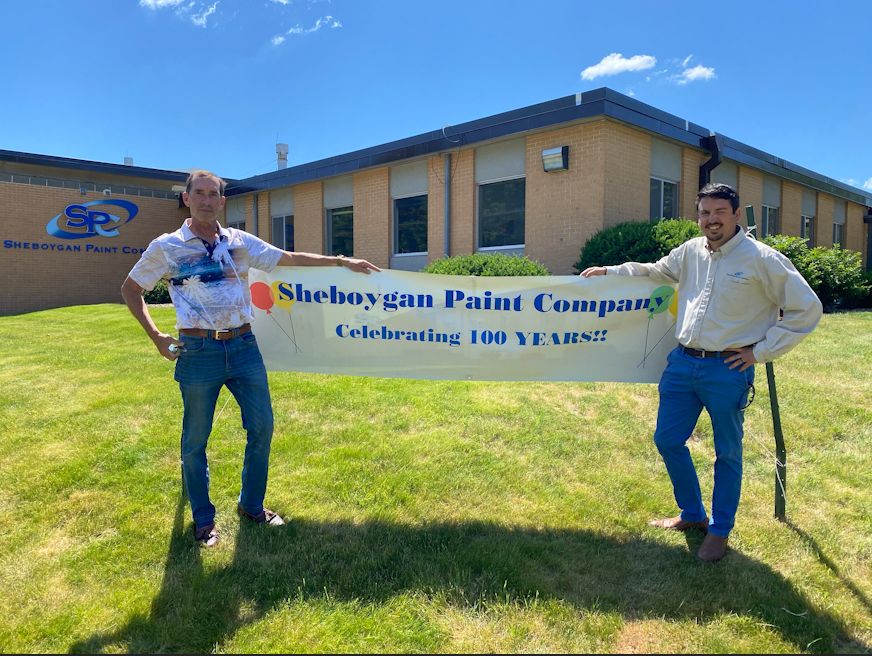 After watching the company quadruple in size over the years, being able to hand the reigns to his son was important to him. Jay Brownrigg, his son, is now the product manager with the company and after 15 years working alongside his father, it's bittersweet to celebrate this momentous milestone.
"I feel like I am very much part of a legacy here at Sheboygan Paint. Knowing that my great great grandfather started this business in 1921 is very exciting but it also comes with a sense of responsibility because want to see that it continues to a sixth generation," Jay Brownrigg said.
The Sheboygan Paint Company is a custom industrial coatings manufacturer, which means you may see their paint on items like shelving, dumpsters, and even things like toilet seats. So as the paint keeps mixing, this family says the secret to success is treating everyone like a brother or sister.
"That family sense beings us a strong teamwork atmosphere and we all care about what we are doing and all care about each other," Jay Brownrigg said.
Their hope is to stay in business for another 100 years to come.​