BRISTOL, Wis.— The hot and dry weather this June is speeding up the harvest on one of Wisconsin's favorite pick-your-own crops.
While strawberry harvest varies from year to year, peak season in Wisconsin is generally late June to early July. However, this year, many strawberry farms are already open for picking.
That is the case at Thompson Strawberry Farm in Kenosha County, where pick-your-own harvest is already taking place.
Farm manager Scott Thompson says the heat has accelerated berry growth. It is one of the reasons why they are encouraging customers to come pick sooner rather than later.
"We are fortunate that if you leave a strawberry on a plant it can handle that heat a little more. Once you pick it as soon as you pick any fruit it will start to deteriorate. Leaving it on the plant is the best thing for them, still they only last so long when it gets this hot. Getting them off the plant and into your belly is the thing to do," says Thompson.
While the farm has felt the impact of unusually high temperatures, the recent lack of rain has had a less significant impact.
The farm has an underground irrigation system to help keep strawberry plants hydrated with the lack of rain. While it is an added expense, Scott Thompsons says it has been very worthwhile this season.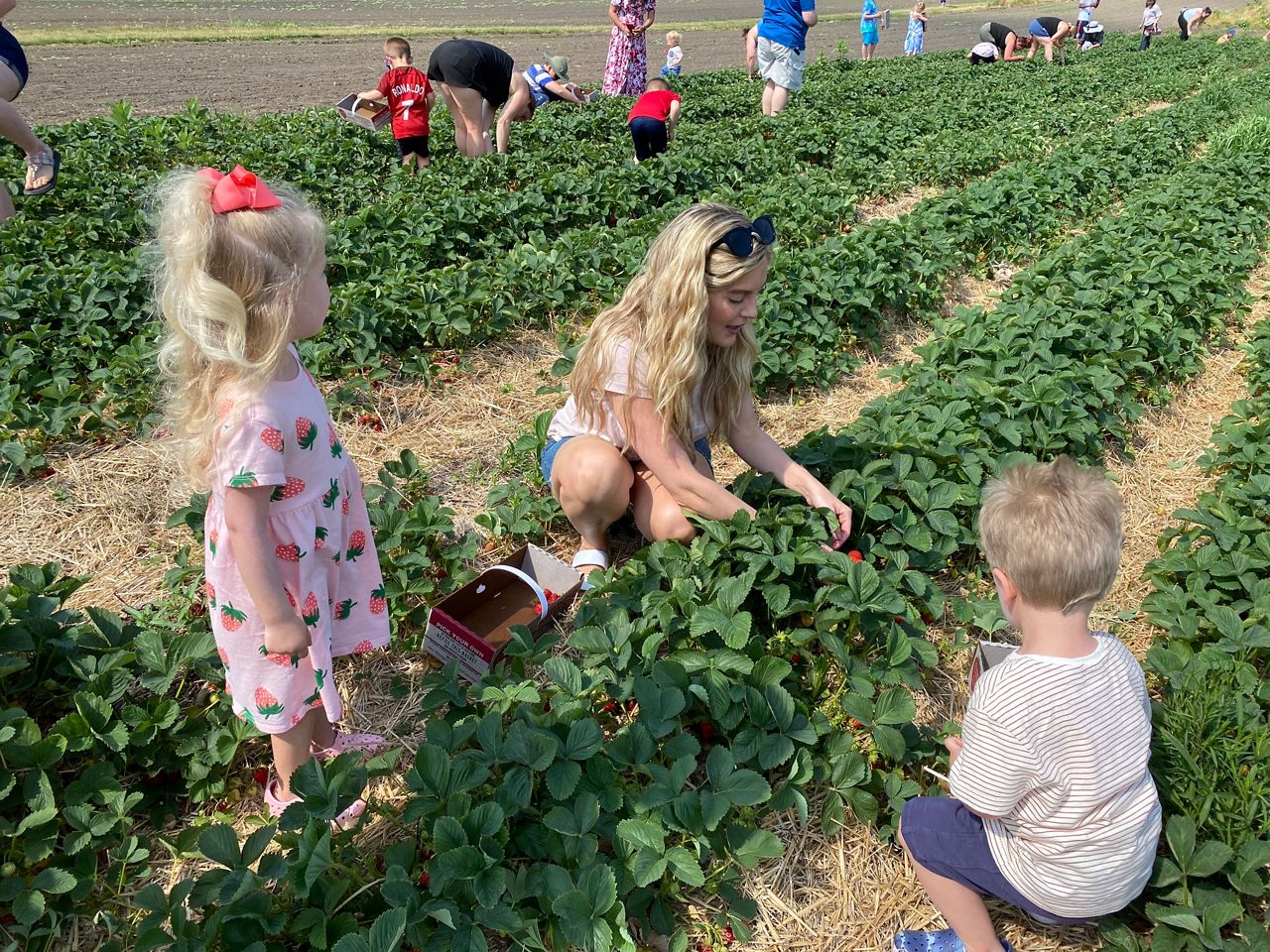 To learn more about pick-your-own strawberry farms in your area, Travel Wisconsin maintains a webpage that serves as a directory of pick-your-own farms and orchards.