WEST ALLIS, Wis. — A West Allis teacher is being honored as an everyday hero.
Lisa Colla is a long-time teacher throughout the West Allis area but she's spent the last 10 years at Shared Journeys, a charter school for teen parents and expecting mothers.
Colla is an educator through and through, you can tell it's her passion. This is why she's been a teacher for around 30 years. She's been running Shared Journeys for the past decade. It's a schooling program for 9th through 12th graders who are expecting, both moms and dads.
Kayla Boynton recently had her son, Levi, and said she couldn't imagine where she would be without a program like this.
"At the end of my junior year, I got pregnant and Shared Journeys helped me. They talked to me and they were really supportive and they boosted my confidence to actually try," Boynton said.
Boynton is just one of the hundreds of students Colla has impacted over the years.
"Somebody needed to come in the world and support young women who get pregnant and who need help. I think she is an amazing lady to do that," Boynton said.
Colla has been able to watch her students go from being pregnant to having their babies while continuing their education to help make a better life for their little ones. For first-time mom, Necola Love, having the support system of the school helped her become the mom she is today.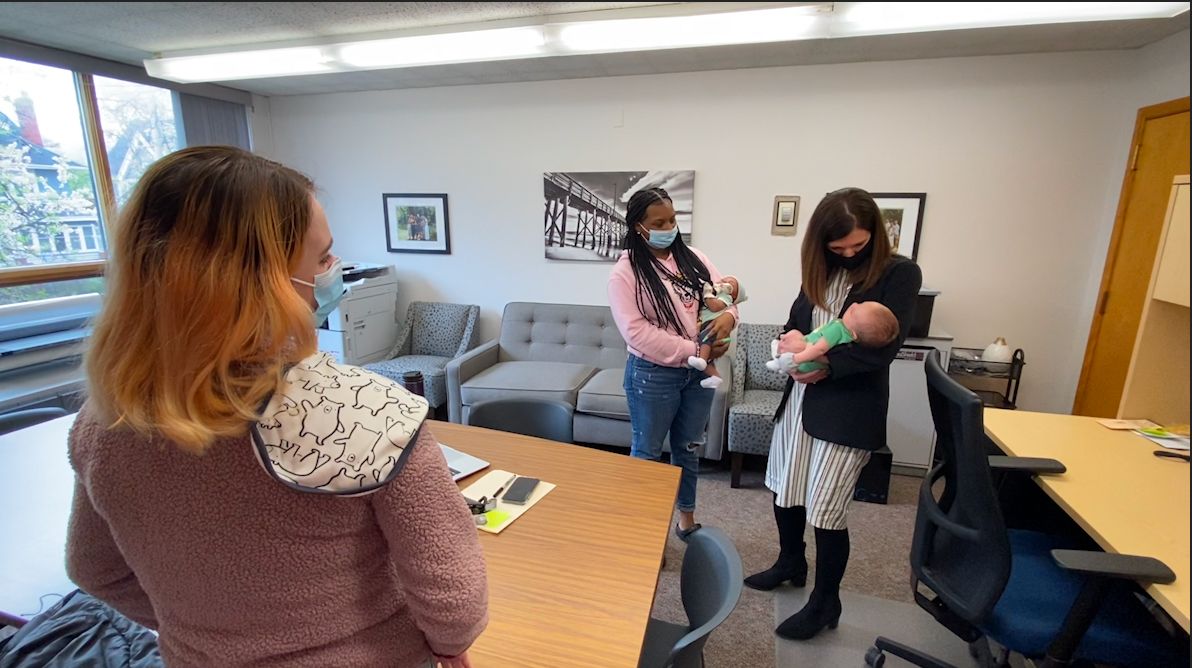 "She just goes above and beyond. I have never had a teacher who cares so much about me and she cares a lot about my baby too, so I love that," said Necola Love, a student.
For Colla, being able to provide these kids with a safe place to learn and grow is what it's all about.
"It means everything. It's just so wonderful to see them come into our school really scared and sometimes not have a lot of hope to then leave here and know they are going to be fine and be successful," said Colla, Shared Journeys' dean.
Through this program and her expertise, she is able to provide her students with a sense of security knowing they have all the tools they need to raise their kids as a teen parent. It's a job to truly be proud of.