FOX POINT, Wis. — A Wisconsin baker is inspiring others with his homemade puppy treats.
Sol Weingrod recently started his own puppy treat line through the Friendship Circle Cafe in Fox Point. He is. seeing success both in his business and personal growth.
His shift starts mid afternoon. It's usually a busy day ahead for Sol when it's time to make his next batch of puppy treats. He's the lead baker and creative mastermind behind Sol's puppy treats. He came up with the idea to make human grade puppy treats with simple ingredients for all those for legged friends out there.
"I think they like them. We have gotten a lot of good responses," Sol Weingrod says.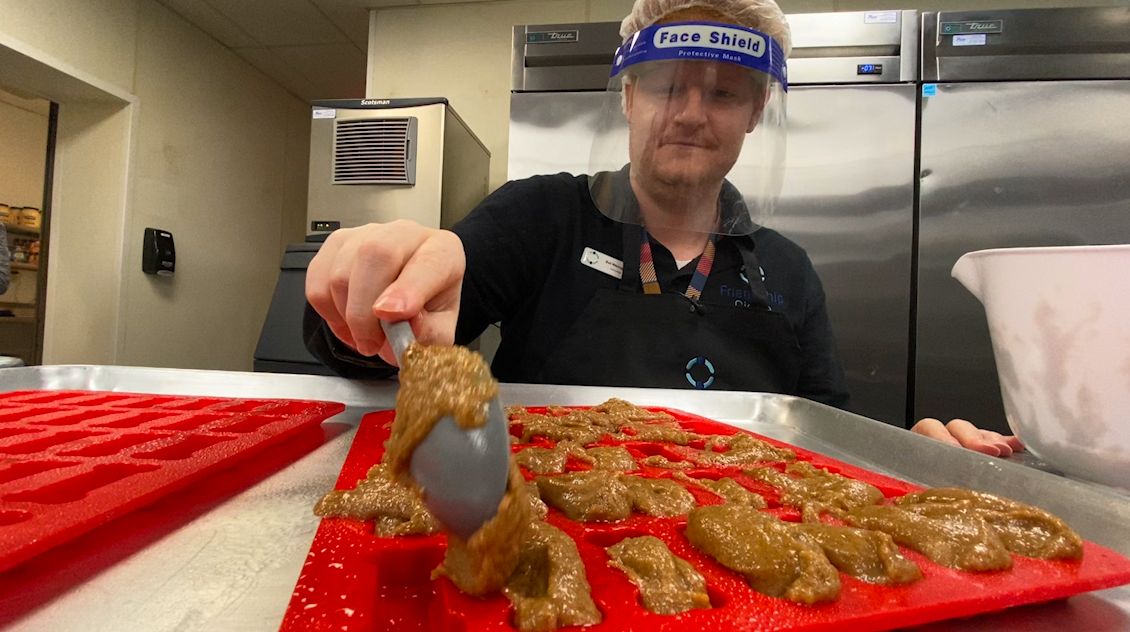 He makes sure to take his time and always makes sure to put thought and care into each treat, to make sure they are made with love.
"I work a lot to get it really nice and it makes me feel good when the product is good," Weingrod says.
He spends most of his shift at the Friendship Circle Cafe in the kitchen creating his delicious dog treats. His time in there allows him to gain work experience to become more independent. Sol is living with special needs and before a bakery like Friendship Circle was around, he had a hard time thriving at jobs he once had.
But now, you can see the joy all his time in the kitchen brings him.
"I feel very important like I am accomplishing something," Weingrod says.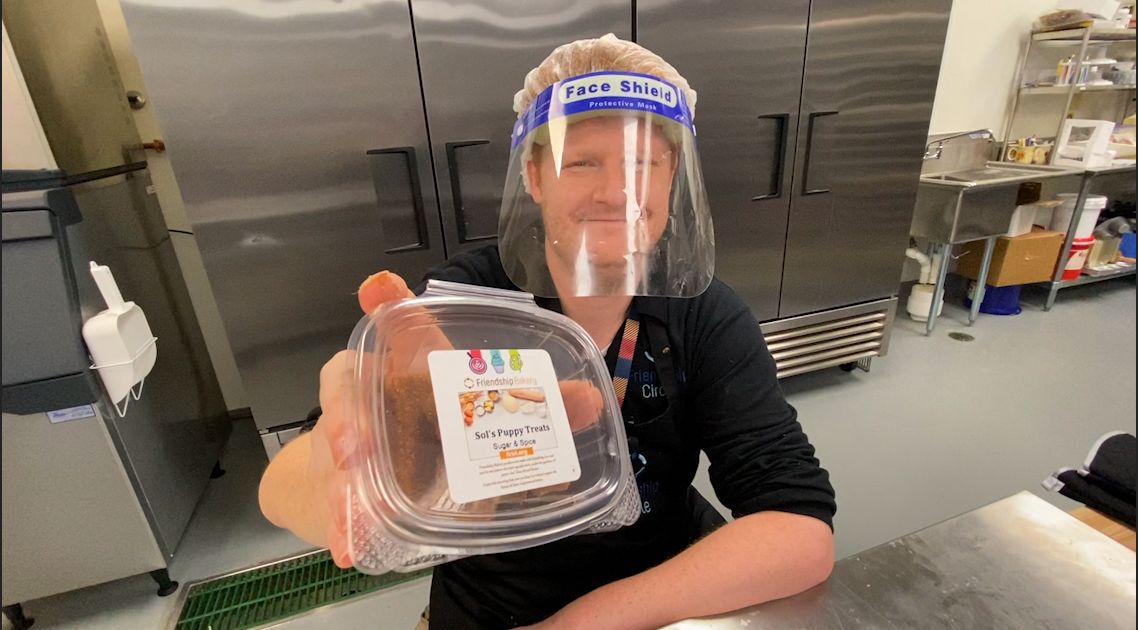 When you take a look at all the hard work Sol is doing each day while at work, you will notice he is accomplishing a lot more than making treats, but actually flouring and finding his very own passion. It's a wonderful sight for his mom, Shari Weingrod to see.
"For him it's been a gigantic change in his life, and for him, how he looks at himself," Shari Weingrod says.
He is gaining confidence, a simple ingredient to success.
"It feeds into the value of him as a human being and that is huge, and he carries it proudly every day," Shari Weingrod says.
So as he continues to bake and gain more experience his joy grows. When Sol was asked if he ever thought he would be making puppy treats, he said no, and never thought they would sell. But after seeing what his small business venture accomplished in just a month, he knows there are greater things ahead.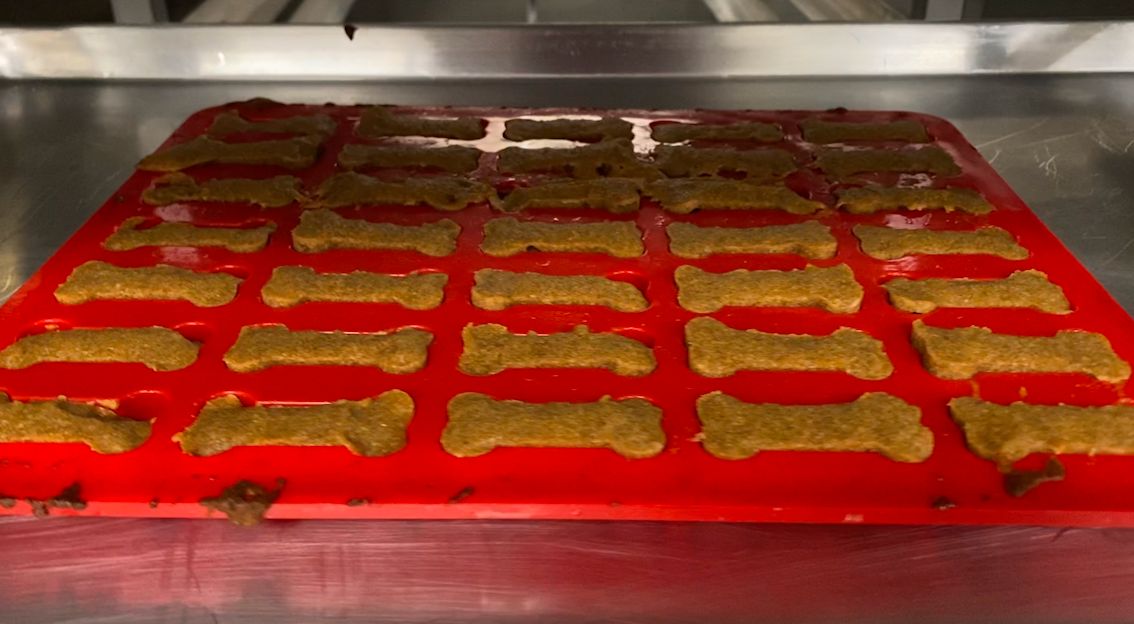 Sol was one of the main reasons Friendship Circle Cafe began. He was looking for a stable job and could never find one. This new puppy treat venture is allowing him a sense of ownership over something and giving him real life skills to continue on with. He has found a creative outlet and you can see the joy it brings him.
Interested in buying some of Sol's puppy treats? Click here.