BARABOO, Wis.-- Teaching virtually can be tough on not just the students but the teachers trying hard to keep their little ones on their lessons.
In Baraboo — the district's new Director of Teaching and Learning Tammy Thompson-Kapp gives her online educators as much time as possible to take risks and try new virtual teaching techniques.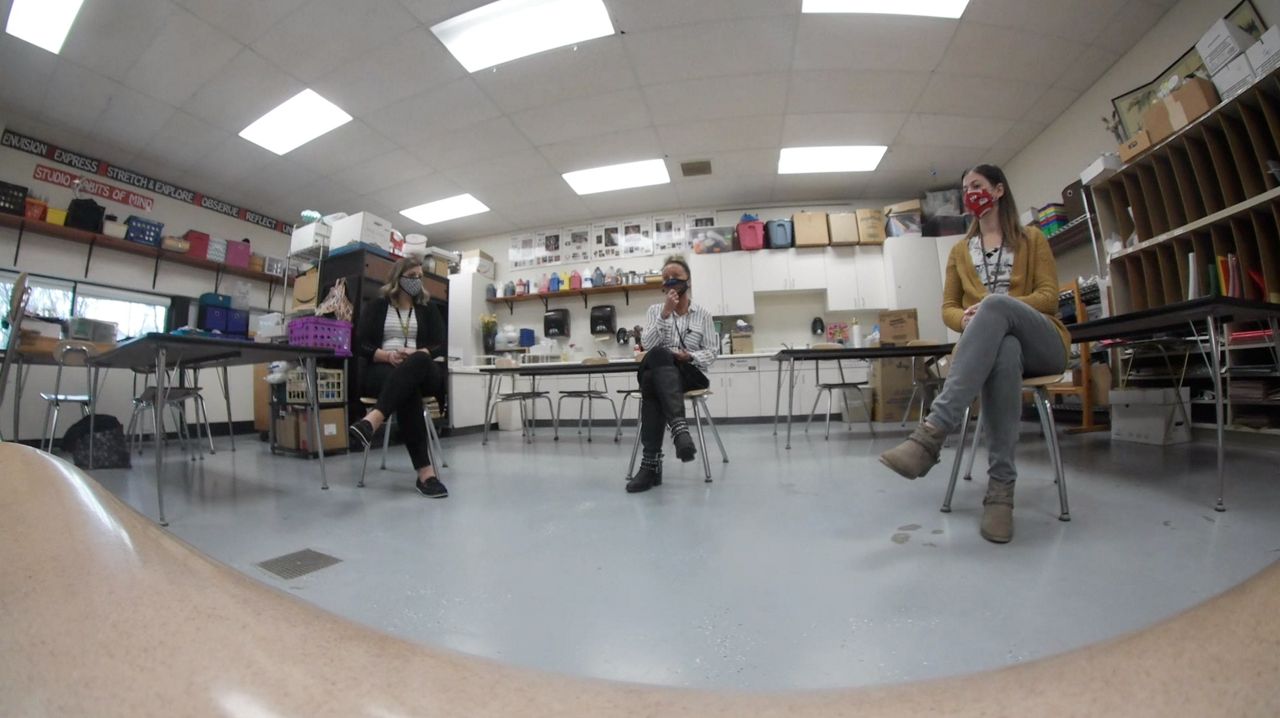 "The best thing that we can offer our teachers right now is time," Thompson-Kapp said. "And we know how important professional learning is, I really wanted to be in this position because I love professional learning and I love being able to create that for teachers. But I know that there's only so much brain space that we all have right now. And our teachers need time, they need time to plan they need time to collaborate, quite honestly they need time to breathe," she added.
The former principal says she is proud of the accomplishments of her team, especially her elementary school age teachers, who have found creative ways to make the impossible possible.
"Through it all, we're, we're, we're moving through productive struggle in ways like we've never had to before," she said.
Despite technology challenges, 2nd grade teacher Ashley Russell says she is starting to see remarkable improvement.
"A lot of tears in the beginning but we're starting to get there," Mrs. Russell said. The educator knows the computer confusion is actually creating some positive consequences.
"They've really been learning more about persevering and not giving up and trying hard things," she said.
Meanwhile, in 1st grade teacher Katie Beckwith's classroom, she's experimenting with new ways to keep her kids social and offer them some fun.
"Kids need interactions. They want to see each other they need to talk to each other. And so I always give a little time, in the beginning or right after. But also I started incorporating something called 'Talk Time', so it's Tuesday afternoons. We just started it so we get together and we just kind of talk,' Mrs. Beckwith said.
Reading Specialist Melissa McDonald believes her kids will keep adapting to the new normal, as teachers keep tweaking their lesson plans.
"They [students] show up ready to learn everyday with all their stuff and do their very best," she said proudly of her 1st grade classroom. "Even though you're seeing each other through a computer screen. It's really pretty authentic compared to the way it would be in the classroom. It's probably even they have to be even more responsible," she added.
While the district offers an all-virtual education this year for kids. Students in several of Baraboo's elementary and middle schools can still attend in-person instruction.