MADISON, Wis.— UW Health employees want more voice in the workplace. Nurses are now pushing to unionize so they can have a say when it comes to dealing with problems exposed by the COVID-19 pandemic.
Nurses at UW Hospital had a union and collective bargaining rights until an agreement expired in 2014. The agreement was never renewed by the UW Hospital and Clinics Authority which cited Wisconsin Act 10 as the reason for not doing so.
Nurses like Courtney Maurer think a lot has changed since 2014 though.
"There have been massive organizational changes, which have negatively impacted the health and safety of our staff and of our community," Maurer said.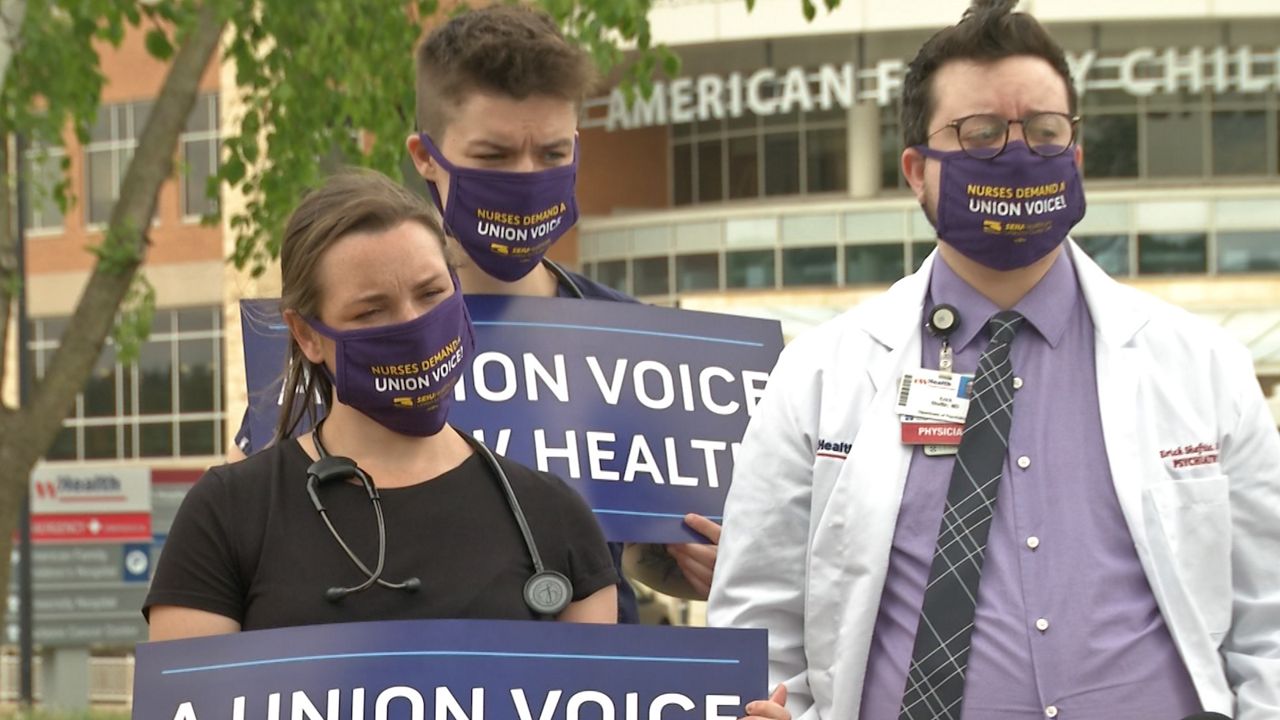 Maurer believes the COVID-19 pandemic didn't cause problems, rather it exposed them.
"Perhaps the biggest change has been worsening staff to patient ratios, so it's much more difficult to provide patients with the personalized, quality care that they deserve," Maurer said.
Nurses said they need a seat at the table to help solve those problems.
"I want the nurses I work with to have what they need because their working conditions are patients' treatment conditions," Dr. Erick Sheftic, a psychiatric physician at UW Hospital, said. "They deserve to feel respected, to make decisions about their workplace, to be fulfilled, to be up-to-date on the latest advances, and to not be burned out."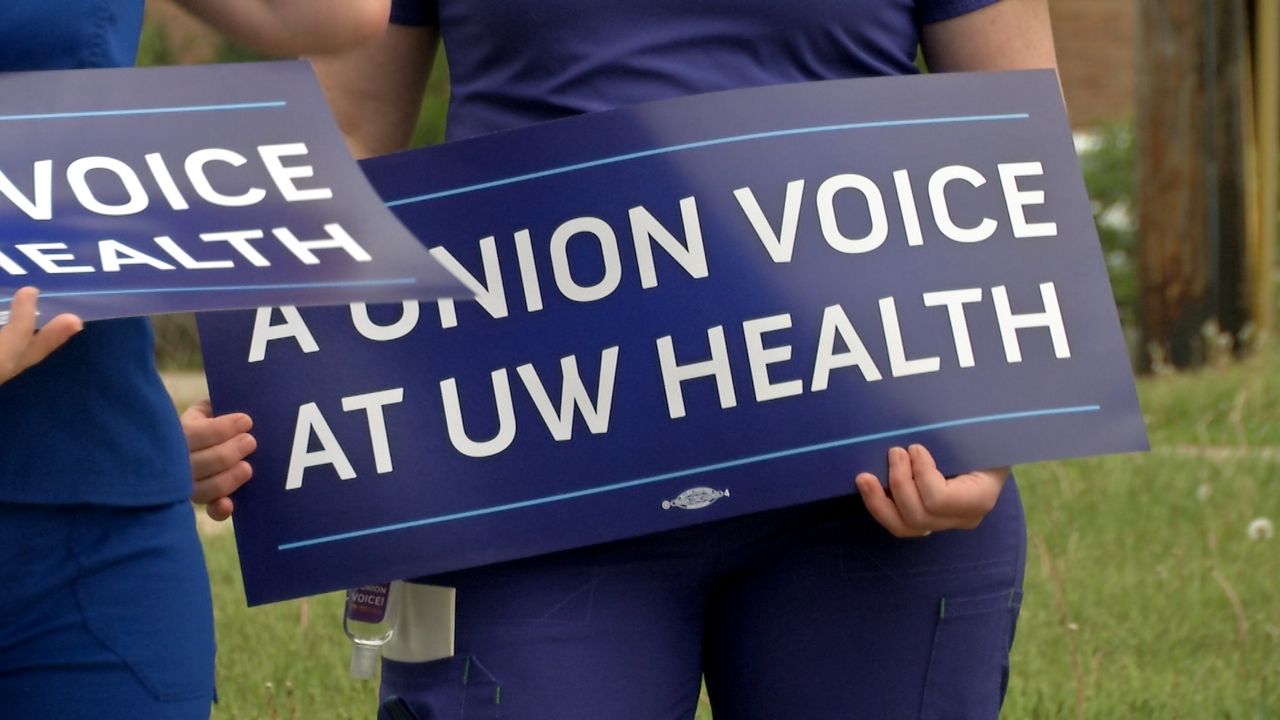 Legislation announced Thursday called the "Union Voice for Quality Care at UW Health Act" would give all UWHCA employees the right to form a union to advocate for themselves and their patients.
The bill is authored by State Sen. Melissa Agard (D-Madison) and State Rep. Lisa Subeck (D-Madison).
"This bill is actually pretty straightforward," Agard said. "It allows employees of UW Hospitals and Clinics Authority to collectively bargain over wages, hours, and conditions of employment."
With the legislation now being circulated for co-sponsors, it is too soon to know if any Republicans will support this latest effort. However, State Rep. Subeck said it should not be a partisan issue.
"Our nurses' voices should be heard every place when and where decisions are being made, and our legislation would empower them to have that voice," Subeck said.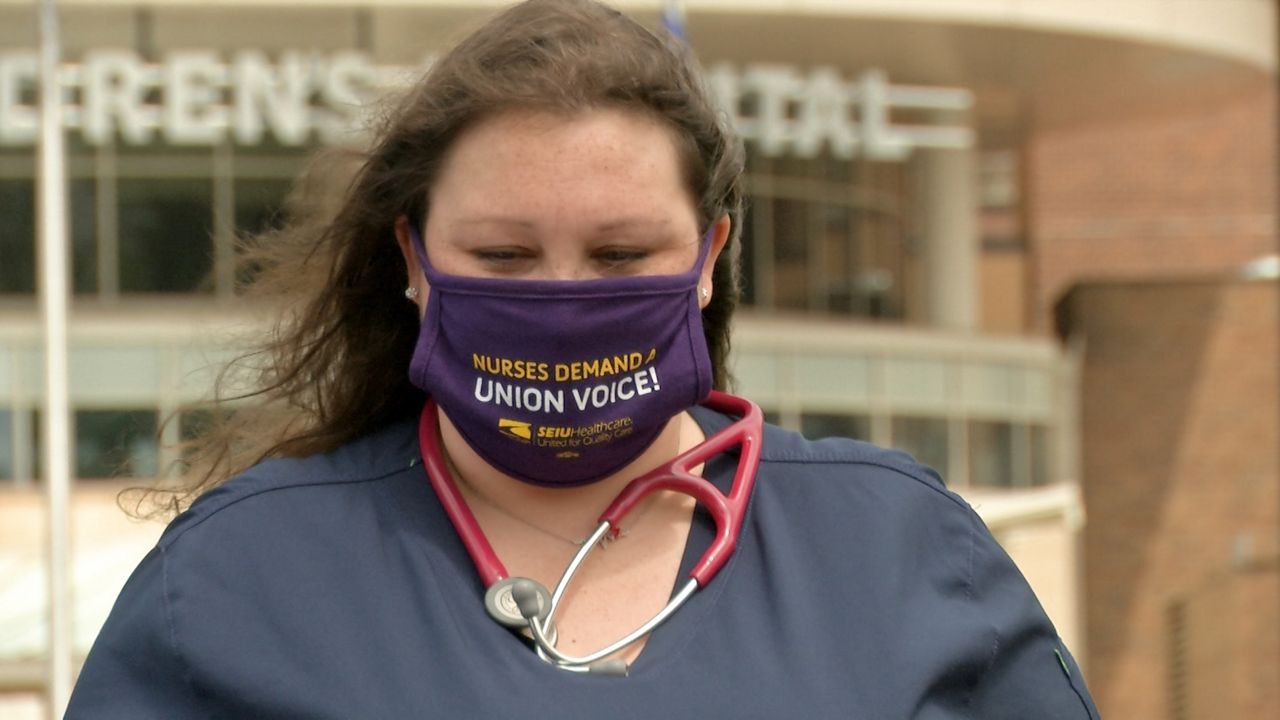 Gov. Tony Evers' budget proposal made a broad attempt at restoring bargaining rights to "front-line workers," but it was swiftly scrapped from the spending plan by Republicans on the Joint Finance Committee.
In response to the legislation and latest push by nurses to unionize, UW Health spokeswoman Emily Kumlien provided the following statement to Spectrum News 1:

"We appreciate the work of Governor Evers and our local legislative leaders to debate this issue in the appropriate legislative forum. UW Health has always followed state laws on collective bargaining, pre and post Act 10, and will follow any new direction provided by the legislature. What will never change is our commitment to working together with our nurses and all care providers directly and collaboratively to meet the needs of our patients. That robust system of collaboration and shared governance is part of what makes UW Health a great place to work and a place our patients receive truly remarkable care."

Healthcare workers now hope their latest plea doesn't go unheard after being on the frontline during the pandemic.
"Now, more than ever, we need elected leaders like you to stand by our side with frontline workers," Tami Burns, a nurse at UW Hospital, said. "I went into nursing because I care deeply about helping people, but the pandemic has shined a harsh light on grave systemic problems in our healthcare system. Nurses at other employers can form unions to work with management and address their concerns, but at UW we cannot."