MADISON, Wis. — A Dane County couple are honoring their daughter and the lives of other angel babies through the third annual virtual Butterfly Ball.
The event helps families coping with pregnancy or infant loss.
Kim and Corey Whitmore lost their little girl, Alana Rose, who delivered stillborn in 2019; every year since, they have raised funds for important OB/GYN medical devices needed in end-of-life care or other supportive services.
"Losing a child, especially a baby, is something that people don't talk a lot about, but it happens very frequently. One in four women experience pregnancy and infant loss in their lifetime. And we just want to help reduce the stigma around that," Kim Whitmore said.
This year, the Whitmore family asked Madison-area singer-songwriter Shekinah King to compose and record a piece for the Butterfly Ball on Feb. 26.
King volunteered her time and said she hopes the song will be well-received and can make a difference for anyone going through the unthinkable.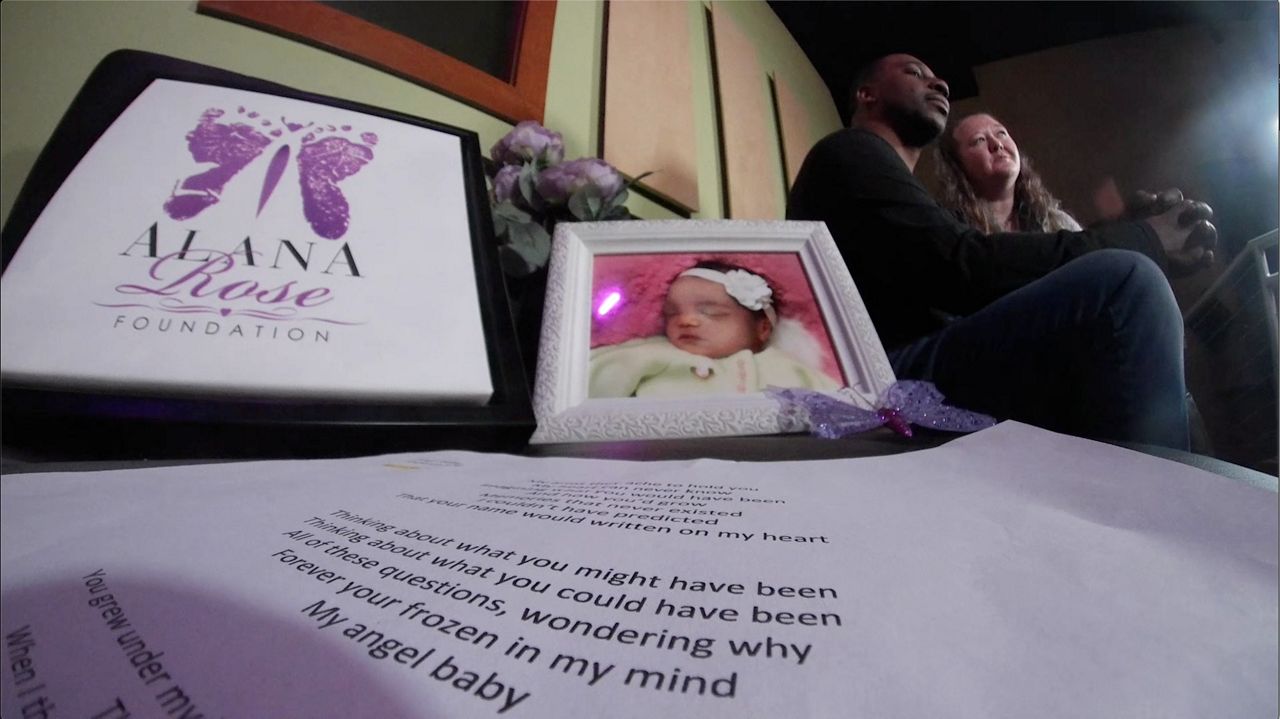 "If it can help somebody through the grieving process or just help them go through their emotions and music, it's very healing," King said.
Kim Whitmore said it does just that.
"It captures in words, and in melody, so many emotions. That I didn't know how to express before," Kim Whitmore said about how the song provided her great comfort.
Her husband agreed.
"It strikes a heartfelt chord every time you hear it," he said.
King, who knows several moms who have experienced this loss, said she is happy she could lend her voice and lyrics to the cause.

"My message was they're always with you. And that was kind of my my inspiration behind the song," King said.
The hope is that this song will reach a lot of people who need to hear it, starting with those at the Butterfly Ball.
This year, the Alana Rose Foundation's virtual Butterfly Ball is helping Southern Wisconsin families pay for unexpected funeral costs.
"It's a painful experience to have to, to even go through that process of planning a funeral. And buying a casket. And adding the expensive that on top of that is just unnecessary and so we want to help alleviate that, that burden on families in the midst of one of the most difficult times they'll ever face," Kim Whitmore said.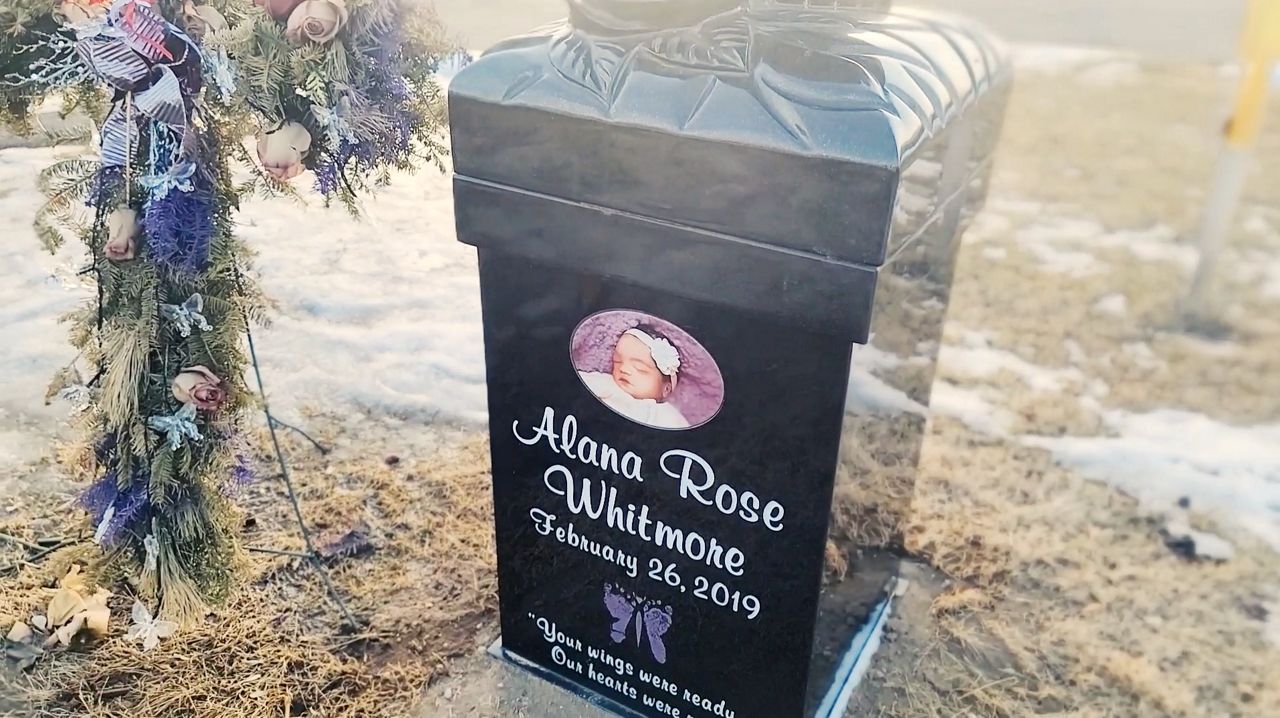 The event's keynote speaker is Dr. Kristen Sharp, UW Health Hope After Loss Clinic founder and director. Sharp said she's thankful for the Whitmores' efforts, as she knows firsthand the heartache they have been through after losing her son in 2013. She said the fundraiser really can make a difference.
"Because these are the things that people don't realize are a challenge. And a barrier and further traumatize people... And I think it's the work that the Whitmores' are doing is extremely important and valuable," Sharp said.
A free, 30-second clip of the song is available here. A fully mastered version will become available following the Butterfly Ball, for a suggested donation of $5.
Get more information on the Butterfly Ball and the Alana Rose Foundation, here.