LA CROSSE, Wis. — Wildlife managers on the Wisconsin/Minnesota border are using a new method to track and catch invasive carp species.
The invasive carp, silver and bighead carp, have been increasing in population in the Mississippi River over the past few years.
"Basically what these carp will do is displace some of our native fish," said Jordan Weeks, who is on the Wisconsin Department of Natural Resources Mississippi River Fish Team.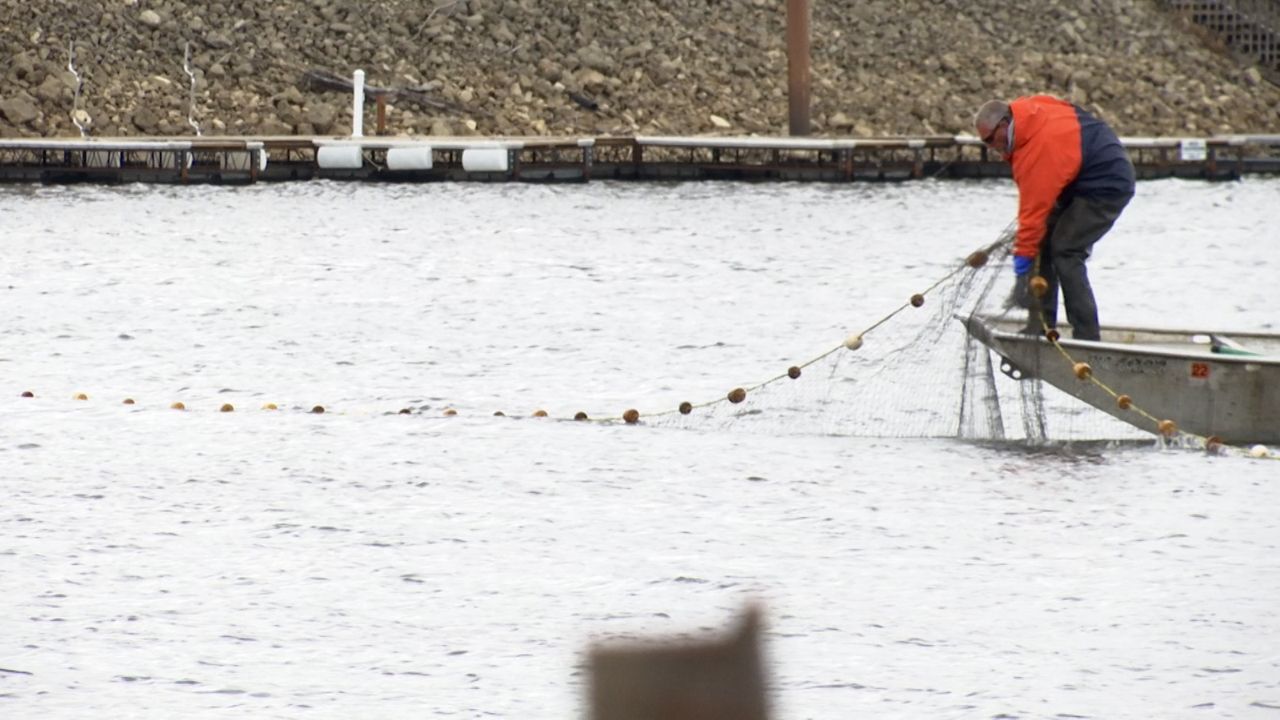 The WDNR, Minnesota DNR, the U.S. Geological Survey, and the U.S. Fish and Wildlife Service, are all working together to track and remove the invasive fish. They are using a new method called the Modified Unified Method to do so.
"This is the first time the technique has been used in Minnesota or Wisconsin waters," said Randy Hines, a wildlife biologist and outreach coordinator with the USGS.
The method is adapted from southeast Asian fishing practices, where commercial fishermen will use sounds underwater to herd the carp — native to that part of the world — and use nets to herd them into smaller spaces and then trap them there.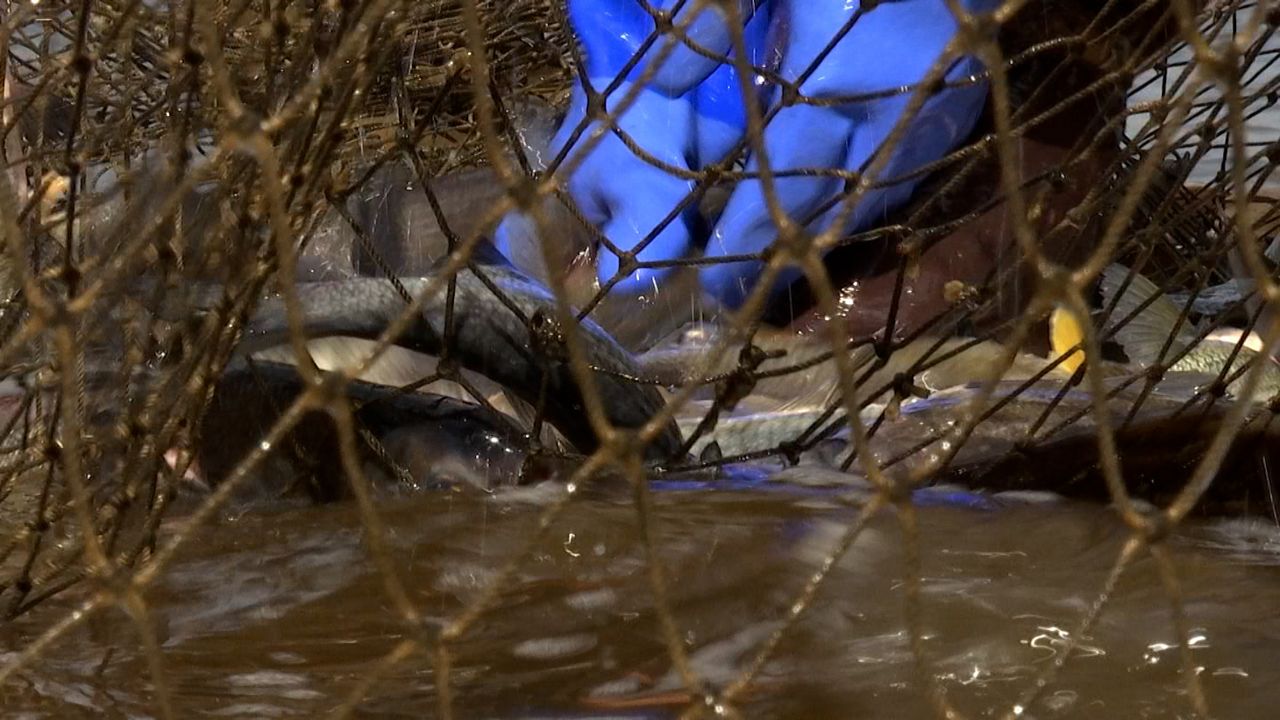 Boat crews started working the week of April 5 and will work for two weeks.
"We didn't anticipate catching a ton of these silver and big head carp, the first two days we caught zero, yesterday we ended up catching 29," Weeks said. "Ideally it would be nice if we didn't catch any."
The carp they do catch will go to a USFWS lab for evaluation.
"The sooner you can start controlling that to keep it from moving even further north up river, the better," said Hallie Rasmussen, visitor services manager at Upper Mississippi River National wildlife and Fish Refuge.
The refuge is helping shut off parts of the river from recreation while crews work.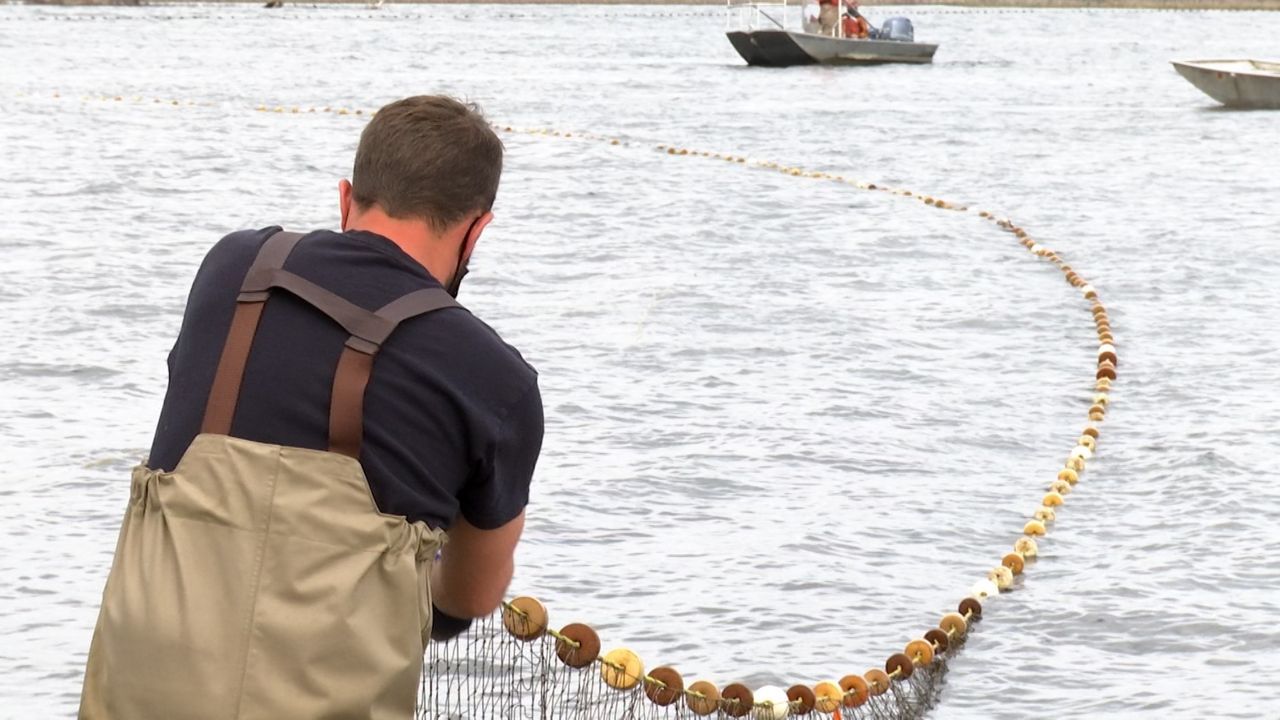 The collaborative effort between all of the agencies both addresses the invasive carp problem in the Mississippi River, but since the method is so new, it also is an educational opportunity.
"This is an opportunity for USGS to teach and instruct the state and federal agencies in the area how to use this technique," Hines said. "The ultimate goal of it is to provide an additional tool in the fisheries management toolbox."