LAKE GENEVA, Wis. — Since the start of the pandemic, health care systems have been making the switch to telehealth.
For veterans, that access to doctors is now expanding thanks to an advancement in technology at VA hospitals.
Airforce veteran William Farmer knows the drill when it comes to his blood pressure machine. It's one of the many things he does each morning to monitor his health. Twice a month for the past five years, he's been able to speak with his doctors over the phone, but now he can see them face to face.
He is able to get on a video call with his pulmonary care doctor Mary Ellis thanks to the VA's new video connect technology. It allows veterans to connect on their phone or computer.
"It's a big deal to stay home and not have to drive the 100 miles," Farmer said.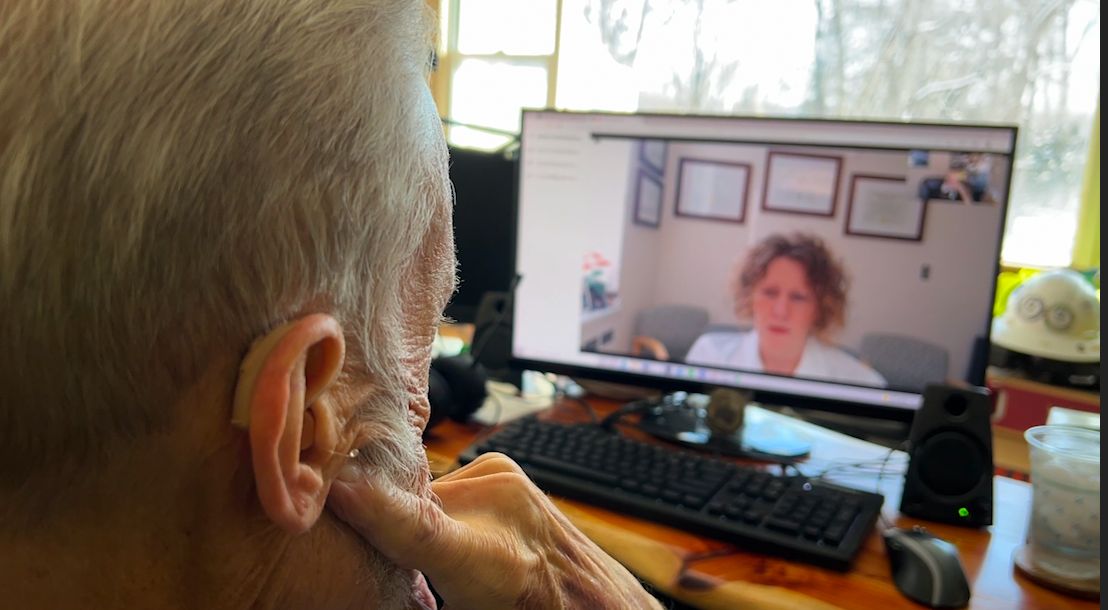 Farmer lives in Lake Geneva, which is about an hour each way to get to the nearest VA hospital for care. So when he can take his visits virtually, it's a bonus.
"This is just a wonderful thing for me because the time it saves and the effort I don't have to spend driving is just tremendous," Farmer said.
For Ellis, it's important to see him on camera to really get a feel of how he's doing.
"Not every visit requires a heart and lung exam, especially with someone I know so well," she said. "I can tell just by us being able to talk to each other and sharing information that I can help him with his medical concerns."
There are a handful of machines Farmer has in his home that can also send back information to his doctors so they can keep tabs on him from a distance.
"It isn't much different than me being there in person, other than my doctor doesn't have a stethoscope that reaches here," Farmer said.