The National Weather Service in Wilmington confirmed an EF0 tornado briefly touched down shortly after 5 pm near New Holland in Pickaway county.
The tornado touched down around 5:20 pm and lifted up around 5:22pm.
There were no injuries, but there was damage.
The NWS, Pickaway county Emergency Management and Pickaway county Sheriff used drone footage to analyze damage to two residential homes.
Three outbuildings were destroyed.
The National Weather Service in Pittsburgh confimed an EF1 tornado in Jefferson county touched down near the town of Berkholz around 5:20 pm.
The assesment was made after looking at tree damage in the area.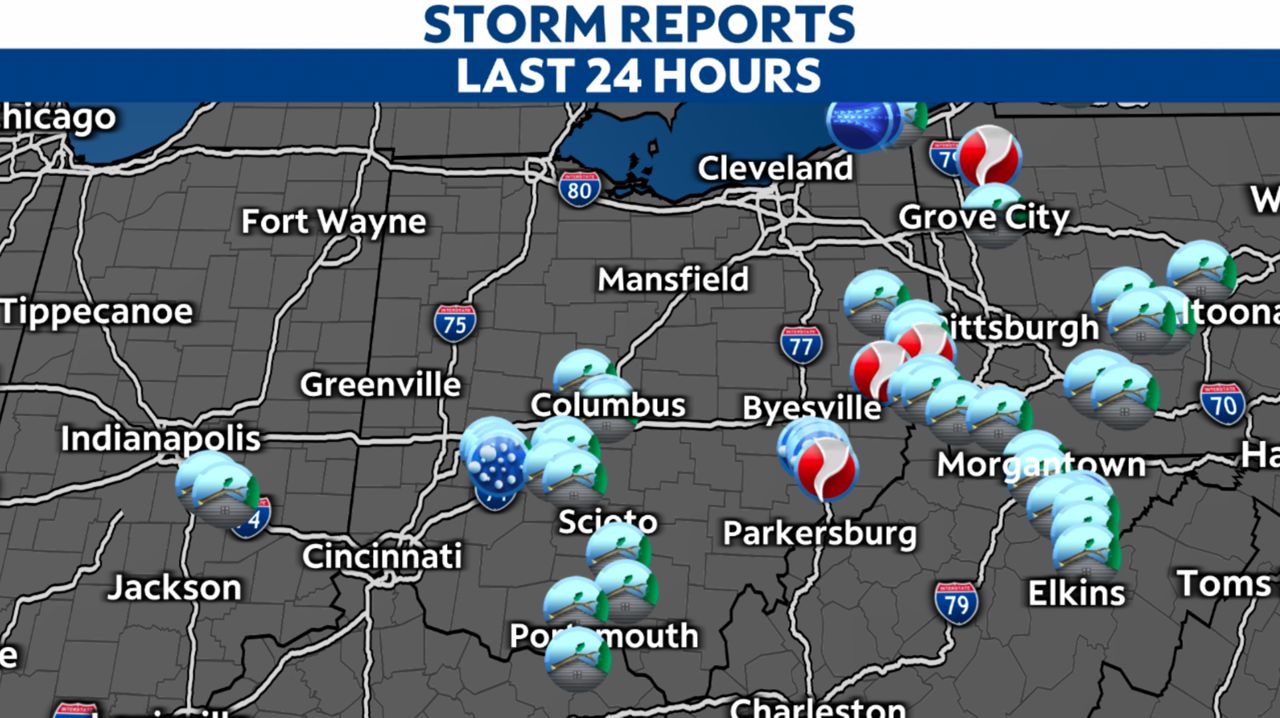 A tornado touched down in Wintersville, Ohio, damaging 40 structures. The structures included homes, a church and a local business. Five homes are total losses.
There were no reported injuries with the twister.
Some folks in Wintersville are waking up to some serious #storm damage after a #tornado tore through the Bantam Ridge Road area last night. Officials say about 40 buildings have structural damage. Thankfully, no injuries. #SevereWeather #ohwx pic.twitter.com/nrl4DwO3D6

— Jenna Jordan (@JennaJordanTV) July 30, 2021
Another tornado in New Athens, Ohio destroyed more homes in neighborhoods late Thursday.
A resident, Katie Norris, reported the damage in New Athens, claiming, "we live in New Athens, Ohio, a small village in Harrison county. Around 5 p.m., the tornado came through. There was severe damage but as far as I know, no injuries."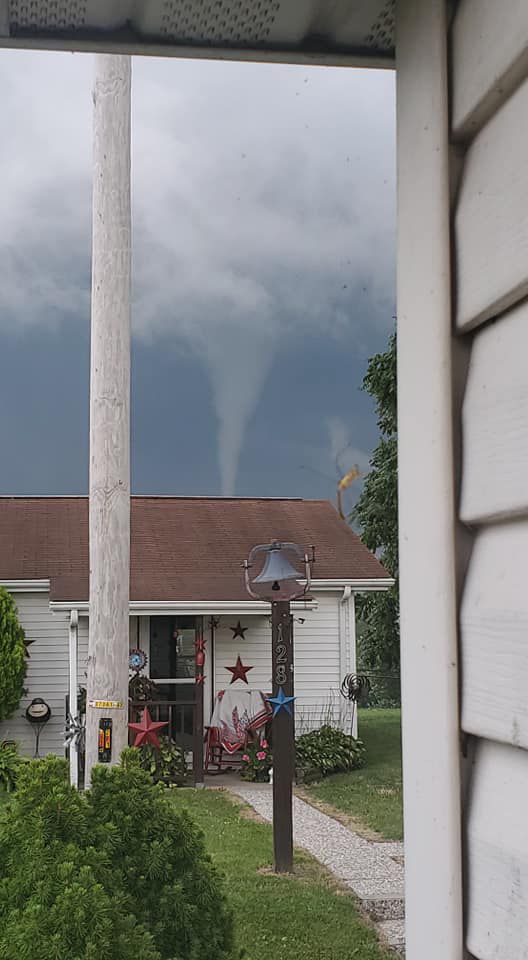 The tornado ripped through properties while also tearing down trees and power lines.
There was a third twister that formed right along interstate I-70 and hugged the highway west of Wheeling, West Virginia.
The tornado was spotted in St. Clairsville, Ohio.
Nikita Hoffman witnessed the tornado from afar and captured a video of the tornado in Harrison County.
Meanwhile, more severe storms fired up in mid-Ohio, impacting cities like Columbus, Thursday afternoon. The NWS issued severe warnings for Columbus for straight-line damaging wind gusts, hail and torrential rain.
Those severe storms tracked further south and produced more torrential rain, leading to flash flooding reports from Chillicothe through Portsmouth, Ohio.
High water blocked off and closed down many roads.
Rushing high water caused a flash flood in Waverly. According to local law enforcement, there were water rescues from homes in the Waverly area due to lots of flooding in Pike County around 9 p.m.
July 30 Editor's Note: The number of structures damaged has been updated.