Severe weather season is underway in Ohio, but do not tell Mother Nature that.
So far in 2021 we have had very few bouts of strong storms. As of April 15, there have only been eight reports of severe weather in Ohio and zero reports of tornadoes.
In fact, this is the slowest start to severe weather in Ohio since 2005.
By the end of April 2020, there had already been 14 tornado touchdowns in the Buckeye State.
Ohio averages between 18 to 20 tornadoes annually, with most occurring in the months of April through June. Just because we are off to a slow start though does not mean we will have a quiet severe weather season. In 2017, Ohio saw 18 tornadoes in the spring before we nearly doubled that amount in November alone.
Looking into our long-range forecast, it is doubtful the threat for severe storms in the Ohio Valley will increase soon. Since early April, the weather pattern has turned unseasonably cool and will probably stay cooler than average for at least the next 10 days.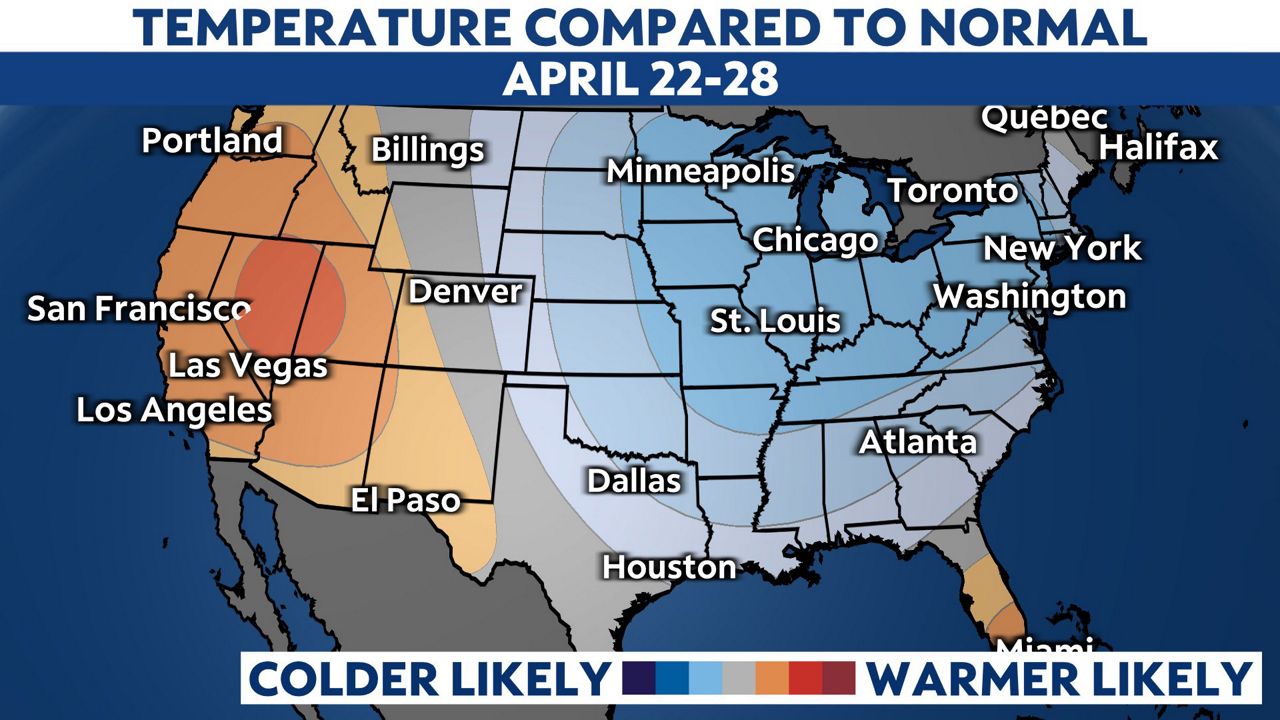 The Climate Prediction Center long-range outlook through April 29 shows temperatures will likely remain well below normal across the Ohio Valley. While this does not guarantee we won't have to deal with severe weather, it means it will be less likely in our region.
Another note about the long-range outlook, while precipitation may be light for the next 6 to 10 days, there is an increased threat for above average precipitation by the end of the month. There are also some indications that the pattern could become more favorable for stronger storm systems, thus an increase in a threat for severe weather as we move into early May.