​After weeks of unseasonably cool air, we are heading straight into summer!
There's a chance of an isolated shower/storm through tonight. Temperatures remain mild overnight dropping into the 50s to lower 60s.
Wednesday we'll continue to warm as highs approach 80. Another round of pop up showers and storms is possible, chances range from 20-40% during the afternoon and early evening hours late Wednesday.
Pop up fade as the sunsets into Wednesday and skies become partly cloudy.
The rest of the work, a heat dome sets up as a large area of high pressure from the upper levels of the atmosphere strengthen. This means our weather pattern becomes hot and mainly dry.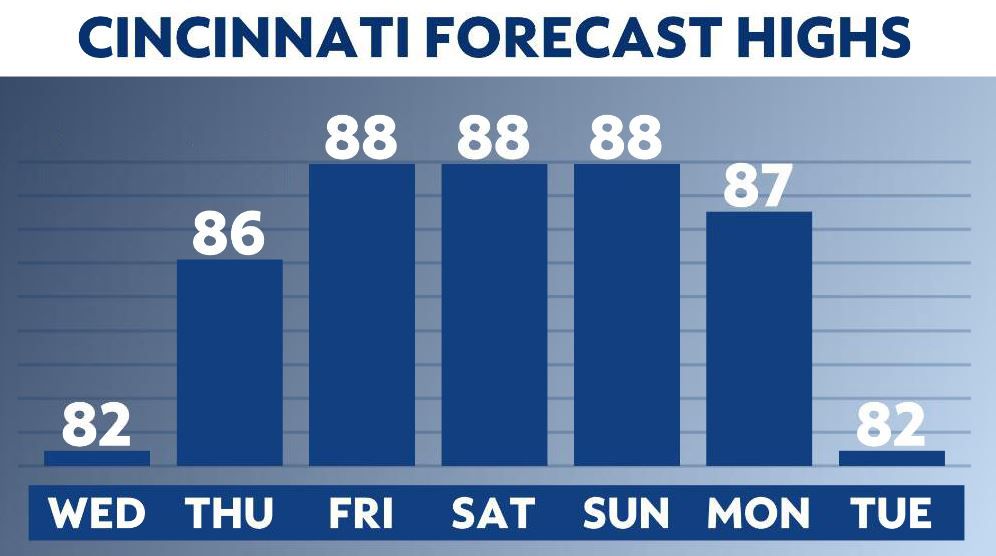 Temperatures soar starting Thursday and Friday into the mid to upper 80s. Some spots could push 90 degrees! Expect skies to be mostly to partly sunny through late week as well.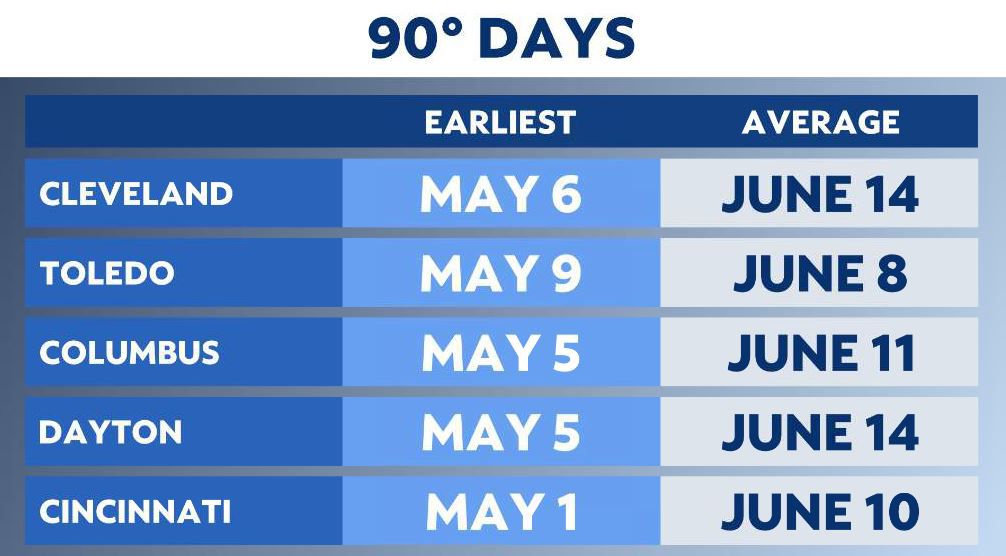 If you are opening up your pool this weekend, it will be a nice chance to cool off.
Cicada Watch
Sightings continue this week, and a lot of the cicadas will pop with this huge warm up. The 80s warm the ground soil.