MIDDLEBURG HEIGHTS — Greg Airel is in the business of caring. He's the founder of The Care Crate Company, a business that helps people show others they matter through care packages. They make care packages for military personnel, college students and even pets.
"To show that person that they're loved or you're thinking about them in a difficult time or you're thinking about them during Valentine's Day," said Airel, president of the Care Crate Co.
But the care they offer goes beyond their paying customers. A large part of their mission includes helping those who need it most.
"Being in the food industry, we have a lot of products that we might not be able to send to our customers, but it's still perfectly good food," said Airel. "So what we want to do is basically give this food to people in need. And in Cleveland, there's a large homeless community."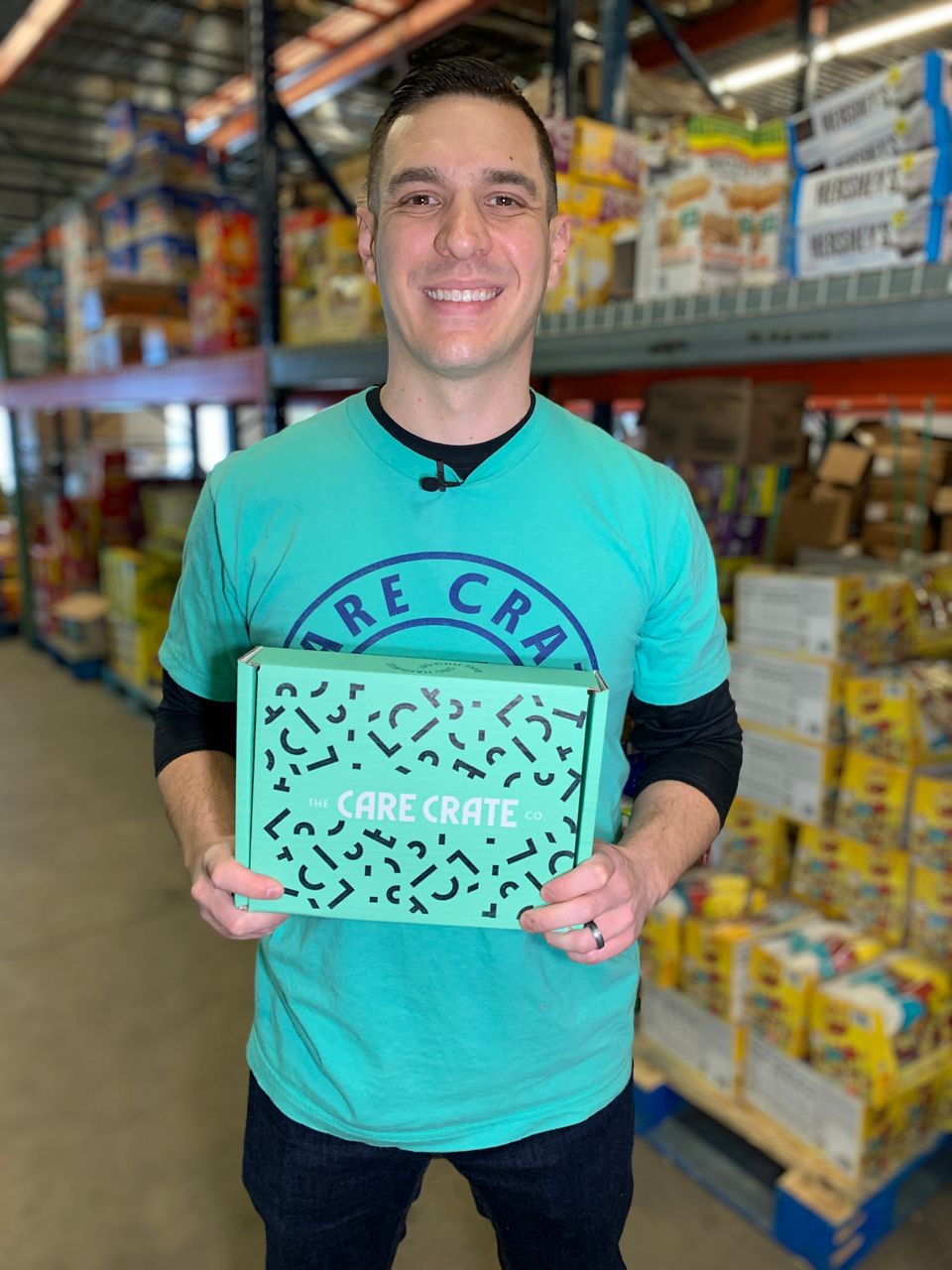 Airel grew up in Strongsville and wants to give back to his local communities. Through spreading positivity and using his business as a driver of good in the world, he hopes to help put smiles on people's faces not just in times of tragedy, but every day.
"I've seen so much bad stuff around me and I want to show that there is good going on," said Airel. "There's always good going on. And you know, maybe sometimes you have to look for it. But the more I can expand my businesses, the more I'm showing people that yes, there are good companies. There are good people out there and there are people who are trying to do good in the world and create that change."
Airel and his team distribute care packages to homeless people in northeast Ohio as often as they can. Each of the care packages they hand out has a special card inside from the Project White Butterfly, an organization that offers outreach to people who may struggle with addiction.
"Saying, you know, things around today can be better, tomorrow will be a new day, just to inspire them to make it through this day and get to the next one, and you never know what the future might bring. So, you know, these cards are really important because they can really inspire someone in a time of difficulty," said Airel. "A small conversation can save somebody's life or that one box that has that Skittles in it can change your day around. Tomorrow's not guaranteed, so anything that we can do to just give that hope for one more day is huge, I think."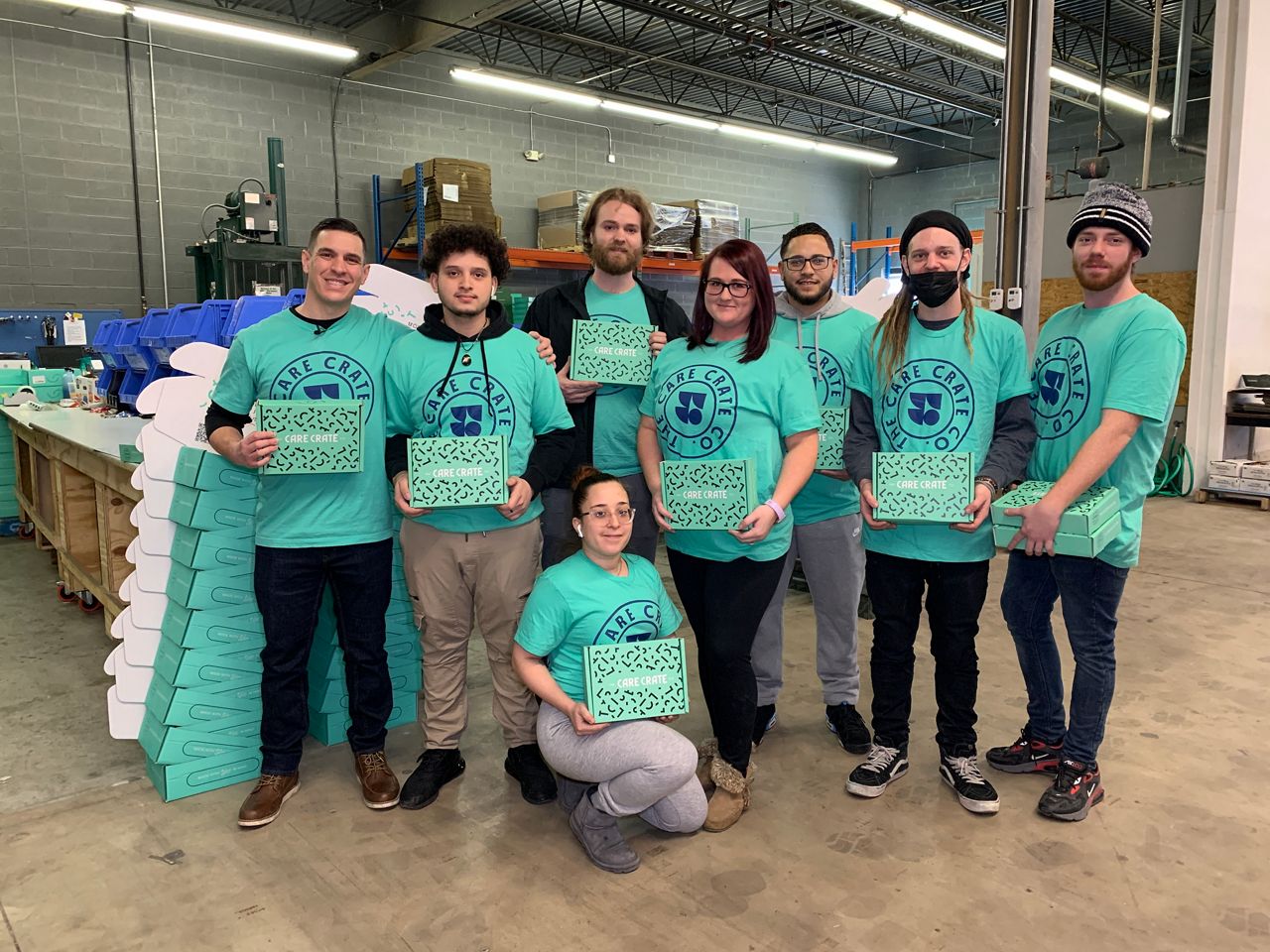 According to the Department of Housing and Urban Development, more than 10,000 people in Ohio identify as homeless.
"I try to have five, five to 10 of them [care packages] in my car at any time just so that if I do see someone that's standing out there asking for something, I can always have something on hand to give to them," said Jake Norman, assistant manager at The Care Crate Co. "I try to extend the message in my everyday life. Anybody in my personal life, I tell them that I care about them every chance that I get, tell them that I love them when I leave. That's just the way that I like to live my life."
Through word-of-mouth and the power of social media, Airel and his team are working to get more people involved in the distribution to the homeless community so they can expand their reach.
"That's why we leave our contact form sort of open at The Care Crate Co. for anybody else who is either willing to donate or maybe they want to distribute care packages themselves, we have those opportunities available for everyone to get involved and help the greater mission," said Airel.
After all, he said, the more people who show care, the more people will know they're loved.
"Just having so much care is love and if you're showing care, you're showing love," said Airel.
If you'd like to get involved in the distribution of care packages to the homeless, you can visit here.
Feb 14. Correction: Greg Airel's name was misspelled in a previous version of this story. We've corrected the error and regret the mistake.