CLEVELAND — On March 31, 2014, Nicole Maurer gave birth to her daughter, Alivia.
When she was 11 months old, Maurer knew something was wrong with her baby.
---
What You Need To Know
The Cleveland Heart Walk returned to in-person after being virtual in 2020 because of the pandemic


The American Heart Association said heart disease remains the No. 1 killer of Americans

7-year-old Alivia Maurer was honored as a 'life hero" at the walk for being a heart warrior
---
"She cried a lot more. Didn't really like being on her stomach. Had a hard time learning how to crawl," said Maurer.
Little did she know, Alivia would soon be in the fight of her life.
After a couple of months of doctor's visits and tests, Maurer heard the words no parents ever want to hear: Alivia had a congenital heart defect.
"When we got up to the hospital they did an ultrasound, or an echo, and told us that she was in severe heart failure and that she would probably not survive the night," said Maurer.
But thankfully Alivia survived.
She was put on the heart transplant list and when she was 18 months old she got the big news: a match had been found.
Saturday at the Cleveland Heart Walk, little Alivia, now seven years old, was honored as a life hero.
The walk put on by the American Heart Association and the Cleveland Clinic seeks to raise awareness about heart disease and stroke.
"Heart disease remains the No. 1 killer of all Americans and stroke is actually the No. 5 killer. So it's very prevalent. And even through the COVID-19 pandemic heart disease has remained the No. 1 killer," said Valerie Hillow Gates, the executive director of the American Heart Association.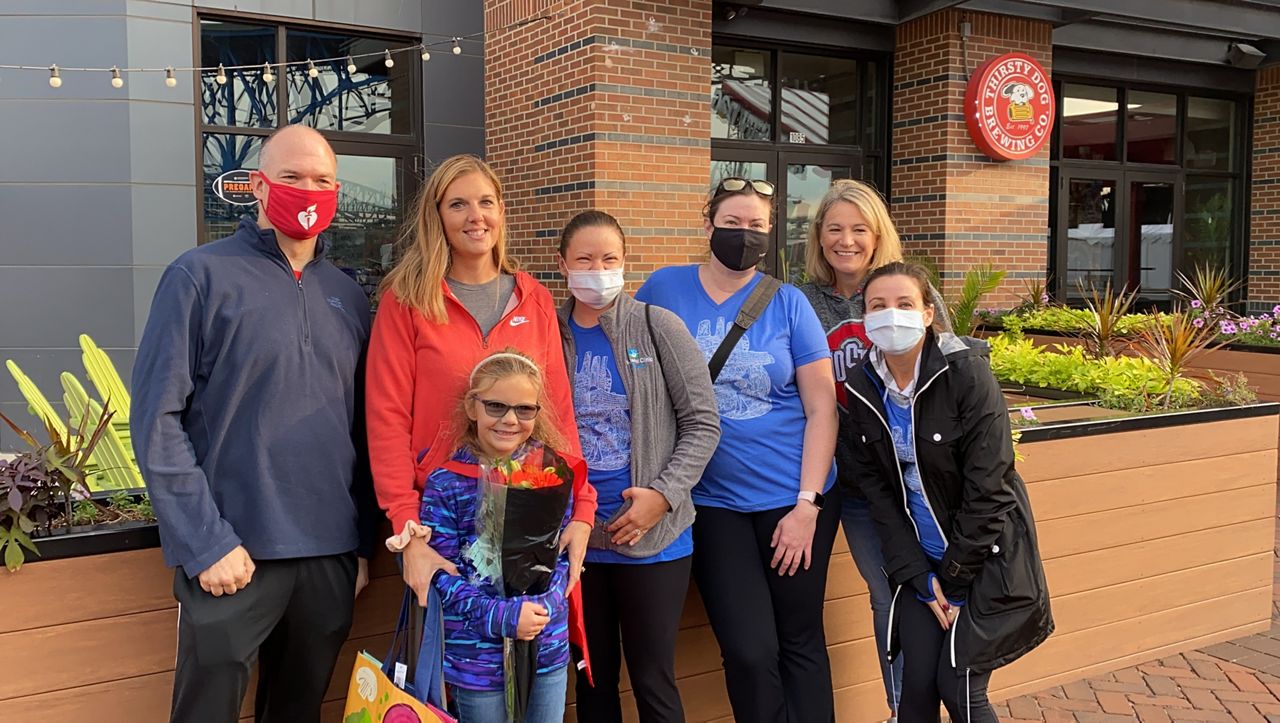 Dr. Bradley Marino is the chair of pediatric cardiology at Cleveland Clinic Children's.
He worked with the doctor who treated Alivia and said more awareness is needed about congenital heart disease.
"Congenital heart disease is the most common birth defect. One out of 100 children born today will have congenital heart disease," Marino said. "The money we're raising here through the AHA is not only going to do research to prevent congenital heart disease and treat congenital heart disease but to help these children and adult congenital patients live their lives."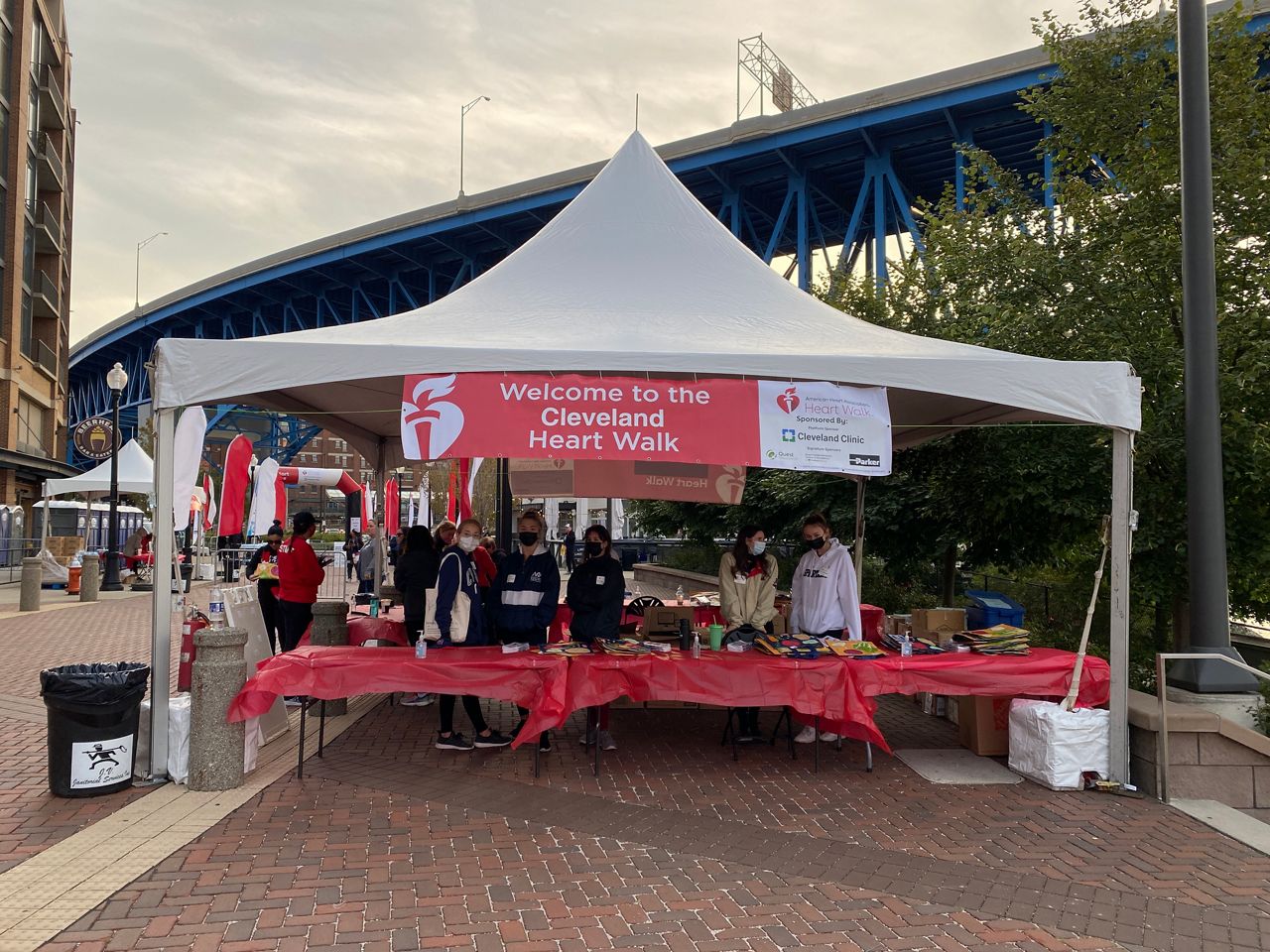 Alivia's mom said she's just grateful her baby girl got the transplant she needed.
"She wouldn't be here if we hadn't, if we hadn't been able to do that. If we didn't have the doctors that she has and the family that chose donation. You know, when they were going through something, the worst thing you can imagine, they chose life for somebody else and she wouldn't be here if it wasn't for them and her team of doctors and nurses. I don't think there's really words to explain what that's like," said Maurer.