CINCINNATI — Finding affordable housing is a challenge in today's real-estate market. Finding affordable housing that's also accessible to people with special needs? It can be almost impossible.
That's why social service providers feel facilities, like the new Bramble House, in Madisonville are so important. The development will provide housing for 16 people with disabilities for whom it is difficult to find housing.
---
What You Need To Know
Madisonville facility has 16 accessible affordable housing units


Operated by The Housing Network; organization helps people with disabilities find quality housing


Second facility of its kind to open this month in Hamilton County


Affordable housing considered a major issues for people with disabilities
---
The facility offers around-the-clock overflow care to assist residents. Most units can accommodate wheelchairs, but features will be customized to fit a resident's specific needs.
For instance, a person may need padding installed to protect them against falls. Another room may have strobe lights added to the smoke detector if the resident has a hearing impairment.
The first residents will move in June 28.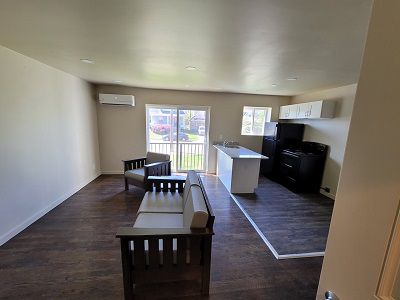 "It's exciting to officially open Bramble House. We are proud of the hard work of our team and community partners to turn this innovative concept into a reality," said Leia Snyder, superintendent for Hamilton County Developmental Disabilities Services. "Bramble House helps us meet the need for accessible housing in Hamilton County and is a place people will be happy to call home."
"Today is a wonderful day for Hamilton County, especially those with developmental disabilities and their families," added Gina Gehm, CEO of The Housing Network of Hamilton County, which owns the property. "It was wonderful to see so much community, county and state support for this project. Quality affordable housing is a major need for those we serve."
Monday's event was hosted by Hamilton County Developmental Disabilities Services, or HCDDS. It's their second ribbon-cutting of this kind in the last few weeks.
Alice's House opened June 7 in Spring Grove Village. It provides both planned and emergency respite (short-term) housing options. The facility includes two single-story buildings, each with four accessible one-bedroom units. There's also a shared courtyard between the buildings.
Hamilton County plans to open Freedom House complex later this year. It's a series of four apartment buildings in three different parts of the county.
Bramble House, Alice's House and the soon-to-open Freedom House complex will bring about 40 new affordable living spaces to the region.
Opening Bramble House! Permanent housing for residents with special needs. @HamiltonCntyOH @HamiltonDDS @brigidekelly pic.twitter.com/BFB7Geq0so

— Denise Driehaus (@DeniseDriehaus) June 21, 2021
Ryan Braun, with HCDDS, called these projects, "...an essential component of our mission and helps address the need for affordable, accessible housing for people with developmental disabilities in our community."
The shortage of affordable and accessible homes in the Cincinnati-area was a common theme Monday. Local and state leaders spoke about the need to find solutions for covering what Gehm called "critical housing gaps in our community."
Hamilton County Developmental Disabilities Services supports more than 7,600 people, ranging from babies to seniors. About 20% have a mobility impairment that requires special modifications to a living space to make them accessible.
Studies show that people with disabilities are often under- or unemployed. Many are extremely low income, meaning they earn less than 30% of the area median income (less than $15,000 a year for a single-person household), per HCDDS.
HCDDs founded The Housing Network in 1992.
A core tenet of The Housing Network is to lessen the burden on people with disabilities and their families. They're not only helping people find a decent apartment or house, either. They're making sure the location fits their life as well.
They look at things like proximity to school, work and family, but also other quality-of-life elements, like parks and entertainment.
"This isn't just a place for people to live. This is about helping people find a place to call home," Gehm said. This presents an opportunity to live life to the best of their ability without everyday obstacles getting in the way."
Gehm said they picked the Madisonville site for Bramble House for several reasons. It's on a major bus line, it's within walking distance to shopping and dining options, and the building fit their unique operational needs.
Renovations at Bramble House started last fall. The added new HVAC and sprinkler systems, as well as several accessibility improvements. That includes a ramp from the building to the sidewalk.
Over the last two years of planning, project leaders worked to get buy-in and support of the neighborhood. Gehm praised leaders in Madisonville for their support for the project.
"What was really beautiful is how the community of Madisonville has accepted us," Gehm said. "We wanted to do a little community outreach before we moved ahead with this project so we met with the CDC (community development corporation) and the Madisonville community council. They accepted us with open arms from Day 1.
"It was really nice to see because sometimes affordable housing doesn't always get that kind of support."
Beyond its two new sites, The Housing Network also has 48 single-family and duplex homes that serve about 120 people.
HCDDS refers its clients to The Housing Network. From there, they work to make sure the living arrangement is good for the residents.
You can find more information about The Housing Network at https://housing-network.org