COLUMBUS, Ohio — Mayor Andrew Ginther said he was "saddened and angered" after learning about a shooting in which a 16-year-old girl was killed and several others were injured late Saturday during a private event at Bicentennial Park Amphitheater.
"I am saddened and angered by the tragic and senseless death of a young girl and another life lost due to gun violence. While police are still working to understand what occurred, it is clear that we as a community must do better to protect our children. As a father, my heart aches, and I offer my sincere condolences to the family. Anyone who has information should please call the police," Ginther said in a written statement.
Multiple Columbus downtown streets remained shut down Sunday morning as authorities investigated the shooting.
Columbus police were called to the scene at 233 Civic Center Dr. at 11:51 p.m. Saturday.
Olivia Kurtz was shot at the event that was promoted on social media and was transported to Grant Hospital where she later died as a result of her injuries just after 1 a.m. Sunday.
Several others were injured during the shooting, according to police.
A 19-year-old female was transported to an area hospital and treated for a gunshot injury. Police said he is expected to recover from her injuries.
A 19-year-old male suffered a gunshot injury and was transported to a local hospital. Police said he is expected to recover from his injuries.
A juvenile male was transported to Ohio State Wexner Medical Center and underwent surgery for a gunshot injury, according to police. Police said he is expected to recover from his injuries.
Another juvenile was transported to Nationwide Children's Hospital with a gunshot injury, according to police. The victim is expected to recover from the injury.
Two additional victims suffered minor, non-gunshot-related injuries after attempting to flee the scene.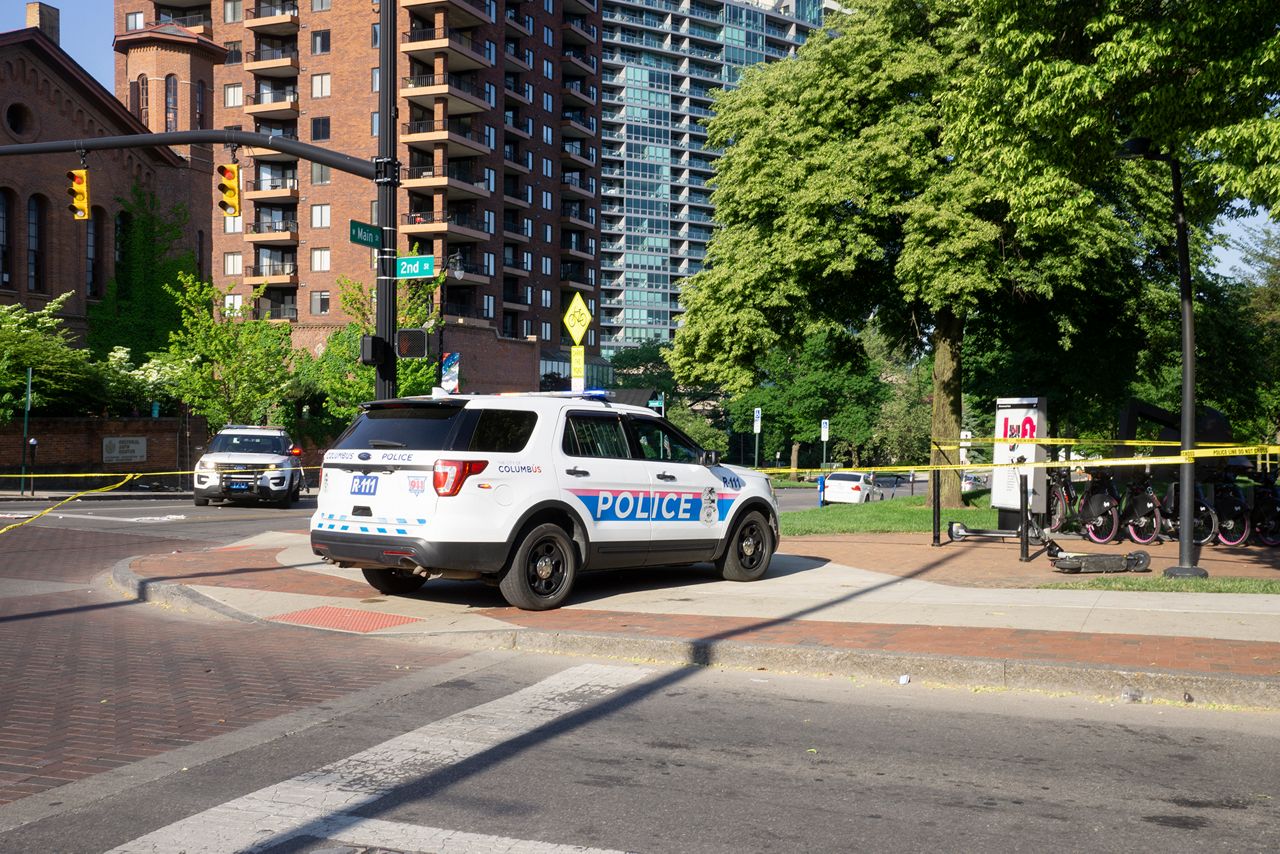 Kurtz' death is the city's 77th homicide, according to police.
The shooting remains under investigation, according to police.
Investigators were photographing the scene, documenting dozens of yellow evidence markers, many of which had been placed on the Bicentennial Park Amphitheater stage.
Evidence markers had also been placed in the grass of the 4.7-acre park around the stage and along the Scioto Fountain.
Columbus Police, Columbus Fire and Franklin County Sheriff were among the agencies responding. Dozens of personnel were working the scene.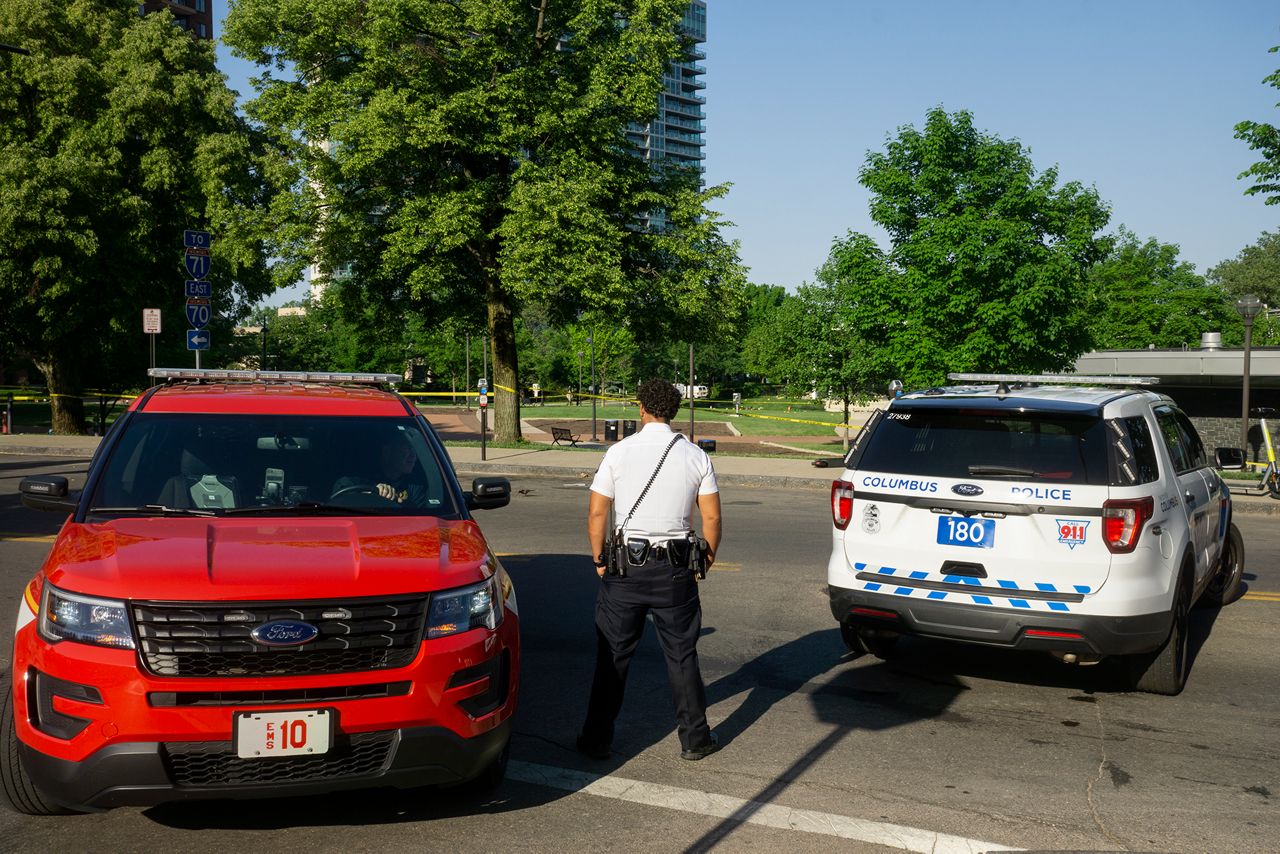 By the stage, metal barricades had been knocked over and a tipped metal trash can could be seen in the park.
All around the crime scene, electric scooters laid in the ground. Some of the tipped scooters had been marked with yellow evidence markers, and an investigator was seen taking evidence notes on them.
A crime scene search unit police vehicle was staged at the foot of the Main Street Bridge.
No arrests were immediately reported. Investigators are asking anyone who was at the event or has photos from it to call 614-645-4730.