CINCINNATI — Music Hall, a National Historic Landmark in Cincinnati, is undergoing a facelift. And when you are working to restore pieces of a building that is over a century old, it takes some special skills and precision.
---
What You Need To Know
Music Hall is a National Historic Landmark built in 1878


The building shows off its Gothic architecture with massive stained glass windows and finials


The finials have been deteriorating for a century, which is why Friends of Music Hall decided to fund the restoration to the pieces


The process to restore the finials is tedious, but the hope is they will last well over a hundred years
---
​​It takes a lot of patience to replicate history.
"You got to really focus on all those details because that's where it's all at," said Jamie Payne, a master mold maker.
For Payne, who's been a molder for 15 years, it's been something he's always known he would do.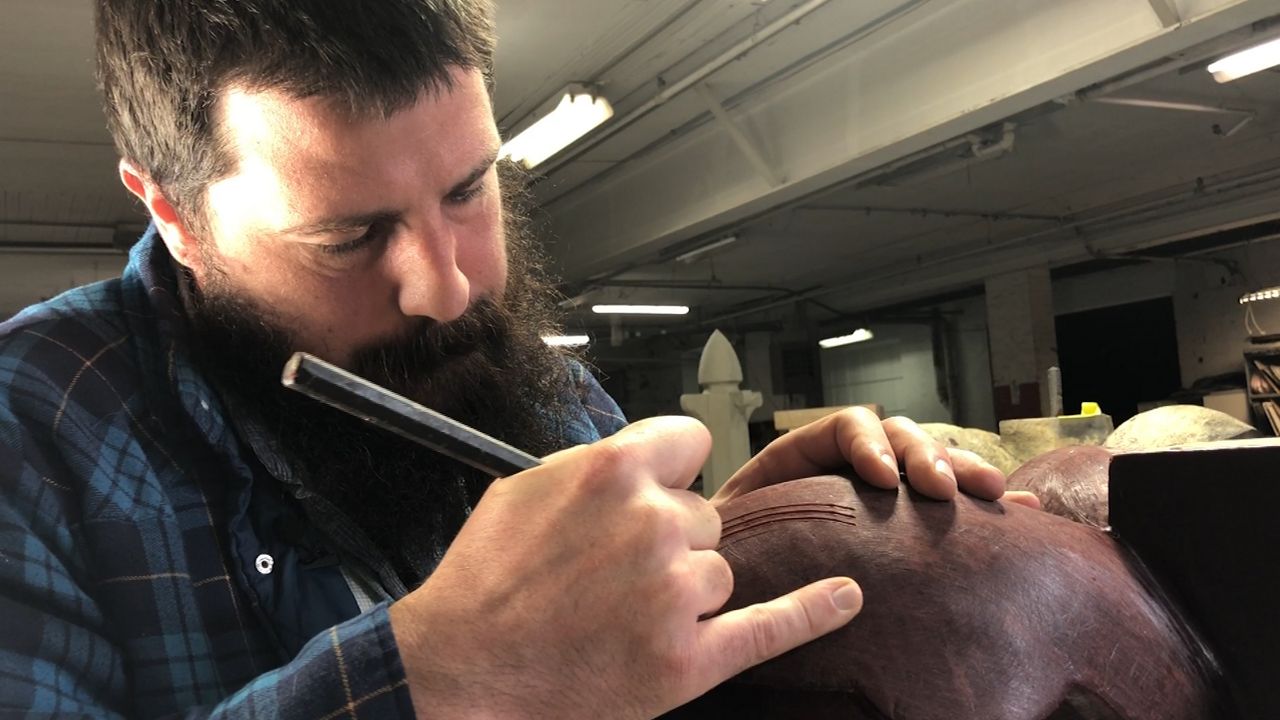 "I was the kid sitting in the bathtub carving the hand soap and then I'd take it in the basement and try to make a little mold on it," he said.
But he's graduated from soap to real-life sculpting and molding.
"You gotta be a little crazy and have an extreme interest in replicating sculptures," he said.
Payne is a part of the Friends of Music Hall project to restore the original sandstone finials. But what is a finial?
"They were important elements to point to Heaven on a cathedral," said Thea Tjepkema, a historic preservationist with the Friends of Music Hall. "So Music Hall is our cathedral in Cincinnati of the arts."
And they were important aspects of Music Hall when it was built in 1878. But the finials have been deteriorating for over a century, which was why Friends of Music Hall decided to fund the project.
"Music Hall will have its beautiful, Gothic, pointed silhouette restored in Over-the-Rhine, again," Tjepkema said.
The process isn't easy. Before it gets to Payne, the sculptures are modeled on a computer before they mill models out of wood. That model is scraped down to the correct shape.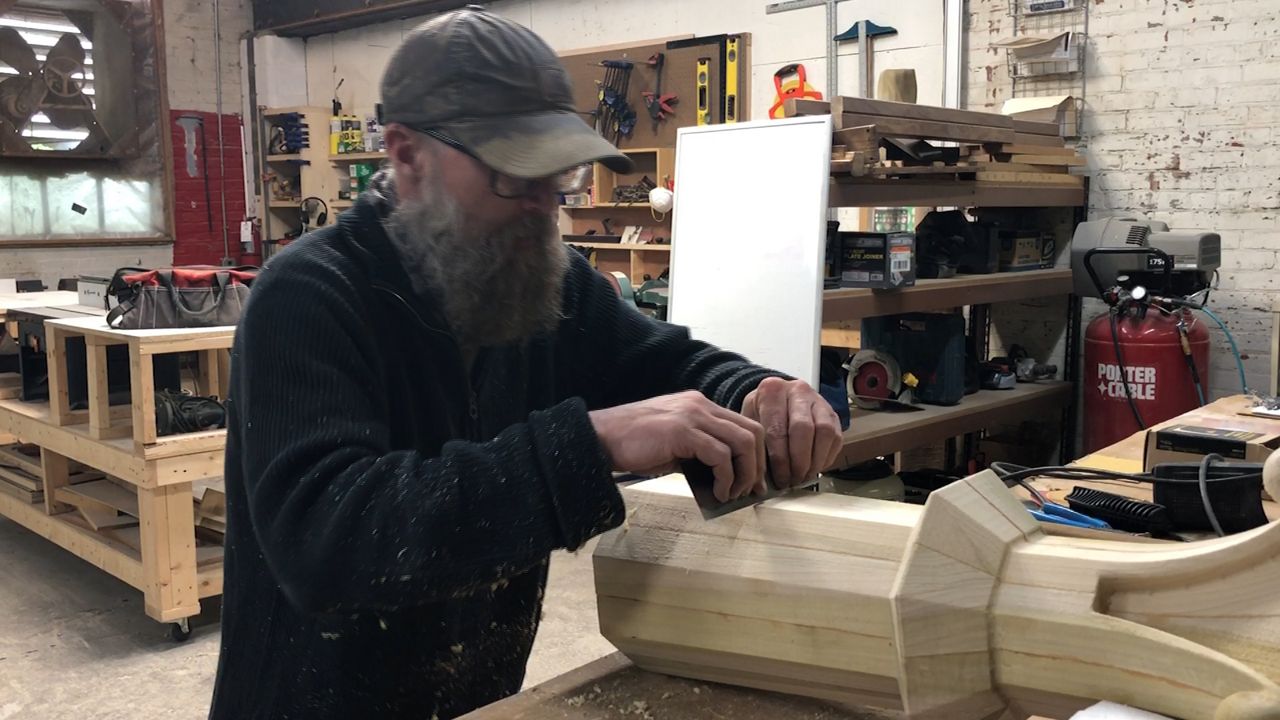 And then it moves on to Zach Sabatelli, where he applies wax to replicate the original texture.
"Just really trying to replicate the character and the personality that was put in by hand of every piece," Sabatelli said.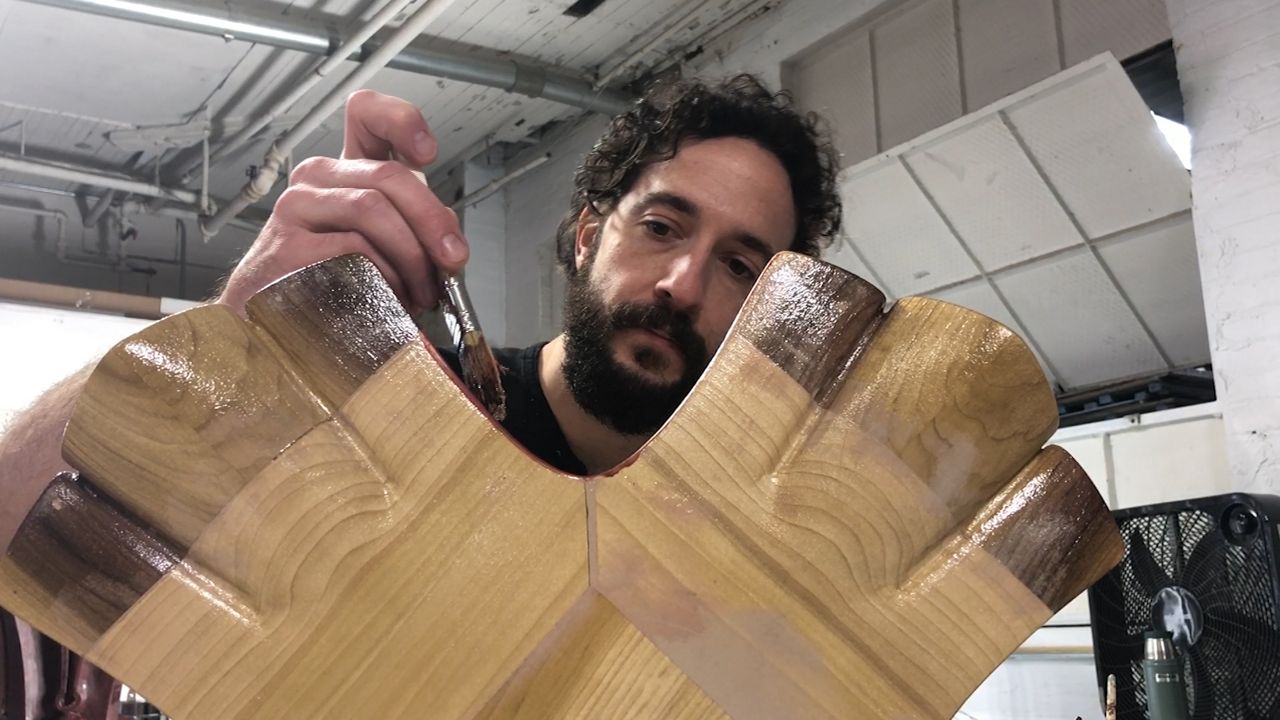 Once the wax is applied, Payne gets to add even more detail.
"We're trying to get the same look as these old historical 140-year-old finials have through the weathering that they've gone through," Payne said. "And really what I'm doing is trying to create that hand hue stone look."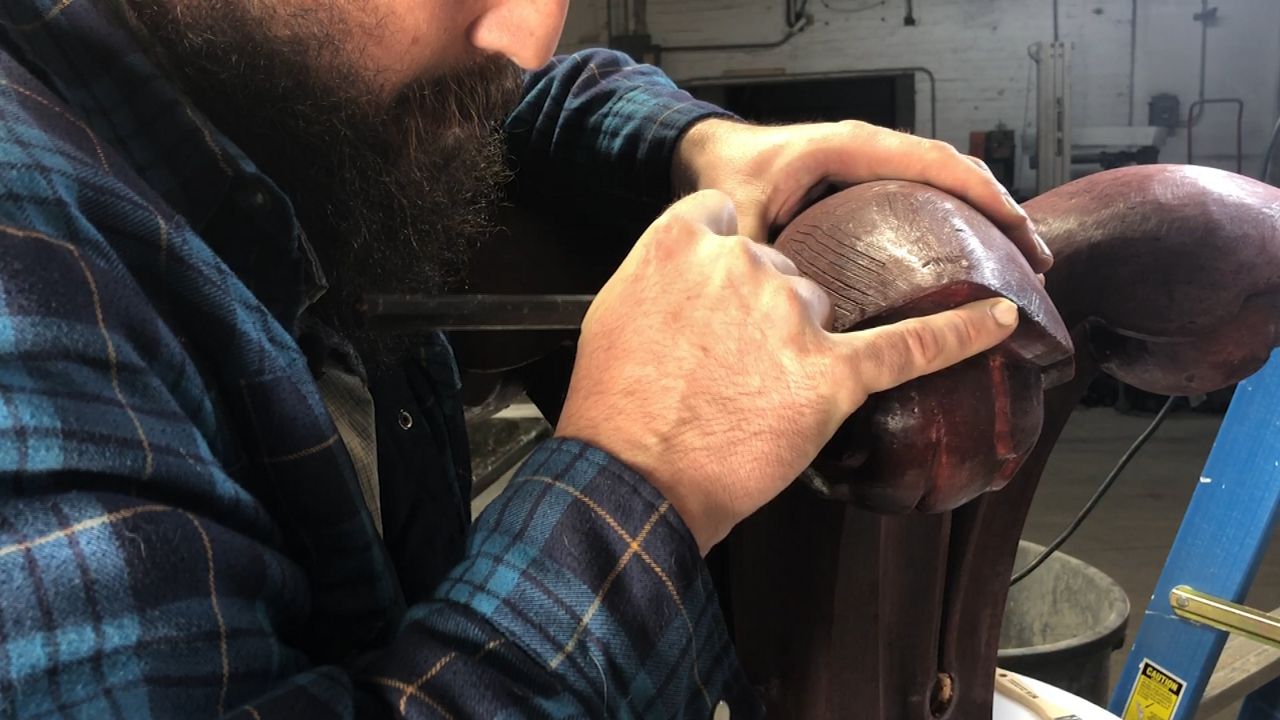 And after that, a mold is created for the final piece. Payne said all the steps in creating the finials are worth the final outcome.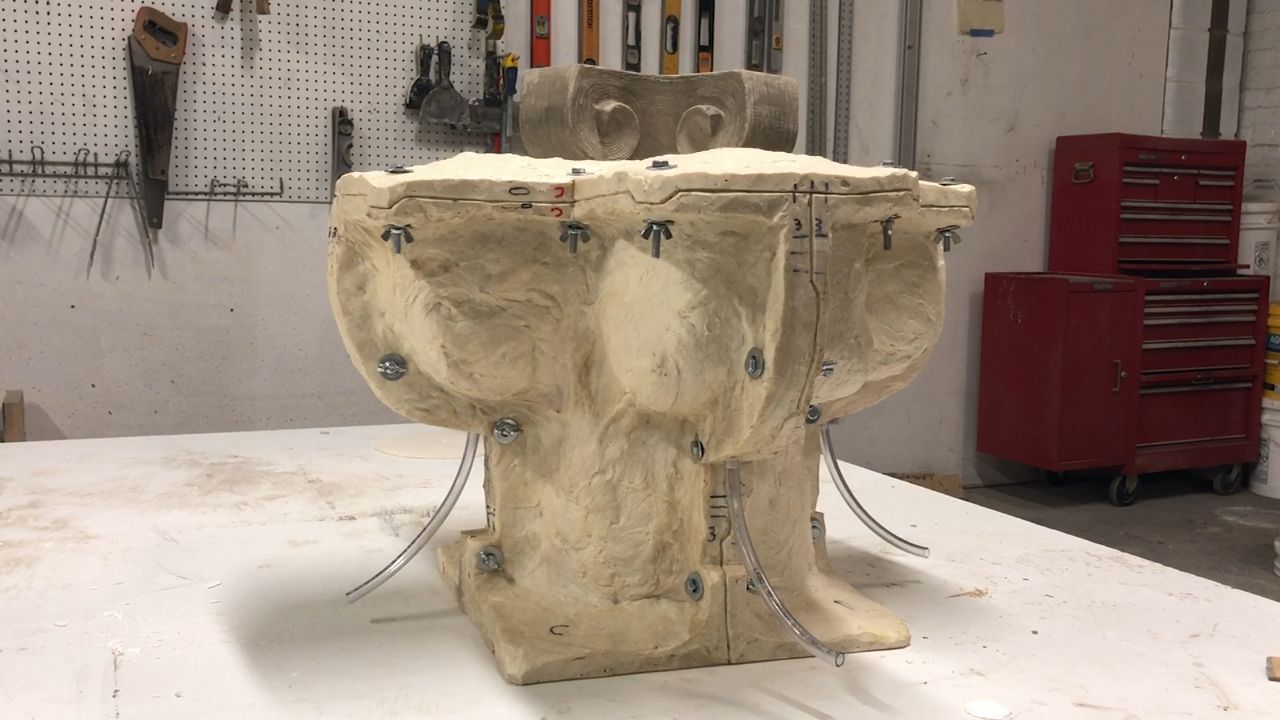 "You feel like you kind of have the secret power of the world of kind of creating these things and it's kind of magic," he said.
The Friends of Music Hall said they think the community will think so too when they see them installed next month.
"Although you didn't notice they were missing, you're going to notice when they're back," Tjepkema said.