COLUMBUS, Ohio — The Biden administration will not cut off vaccine supply for any states due to lacking demand, but it will take advantage of opportunities to distribute more doses to states that have greater demand for vaccines, HHS Secretary Xavier Becerra said Thursday.
---
What You Need To Know
HHS Secretary Xavier Becerra visited Columbus to promote the American Families Plan


Becerra explained the Biden administration's plan to shift vaccine doses to state with demand


He said global distribution of the AstraZeneca vaccine could aid countries like India and Brazil
---
The Biden administration informed governors Tuesday it is planning to shift its strategy for distributing vaccine supply to states, making more inoculations available to states that can utilize the doses.
"We want to make sure that if you ask for a supply of vaccines, you're going to use it, and if you're not going to use it, we don't want it sitting," Becerra said at an event with Southeast Healthcare at an affordable housing facility in Columbus. It was the first of two stops he was making in the city Thursday.
According to the secretary, there are still parts of the country where governors said they could administer more doses if they had greater supply.
"What we want to do is make sure that now that we've opened up eligibility to everyone 16 and over, we want to make sure we get [doses] out there, and so, if a state isn't using its allocation, we will take advantage and move it to another state, we will not take away vaccines from any state that still wants them," Becerra said.
Under President Joe Biden's new plan, states are being asked to consider whether they need the full amount of doses available to them. Weekly allocations will still be determined by relative population by state, but unordered vaccines will be placed into a "federal pool" from which states that need more than 100% of their weekly allocation can apply for more doses, up to 50% above their weekly allocated amount.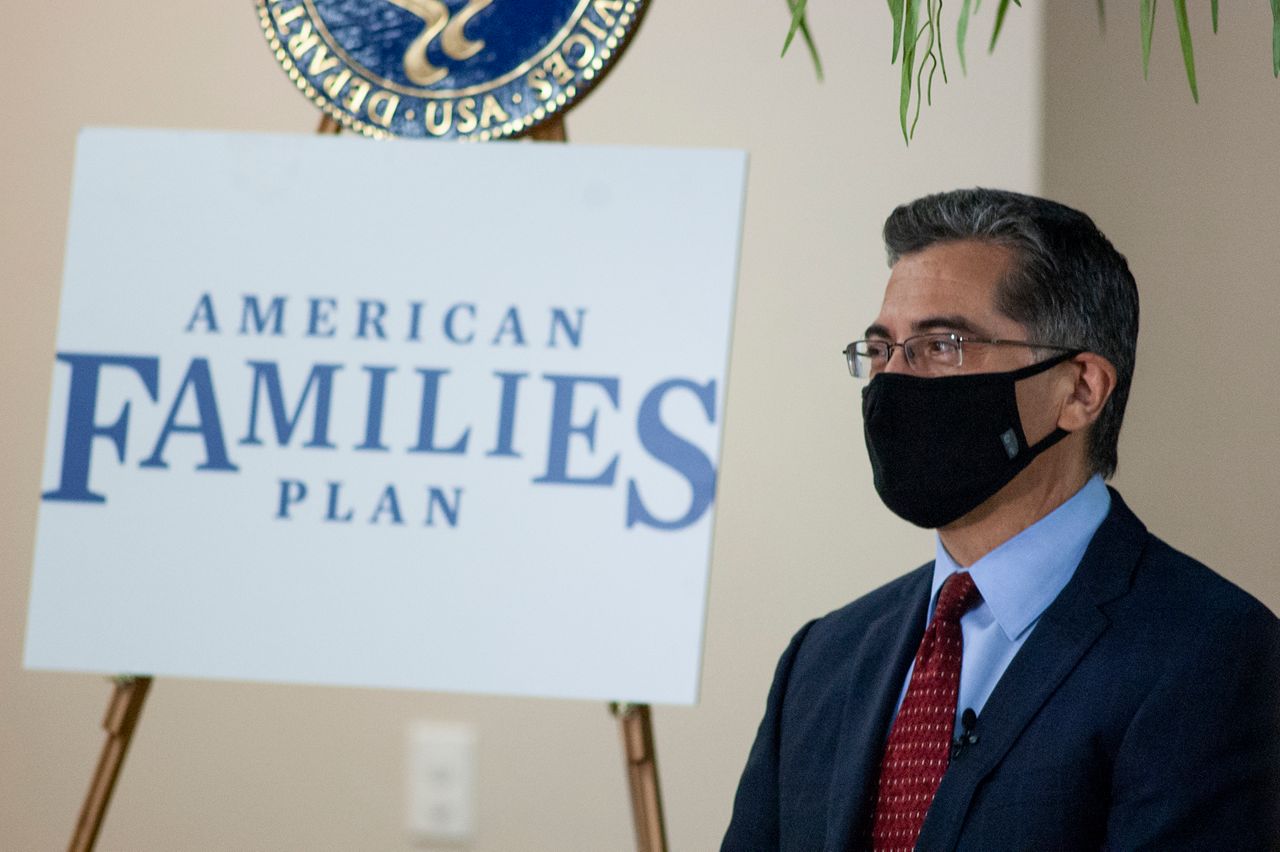 This week, Iowa declined approximately three quarters of its vaccine doses available next week because of decreased demand, becoming one of the first states to announce it has more doses than it can use at the moment.
Ohio said Wednesday it was storing 480,180 doses due to declining demand in the state, and an official added that the state may not request the full allocation available to it next week.
Becerra made a plea for vaccine-hesitant Americans to get the shot, and he said there's great evidence the vaccine is saving lives among those who are fully vaccinated, as evidenced by declining death rates among older residents who were vaccinated first.
"More than two thirds of all seniors have been fully vaccinated, and if you take a look at the charts of who's still dying from COVID, the rates of death for seniors have plummeted. The folks who are dying now are younger Americans," Becerra said.
"If you realize that most of the people dying in the early stages, the first six months of COVID were those 65, 75 and older, you realize that something's changed. And it's not just coincidence. The vaccine is really helping."
In the afternoon, Becerra discussed global distribution of U.S. AstraZeneca vaccine doses at an event where he was joined by Rep. Joyce Beatty, D-Columbus, and Columbus Mayor Andrew Ginther to promote the American Families Plan at Heavenly Kids Center for Learning.
Becerra told Spectrum News during the roundtable event that the Biden administration will not release a vaccine to the world that isn't safe, but he said the AstraZeneca shot, which is not yet authorized in the U.S., could make a critical difference in countries like India and Brazil that are being hit the hardest by COVID-19.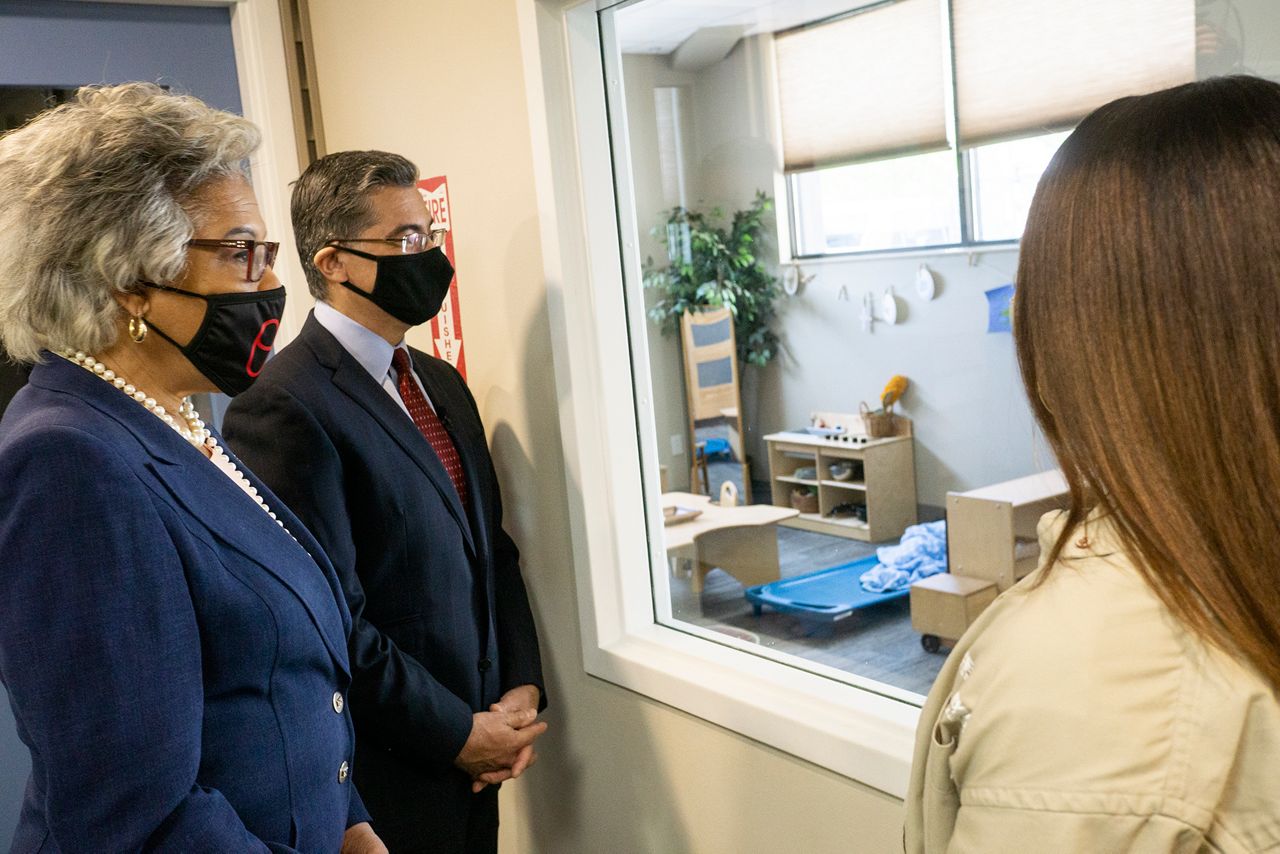 "What we're waiting for is clearance from the FDA (Food and Drug Administration). The one thing we will not do, is we will not put out any kind of vaccine that we do not believe is safe. That's why we put a pause on the J&J vaccine. After the pause, it was checked, and it's back out there. AstraZeneca still has to go through the same process."
Becerra said there will be millions of doses available for the rest of the world upon clearance from the FDA.
"We want to be good global partners with the rest of the world. We see how some places are on fire with COVID -- India, Brazil. We want to be partners. We're going to be helpful, but we're going to be safe," he said.