SIDNEY, Ohio — Shots are becoming more available in many U.S. states, and now some rural communities, like Shelby County, are encountering problems with vaccine hesitancy.
---
What You Need To Know
Some residents are still undecided while others are opposed to the COVID-19 vaccines


Concerns included fear of an impact to fertility, adverse effects and unknowns about ingredients


In Shelby County, less than a quarter of residents have been vaccinated
---
In January, Shelby had the most COVID-19 cases per capita in Ohio — a rate of more than 1 in 100 residents with active infections. As far as vaccine uptake, Shelby ranks 83rd of the 88 counties in Ohio.
Less than a quarter of Shelby residents, 23.5%, have started a COVID-19 vaccine regimen, far behind the 35.6% statewide rate.
In Sidney, the county seat, residents explained their hesitancy citing fertility concerns, distrust of the vaccines' ingredients, the possible unpleasant flu-like side effects, and fear of more serious or fatal complications, which to date have only been documented in rare cases.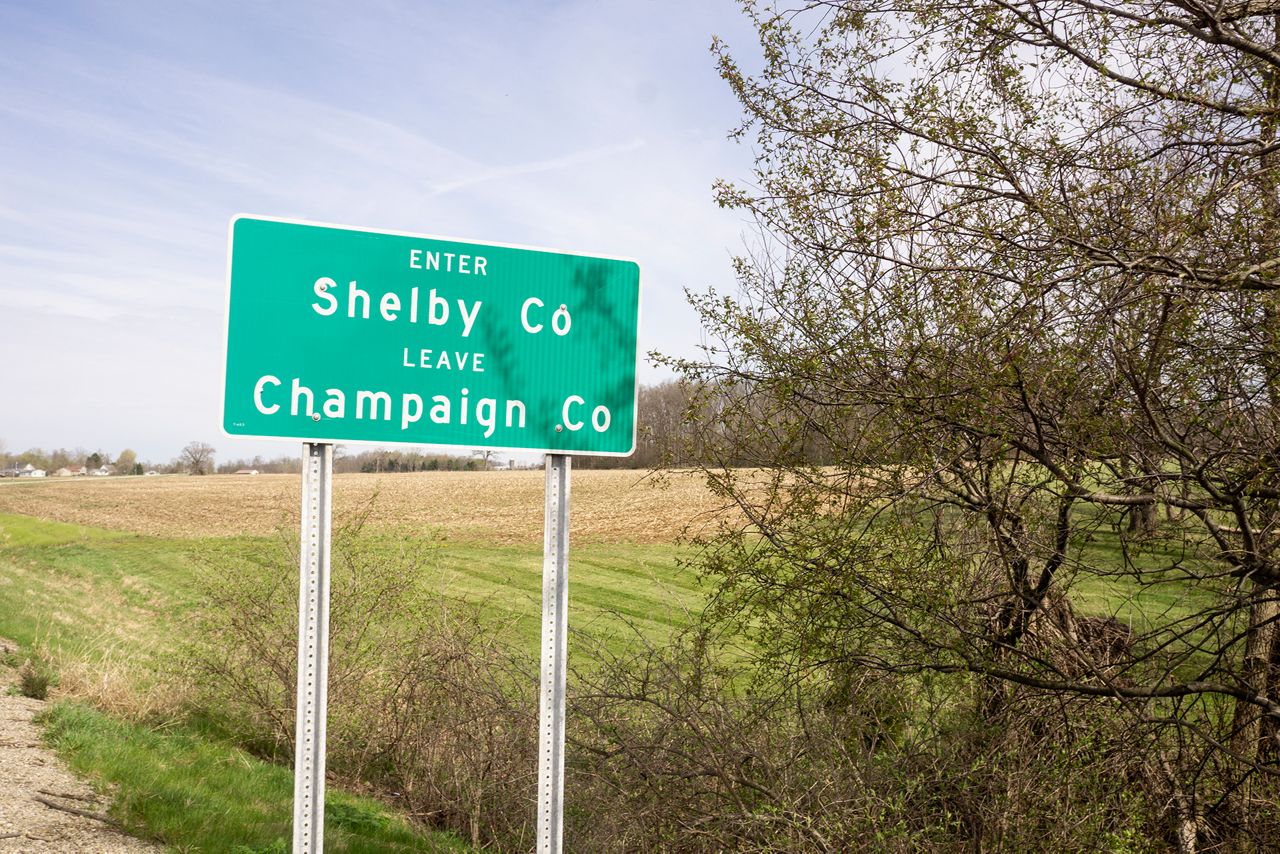 While some residents said they were still considering whether to get the vaccine -- waiting to see how those who went first fare -- others said they have already made up their minds, and there's not a chance they would roll up a sleeve for the shot.
James Fields, 27, who works in sales, said he hopes immunizations do not become required, because he has deep concerns about the COVID-19 vaccines.
In February, he contracted the virus. Fields misses having normal taste and smell, but the effects from a vaccine could be just as bad or worse than the symptoms he faced with the virus, he said.
"I've never gotten any flu vaccines or anything like that, so I'm not going to start doing that in my life now," Fields said. "I feel like I'm young enough and I'm healthy enough to where if I'm going to get sick, I'll be able to fight it."
Ohio's five most populous counties all have 35% or greater or uptake. Fields said it's no surprise that in his county and other rural areas in the state fewer people are seeking out the vaccine.
"The population here in Shelby County is more conservative, you know, more of the farmers, evangelical, kind of religious, not so liberal and democratic," he said.
Gov. Mike DeWine told Spectrum News 1 Monday that vaccine providers in rural areas are beginning to face challenges with hesitancy. This week, for the first time, a number of providers declined vaccine shipments due to lack of demand, he said.
"By and large, you see the reluctance in the rural counties, but we have some of the rural counties, frankly, that are doing better than some of the urban," he said.
Alison Haas, the owner of Jackson Pharmacy and Wellness Center, said she was eager for her 800-square-foot independent pharmacy to get involved as a COVID-19 vaccine provider.
"We knew that we wanted to be a part of the end of the pandemic," she said.
Jackson Pharmacy got started with vaccinations through a partnership with a school district to immunize staff, and then began receiving doses as a federal pharmacy partner for public-facing vaccinations in Shelby County in a space at the Jackson Center Fire Department.
Haas said the pharmacy has not gotten all the way through its waitlist for vaccinations, and she is hopeful the county can get its numbers up.
"We use up our doses fairly quickly and have been able to continue to get doses, so from our perspective things are going pretty well," she said. "There's still a desire in the community to get the vaccine as it becomes more available."
Part of the county's problem is that people were making road trips, getting shots from Shelby's allocation, Haas said. Jackson Pharmacy has had people register from the Columbus, Dayton, and Cincinnati areas because they were specifically seeking the Johnson & Johnson vaccine, Haas said.
Whitney Ratliff, 29, a social worker, said she and other women in northwest Ohio want to be sure the vaccine will not bring about any negative effects impacting their ability to have children.
"A lot of people that I've heard from are concerned about the vaccine just because of the fertility side effects, particularly in women. I'm not sure about men, but I've heard a lot of women talk on this and they're just wanting to be cautious," Ratliff said.
Medical experts said the COVID-19 vaccines have no impact on reproductive DNA.
Knowing that the survival rate for people who become infected with COVID-19 is greater than 99% among young people, those her age may not feel the same urgency to get the shot as more at-risk populations, Ratliff said.
She has been waiting to see how others react to the vaccine, but now plans to seek one out for herself as most of the people she knows who've been immunized seem to be tolerating it fairly well.
A 63-year-old Sidney resident, "Skinny," said the adenovirus vaccines from Johnson & Johnson and Astrazeneca shouldn't be in use due to recent reports of negative reactions that promoted safety investigations. In the U.S., J&J administration was halted Tuesday due to concern about rare blood clots.
Skinny said Johnson & Johnson's track record is poor, mentioning litigation from women who allege they developed cancer from J&J's flagship product, talc baby powder, and he said medicine today is controlled by health insurance companies and big pharma.
With lifelong back problems from a diving accident one summer when he was young, Skinny said he has been put on all types of medication that doctors said would help him, but often the side effects would be even worse. He said that experience makes him inclined to second guess any new drug being pushed by the pharmaceutical companies.
"They don't care about their consumers," he said.
Skinny said he has lost faith in medicine and doctors after taking a lot of medication that he didn't know about when he was in the service, travelling to foreign countries requiring different shots.
He doesn't get a flu shot anymore and isn't pressed to get a COVID-19 vaccine either, but he said he's open to a Moderna or Pfizer jab because the companies seem to have made good products.
Mary Krieger, 68, said she is fully vaccinated with Moderna and enjoying having more freedom in her life after so much time isolating herself.
"I don't know if they're scared or what," she said of those holding off on getting shots. "Some of them don't think it'll work. Some people think you can still get it with the shots."
Noting all the Trump flags waving in the neighborhood, Krieger said it is a conservative area and residents are not particularly inclined to listen to the Biden administration's message to get vaccinated. She wishes they would.
"I feel great, and I'm just hoping everybody else can go out and get them so they'll feel as good as I do," she said.
As a supporter of former President Donald Trump, she said it would make a difference if Trump was more vocal encouraging people to get the shot.
Ratliff agreed that Republian officials have key influence over residents in Shelby, where Trump won 81% of the vote in 2020.
"[People] tend to go with the majority of the opinions, and if rural counties as a whole don't think that it's good to get the shot, then most people are going to go ahead and go with that same opinion," she said.
On Sunday, Shelby County tried something new when about 100 people were immunized at church.
Connor Bowers, a post-graduate pharmacy resident of Ohio Northern University, who works for Haas at Jackson Pharmacy, reached out to his pastor at the Shelby First United Methodist Church, and they arranged a vaccination clinic between the church's first and second services.
Vaccine providers in Ohio as of this week are able to administer up to 25% of their allocated doses at "closed-pod" on-site clinics.
"We're just trying to think of different ways that we can access different members of the community and make it readily accessible to them," Haas said.
With regard to vaccine hesitancy, she said it is a problem her pharmacy staff is addressing with information.
"All we can do is provide as much education as we can, and, I think, that what I've noticed is, as time has gone on, the people that were initially hesitant, the further we get out from those initial doses, it seems like people are a little bit more willing," she said.