CLEVELAND — The Lake View Cemetery is the final resting place for more than 112,000 people. The most well-known burial sites include those of former President James Garfield and John D. Rockefeller. However, the Haserot family plot also attracts thousands of visitors.
The Haserot family's burial site includes a sculpture called The Angel of Death Victorious. The stoic angel seated on a marble gravestone is a sculptural masterpiece. However, the most striking feature is the angel appears to be weeping black tears.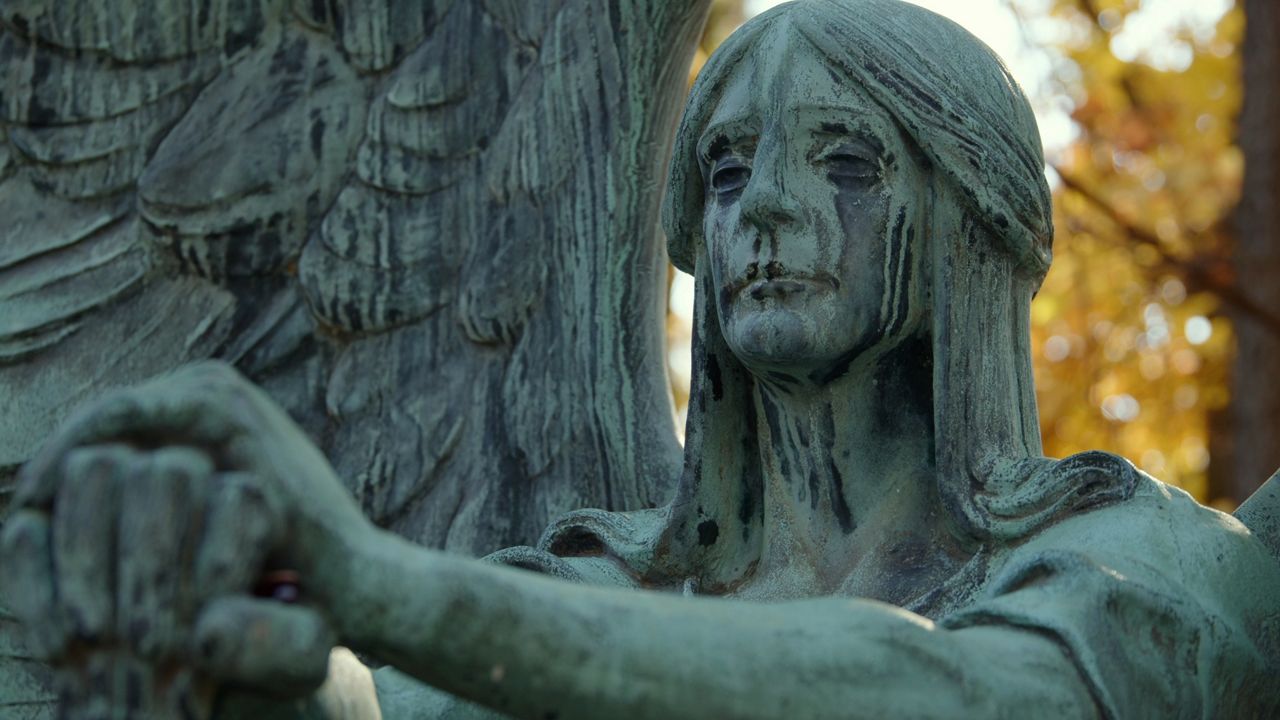 "The Haserot Angel, it was erected here in 1924. It was constructed by a gentleman named Herman Matzen," said Bucky Cutright, co-owner of Columbus Ghost Tours.
Cutright is "writing a book about Ohio's more notable haunted cemeteries. There are lots of them that have these legends and folklore associated with them." He said, "every story is interesting to me."
The Angel of Death Victorious was commissioned by Francis Haserot for his family after the death of his wife. The patina on the century-old bronze is a result of aging in the elements.
"People call it the weeping angel because it does cry black tears," said Cutright.
The angel is often associated as a female but Cutright said it actually doesn't have a specified gender. The inverted torch symbolizes life extinguished.
"A lot of the statutes in cemeteries tend to be uplifting and sort of hint at a reward beyond death but this one is plainly saying that death is a scary thing and you know, it's frightening, and quite possibly, final," he said.
"So the Haserot Angel is one of our most visited spaces. I think just its image, its meaning is what draws people to either walk into our office and ask, 'Hey, where's the Haserot Angel' or just happen upon it as they're driving through the cemetery," said Andrew Bales, vice president of Family Services at Lake View Cemetery.
Bales has worked at Lake View Cemetery for 11 years. He said over time, all contact with the Haserot Family has been lost. He hopes the cemetery is eventually able to restore contact with any existing Haserot family members.
"I think being able to have a conversation with them about one, their family and their history, but also the monument and why that monument would be really interesting to be able to share with all the people that are so interested in coming to see that monument."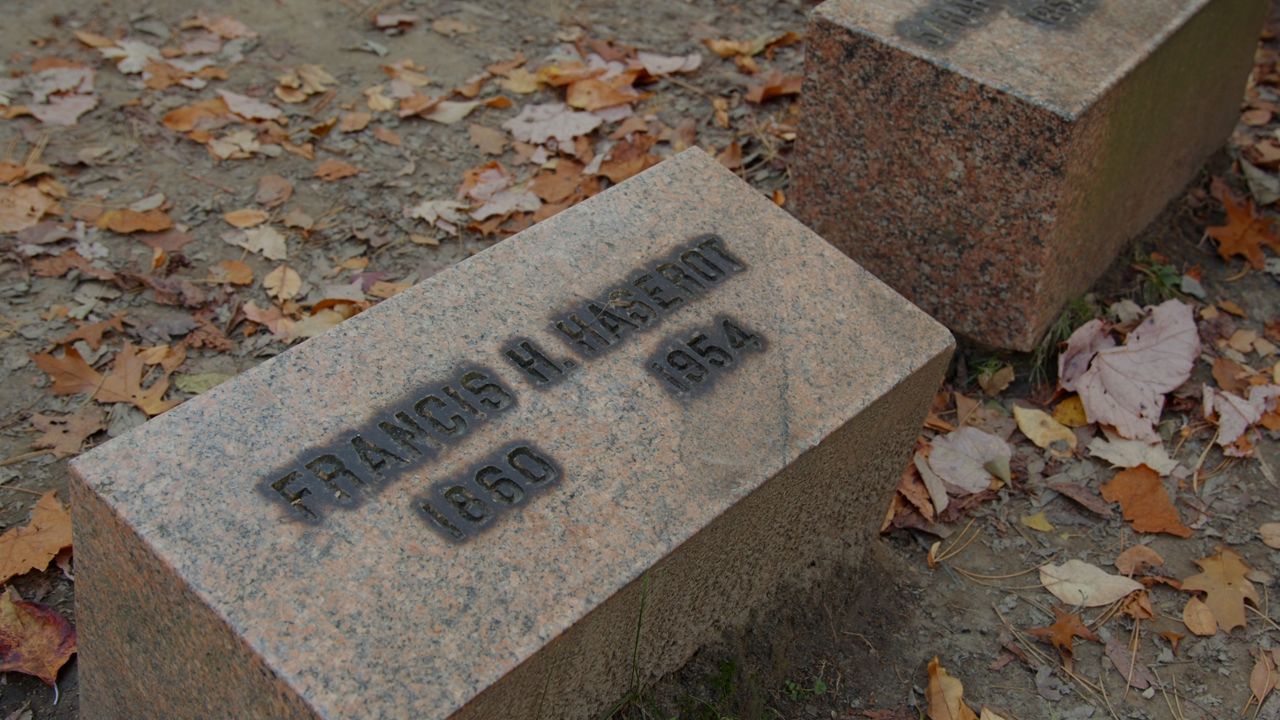 Cutright said he hopes as visitors come and go, they find time to reflect.
"You're reminded all around you that the length of life is unknown and to try to make the most out of the time that you are here."
If you'd like to visit The Angel of Death Victorious, Lake View Cemetery is open to the public seven days per week. The winter hours are 7:30 a.m. through 5:30 .pm. Summer hours are 7:30 a.m. through 7:30 p.m. If you'd like a professional cemetery tour, more information about Columbus Ghost Tours can be found here. They host tours all around the state of Ohio.