Tropical activity can happen almost anywhere in the Atlantic in September, but some areas are more favored than others.
September is the climatological peak for tropical activity across the Atlantic Basin.
Most systems originate off the west African coast. As they move westward, they develop and strengthen as they travel hundreds of miles across warm, open ocean waters.
Tropical storms that form in September typically develop anywhere from the Southeast coast or Gulf of Mexico, all the way out east of the Caribbean toward the Cabo Verde Islands.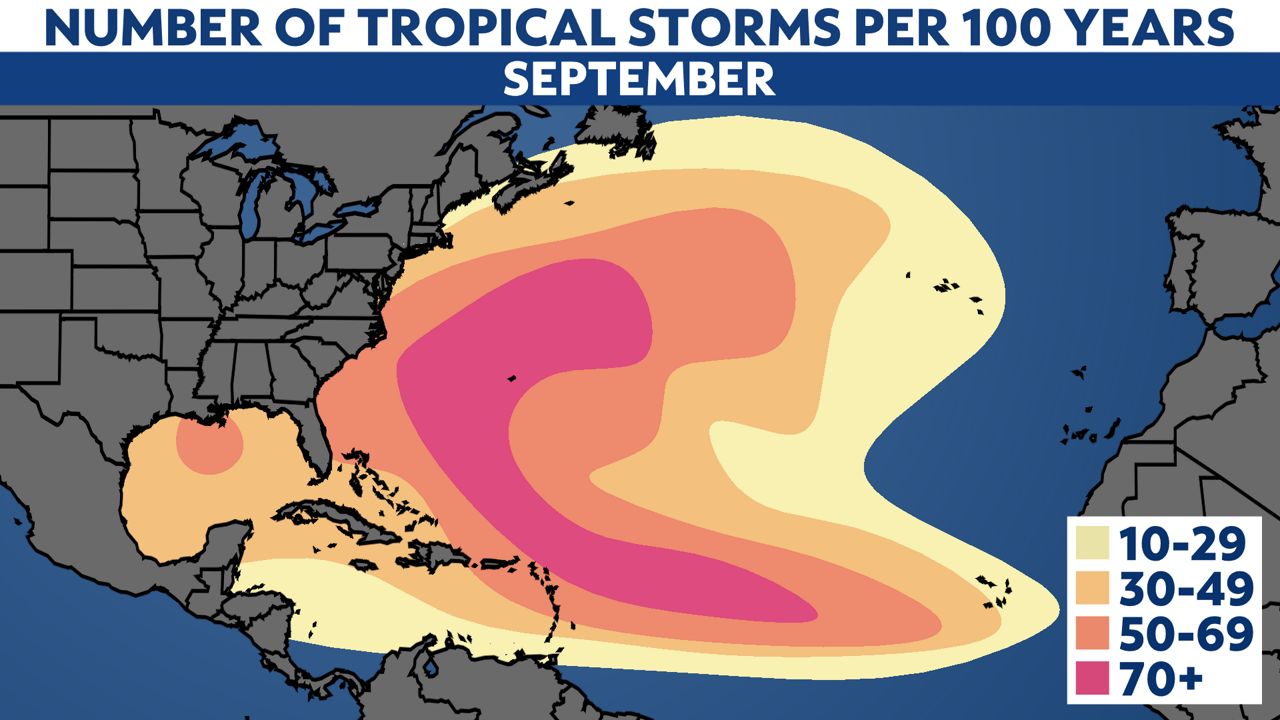 Seasonal high pressure over the Atlantic helps steer storms into the Caribbean, Gulf of Mexico or near the East Coast. Tropical systems commonly develop into hurricanes when they enter the warm water of the Gulf of Mexico or the Gulf Stream off the East Coast.
Tropical systems in the Gulf of Mexico usually head to the Gulf Coast. Hurricanes that develop in the central Atlantic Ocean tend to approach the eastern coastline of the U.S. Even if they stay out to sea, they can send large swells to shore.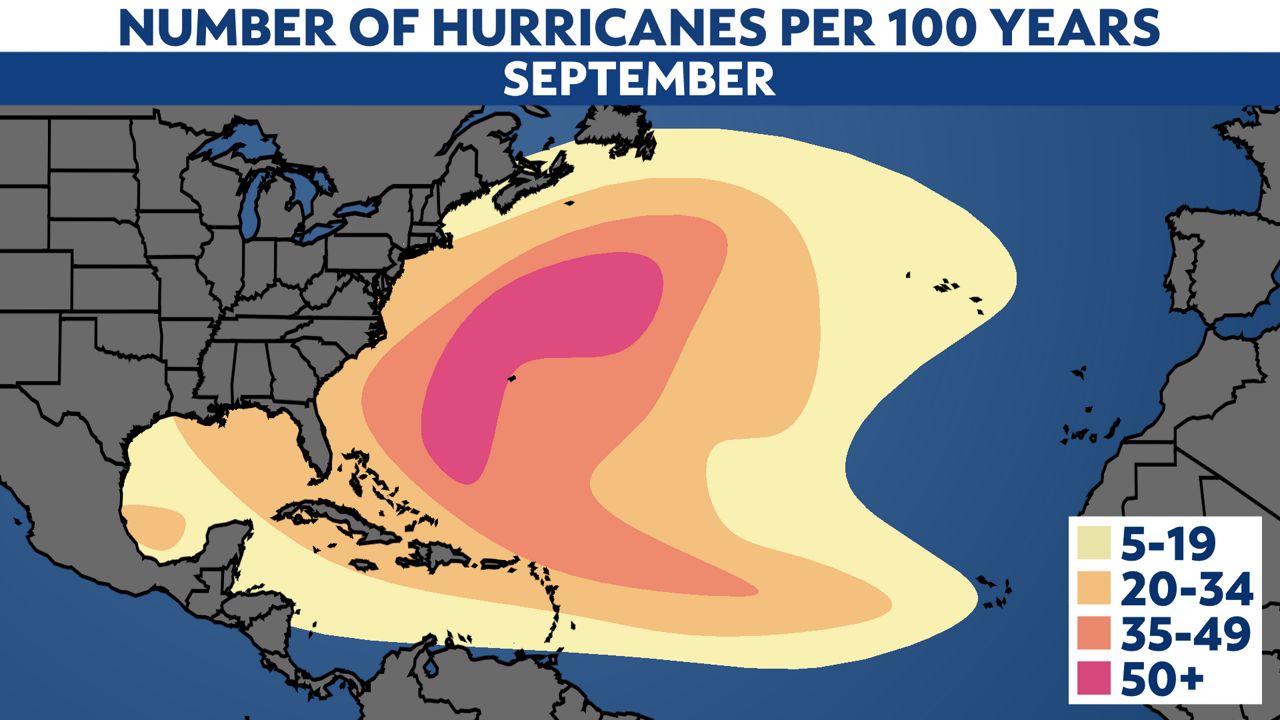 Our team of meteorologists dives deep into the science of weather and breaks down timely weather data and information. To view more weather and climate stories, check out our weather blogs section.