Rounds of showers and thunderstorms will roll across Kentucky through tonight.
Showers and storms have been rolling through northern and eastern Kentucky since the midday hours, and will continue pushing east and south through the rest of the afternoon. A few of these storms in far eastern or southeastern Kentucky could be strong to severe, with damaging winds being the primary threat.
More thunderstorms could develop across western Kentucky late, and some of these storms could be strong to severe as well. However, those areas that have already seen rain will now have a lower threat of severe weather for the rest of the day.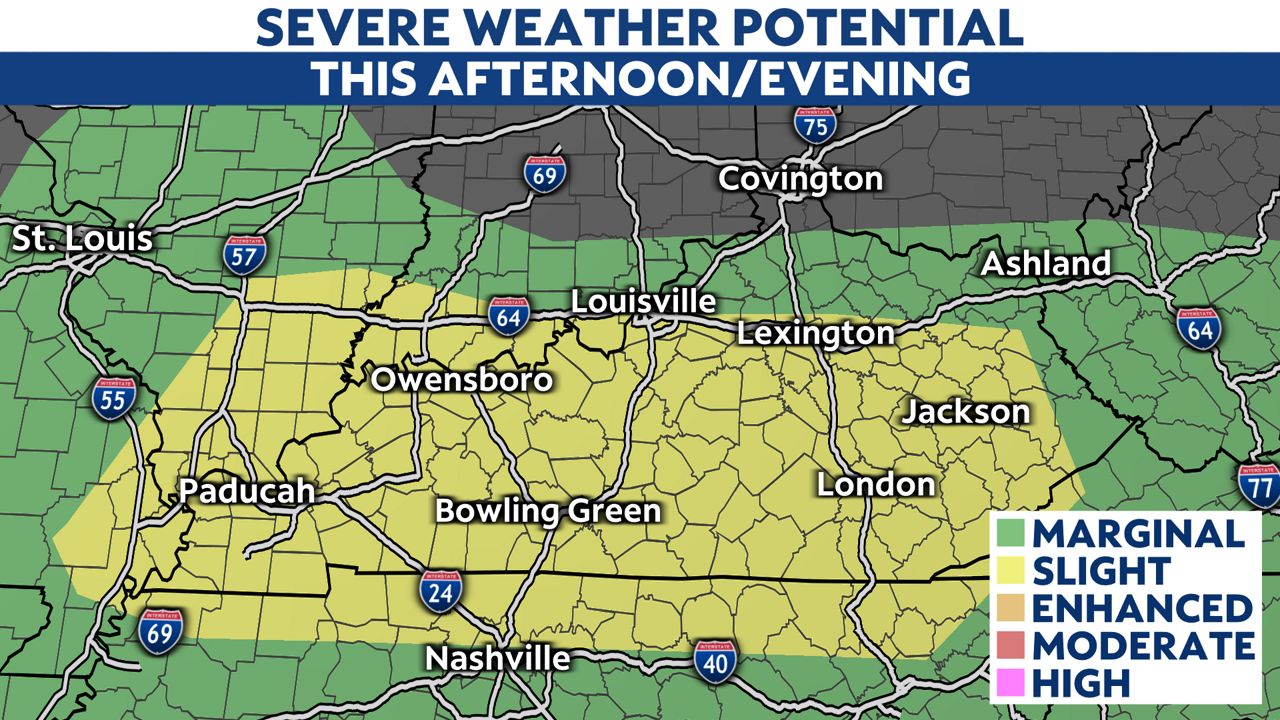 More scattered showers and thunderstorms will be possible through the night as a cold front and area of low pressure move across the state. However, the severe threat is much lower with these.