After a week of intense heat, some pleasant relief is coming our way for the weekend. However, it will be a very brief break, as soaring temperatures return quickly.
Thanks to a potent ridge of high pressure aloft, much of the eastern half of the country has been baking in dangerous heat and humidity.
That ridge will slide farther west as we head into the upcoming weekend, allowing for some cooler and significantly less humid air to invade the Ohio Valley.
Enjoy this weekend's nicer weather because the ridge will slide back east and possibly intensify heading into the next workweek.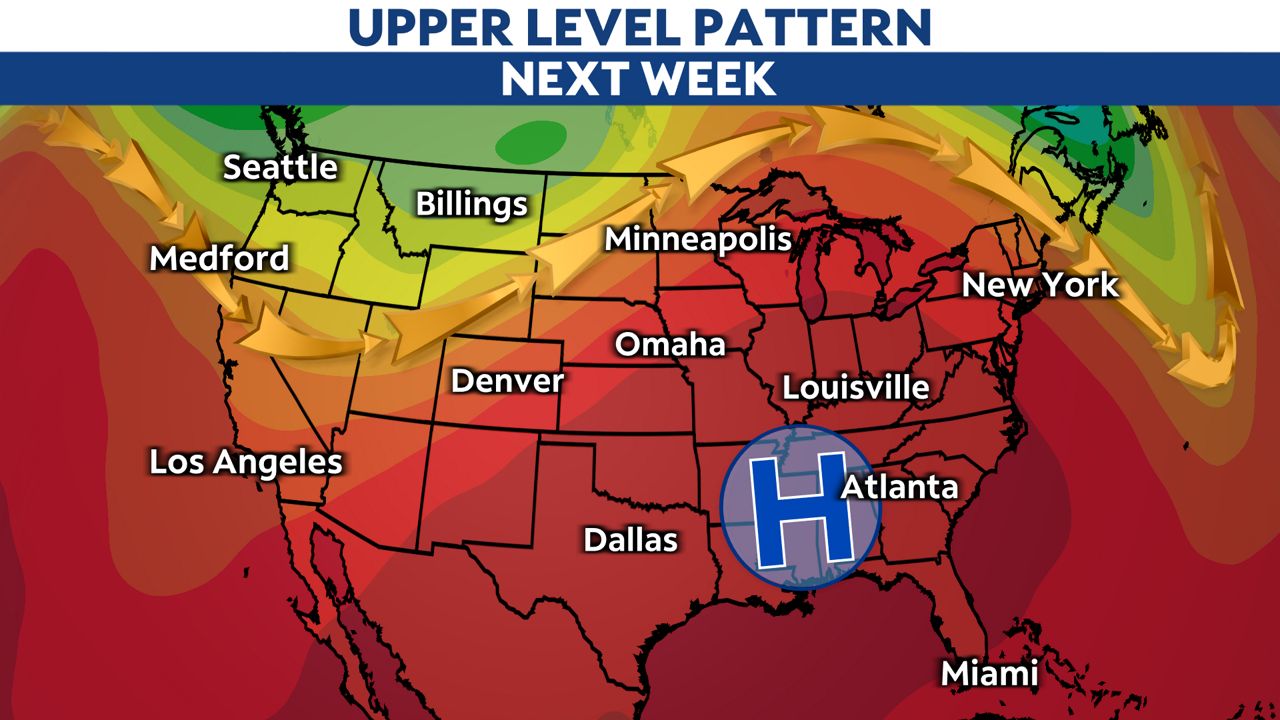 By the middle of next week, the center of the ridge will be right over the southeast United States, placing Kentucky in a very similar setup to what we are experiencing currently.
Temperatures will climb well above normal underneath the area of high pressure aloft. However, some data suggest that the mugginess may not be as intense. This will remain to be seen.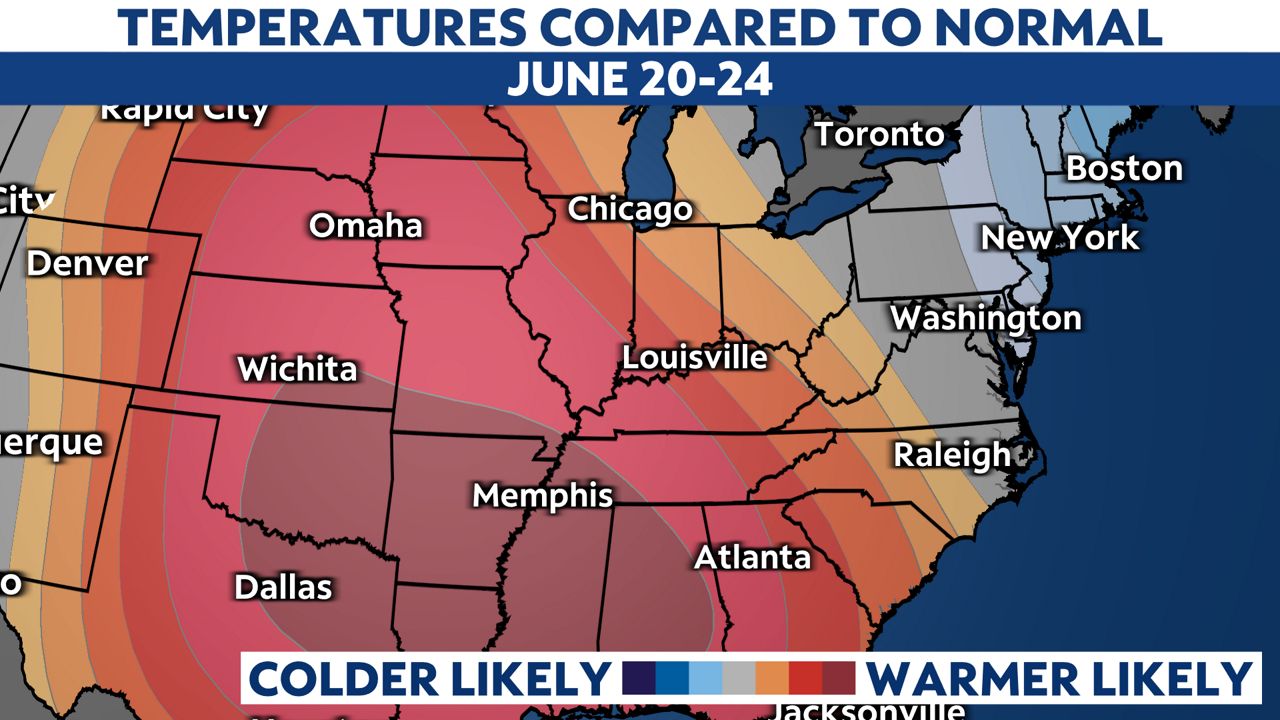 Forecast highs by next Tuesday aim to be near or possibly even hotter than the heat wave Kentuckians are currently enduring.